A Look Into FMP's Season of Gratitude
What are we grateful for at FMP?
This is a question we tend to ask ourselves as we move into this time of the year. Gratitude is mindfully appreciating the good in our lives and being thankful for what we have. In the swirl of daily life, it can be hard to pause and notice the things that we often take for granted.
So, as we think about this question, we have a lot of answers – for our family, our health, and our ability to all gather together again. At FMP, we're also grateful for our employees who continue to make such an impact for our clients and for FMP – with their hard work and dedication to all of our success.
To show our appreciation for our employees, FMP launched our second annual Season of Gratitude campaign, which is a series of events, activities, and celebrations that helps us articulate what we are thankful for, focus on supporting each other, and reflect on our accomplishments for the year. As with last year, our events included a number of important (and fun) ways that reflect the many different ways we can show gratitude, to include learning events and resources that help build well-being skills, opportunities to give back to our community, gifts and notes that show our appreciation, and fun and celebratory moments.
While these activities are tailored to FMP, these types of gratitude programs are easily scalable for organizations large and small, and can be adapted to fit different budgets and organizational cultures. Here are a few highlights from our season so far:
Wellness-Related Learning Events
We know how hard it can be to take the time to focus on our own well-being, as well as how important it is. So, to help all of us at FMP stay mindful of our well-being, we held two different events. The first was a Wellness Benefits session, which provided a thorough reminder of all the various wellness-related benefits that are currently available to our employees, from mental health coverage to tools and apps that can support all areas of holistic well-being. And, to really help de-stress, we also held two days of chair massages, where everyone could sign up for a 15-minute session with a massage therapist.
Giving Back to Our Community
A great way to express gratitude is by giving back, especially within your community. Our Charity Committee plans and leads a variety of different events and activities throughout the year, all seeking to address different issues and needs within our community. One of our most popular events has always been our Holiday Sharing event. Now in our 10th year, FMP has partnered with Alexandria's Department of Community & Human Services Center for Children & Families to sponsor families in need by fulfilling their holiday wish lists. Each year, we participate in the Center's Fund for Alexandria's Child Holiday Sharing Program to sponsor different families and receive wish lists for much needed items for the family, as well as clothes and toys for kids of all ages. Working in teams to shop for the items they need, we then wrap the gifts together during a celebratory wrapping party, and deliver them to the Center for Children and Families.
Notes and Gifts of Gratitude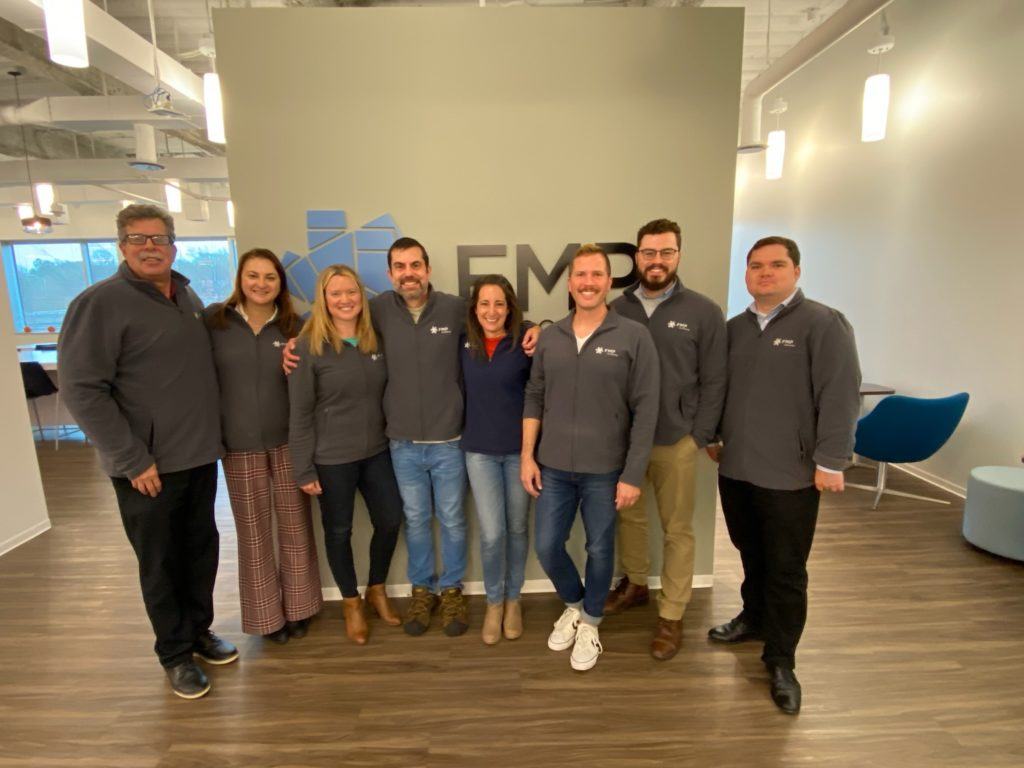 One of our most fun surprises came in the form of a new, fashionable, and warm FMP Fleece! These popular items are a hot commodity (pun intended) both for cold days in the office and when you've run out of ideas on what to wear. We surprised everyone during our All Hands Staff meeting with fleeces as a token of our appreciation. Although we all like giving gifts, sometimes the most meaningful ways of showing gratitude is by sharing words of appreciation. For the second year, each of our managers is writing thank you cards and mailing these to their team, recognizing that sometimes getting an unexpected hand-written note can have a big impact. To build on that idea, this year we also introduced the Gratitude Wall, which allowed all of us to write short little notes and post them to everyone's photo on our photo org chart, decorating the hall in our office. Remote employees could also participate- sharing their notes for others to post and getting photos of their notes sent to them. This ended up being a wonderful addition to this year's Season of Gratitude and, so long as we don't run out of room on our wall, something we'll be doing again!
Fun and Celebratory Moments
We love to get together and eat, so that's another great way to show our appreciation and gratitude! The fact that we can do this in-person this year makes it all the more special. In advance of our most recent All Hands Staff meeting, we held a chili cook-off – a delicious competition where the winner gets to claim a prize (congratulations, Nathan Bailey) and everyone else is rewarded by eating and judging the submissions. We closely followed that with a Halloween party, again filled with tasty treats and fun things to do, as well as some very memorable costumes. Finally, to wrap up our Season of Gratitude, we'll be getting back together to celebrate the holidays in-person, with our first holiday party since 2019.
Although this time of the year can be very hectic and a little stressful, we feel like these activities help to refocus us on how grateful we are to have amazing coworkers, clients, and the ability to enjoy our time and work together. These are the events and activities that are meaningful to our workforce, but each organization is different and gratitude campaigns like this can be scaled and tailored to fit different interests and cultures. Most importantly, as our activities demonstrate, showing gratitude doesn't need to be limited to just financial rewards. We try to identify a wide variety of ways to engage and show gratitude, tying back to the importance of holistic well-being and the many different ways that looks for people at FMP.
Finally, in addition to showing gratitude to our employees, we're grateful to all of our clients, partners, and the readers of our blogs! A big thank you for providing us the opportunity to share our ideas.
---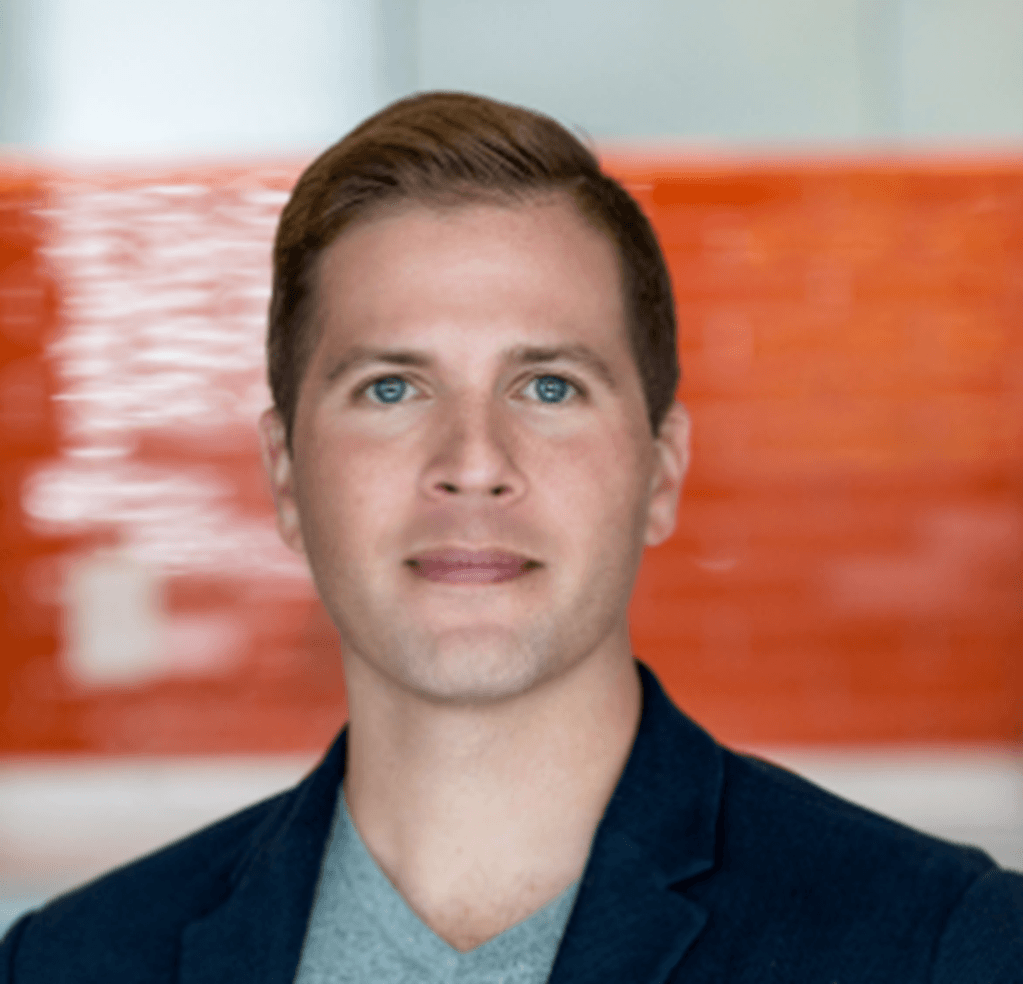 Jacob Flinck is a Managing Consultant with a focus on learning and development, organization development, and communications and change management. Jacob currently leads internal special projects focused on IT and operations as well as works to expand our intelligence community (IC) practice. Jacob is a Prosci Certified Change Practitioner and a Certified Scrum Master (CSM). For fun, he likes to cook, bake, read, travel, and jump on his bike for some Peloton spin classes.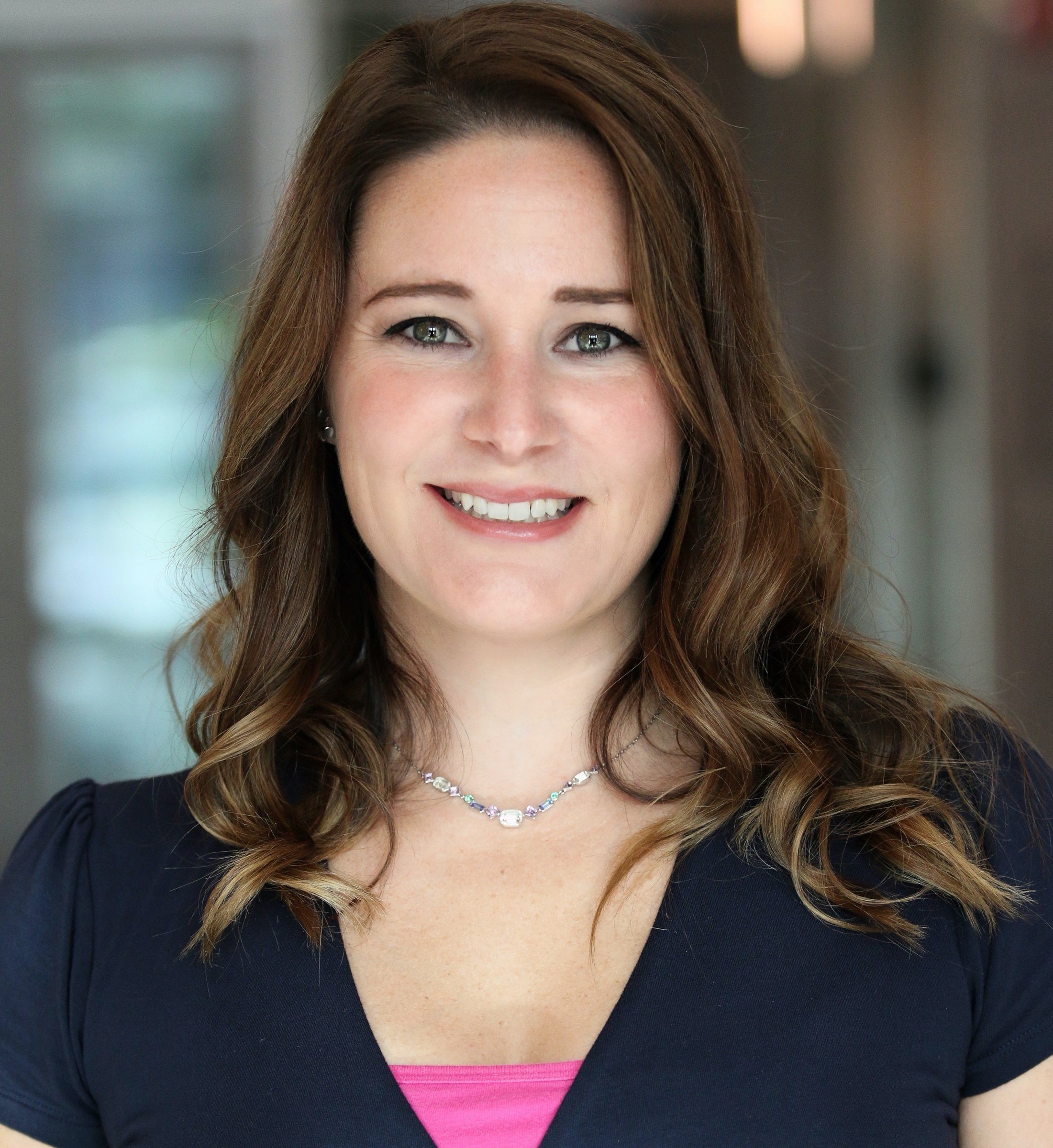 Jessica Milloy is the Chief Operating Officer of FMP Consulting. Jess is from Alexandria, Virginia and enjoys traveling, cooking, and time spent with family and friends.