At FMP, we consistently challenge ourselves to learn and apply new methodologies to solve our clients' most difficult challenges. We frequently engage with leading thinkers in the private sector, government, and academia to learn and develop cutting edge approaches to organizational problems. Our consultants contribute frequently to relevant publications, radio shows, and industry conferences. As a result of this thought leadership, we deliver practical, cutting edge solutions such as designing a web-based staffing model to forecast workforce needs and designing innovative curricula for leadership development.
Human Capital Management: What Really Works in Government
FMP is excited to announce the release of our new book, Human Capital Management: What Really Works in Government, highlighting best practices in human capital management across the Federal government. The collection of case studies in this book, on topics ranging from creative hiring solutions to leading edge HR technology, provides thought-provoking and practical examples of agency HR programs that are working well. Visit Amazon to purchase your copy, before it flies off the shelf!
What's inside the book? Each chapter was written by FMP consultants and advisors, working closely with agency partners, to bring to life the story of successful initiatives, which produced tangible results. The following is a snapshot from each of the chapter:
This chapter describes how new leadership at the Office of Inspector General at the Department of Transportation (DOT-OIG) achieved transformational change; with determination, patience, a focus on its people, a willingness to listen, a readiness to invest, and a penchant for measuring and self-assessment. This approach resulted in dramatic organization improvements that can serve as a powerful story and model for any leader in any organizational setting to strive to follow.
Chapter 1: Developing New Leaders
Department of Transportation, Office of Inspector General - DOT OIG
Learn more about how USAID's consolidated workforce planning model (CWPM) helped transform human capital management from a high-risk area to one that demonstrates how data-driven planning tools can ensure that workforce requirements align with an agency's strategic goals and budget parameters. With this approach, USAID achieved the primary goal of putting the right people in the right place at the right time.
Chapter 2: A Model for Workforce Planning
U.S. Agency for International Development - USAID
What happens when you need to increase the number of employees in one critical job area by 50% in 18 months? In this chapter, you will find out how CBP met its goal of hiring 6,000 people in a constrained timeframe through the rigorous and innovative use of databases that allowed its team to apply strategies and make decisions immediately based on the realities of the labor market and actual results.
Chapter 3: Meeting a Major Staffing Challenge
Customs and Border Protection - CBP
Having happy, productive new hires is always an investment worth making. An organization can achieve this by having a strong onboarding program: one of the best first impressions your organization can make. While many components of an onboarding program can be universally applied (e.g., timeline, welcome packet, buddy program), the unique needs and culture of the organization should be reflected in the program design. This chapter explores how those cultural elements were factored into CVM's program as well as in NSF's award winning NeXT program, and gives you the tools you need to develop a successful onboarding program.
Chapter 4: Strategically Integrating New Employees
National Science Foundation - NSF; Center for Veterinary Medicine - CVM
How can an agency transform the way it recruits, retains, and reintegrates veterans? At the U.S. Department of Veterans Affairs, they launched VA for Vets, a comprehensive website, with supporting services, that reaches veterans in the job market, helps them understand how their military experience relates to the market, supports them in seeking employment opportunities, and aids hiring managers in drawing on the immense talent pool of veterans to fill their vacancies. Read more to see how this program could benefit your organization's efforts to hire veterans.
Chapter 5: Innovative Recruitment and Retention
U.S. Department of Veterans Affairs - VA
USPTO's telework programs make major contributions to the bottom line, not only for USPTO itself, but also for employees and for the community. In this chapter, we look at this agency's efforts over the last 15 years to develop a cutting-edge Telework program that led to improved performance, less office space, enhanced recruitment and retention, improved emergency management, and reduced social costs. If you're interested in how Telework programs might work for your organization, read more and find out.
Chapter 6: Telework: Rethinking the Process of Work
U.S. Patent and Trademark Office - USPTO
How does an agency ensure knowledge is maintained and shared across the organization? In this chapter, we look at the Social Security Administration's Office of Labor-Management and Employee Relations (OLMER) and how they are tackling this issue. OLMER has launched an integrated knowledge management (KM) program to automate and streamline the way labor/management information is posted, shared, and accessed within the agency. Through this endeavor, the agency is making a concerted effort to address one of the more complex human capital-related functional areas in government: building and sustaining a KM infrastructure to improve organizational performance through collaboration and information-sharing. Would a program like this work for your organization? Read this chapter to find out.
Chapter 7: Building a Knowledge Management Infrastructure
Social Security Administration - SSA
Are you trying to implement career develop programs in your organization? This chapter can help. Job-related terminology, requirements, and processes can be very detailed and complex. In thinking about a career, which is the compilation of a series of jobs, an individual's questions become more numerous and complex: What are the jobs? How do I find the right one? How can I grow and develop? Figuring out how and where to find answers can be daunting, especially in an organization such as the VA, with over 300,000 employees in 1,400 offices across the country. Rather than pursue a singular career development solution, VA wanted to empower employees to take their career development into their own hands, define their own path, and make thoughtful, informed career choices. In this chapter, we explore the successful end result of VA's endeavor: MyCareer@VA.
Chapter 8: Career Paths That Work
U.S. Department of Veterans Affairs - VA
Many believe that the current federal personnel system, designed decades ago for a largely clerical workforce, is not a good fit for today's more professional workforce and more sophisticated agency missions and strategic goals. Many agencies have concluded that certain aspects of existing human resource systems are not meeting current and future needs, and that they need to forge ahead with new approaches and systems. In this chapter, you can read about how one such agency, NGA, developed the principles, methodology, and processes that provided a blueprint for successful HR system transformation that could be applied to similar initiatives in your organization.
Chapter 9: An HR System That Helped Make an Agency
National Geospatial-Intelligence Agency - NGA
AFRL's contribution-based compensation system (CCS) was once an experiment, but it long ago matured into a leading practice. Surprisingly, it is a somewhat invisible leading practice outside the Department of Defense research and development community. CCS represents a concept for performance and compensation that is on the cutting edge. Current trends in the economy, the importance of knowledge workers, and the increasingly important roles of creativity and innovation in organizational success provide opportunities for the rest of government to take a closer look at CCS. Be one of the first to read about it and see if this Compensation approach could work for you.
Chapter 10: Contribution-Based Compensation
Air Force Research Laboratory - AFRL
There is a need for HR organizations to provide strategic input on the organization's workforce and level of engagement, enterprise data related to human capital planning and organizational performance, and efficient recruiting and hiring support and outreach. The challenge that most organizations face is coming up with ways to assume this strategic role while still finding time to fulfill operational responsibilities. In this chapter, you can discover how NARA successfully transformed its HR service delivery from a transactional focus to one that had a more strategic business interest. NARA's approach involves a combination of process analysis and redesign, the selective application of HR technology, and the restructuring of HR roles and responsibilities.
Chapter 11: Transforming HR Service Delivery
National Archives and Records Administration - NARA
In recent years, NASA, an agency that has always been driven by innovative technology, faced a problem. It had over 75 agency- and center-specific HR systems. NASA needed a unifying framework to provide consistent, integrated, and authoritative information that would meet stakeholder requirements while promoting ease of development, integration, and deployment of future enhancements. Ideally, this new architecture would not only incorporate best-of-breed technology, but would also let the systems share data easily. It would also allow flexibility for adding, modifying, or removing systems without forcing NASA to reinvent the wheel as needs changed over time. To meet these requirements, NASA developed and successfully marketed a business case to create the human capital information environment (HCIE). Find out more about HCIE by reading this chapter - their solution might be the answer to your problem.
Chapter 12: HR Technology's Gold Standard
National Aeronautics and Space Administration - NASA
With a unique and specialized mission, and highly professional workforce, NIH faces distinct human capital challenges in recruiting and developing employees. One pervasive challenge across federal HR organizations is balancing quick, responsive operational HR service delivery with proactive strategic human capital advisory services. NIH has successfully built and maintains an organization that achieves excellent operational outcomes, provides valuable strategic analysis and guidance, and upholds a culture of customer service that fully supports the mission of NIH headquarters and its Institutes and Centers. Want to find out how they achieved this balance? Read this section.
Chapter 13: HR Customer and Strategic Services
National Institutes of Health - NIH
Featured Activities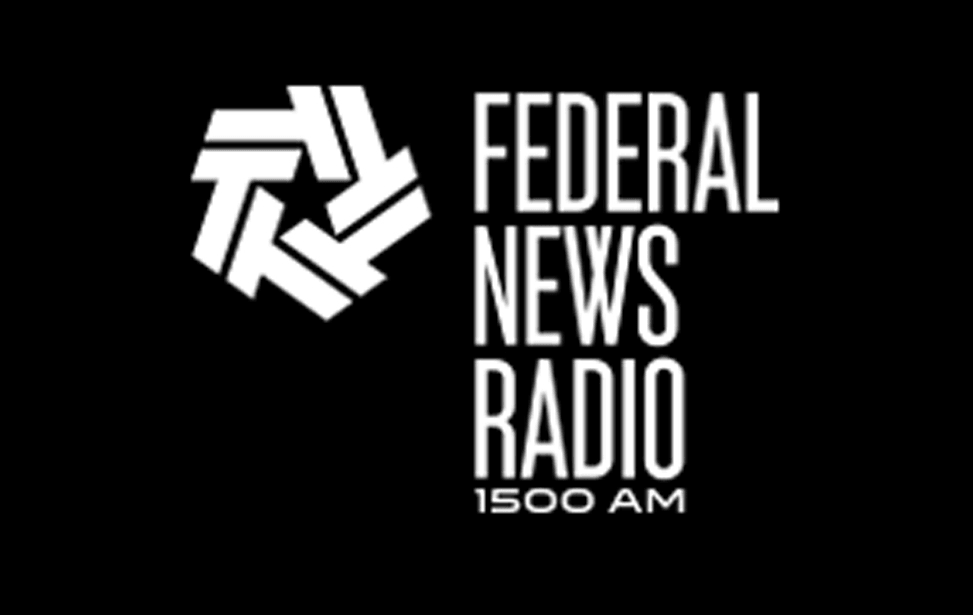 Radio Interview | Jan 2015
Tim Barnhart
Federal News Radio Interview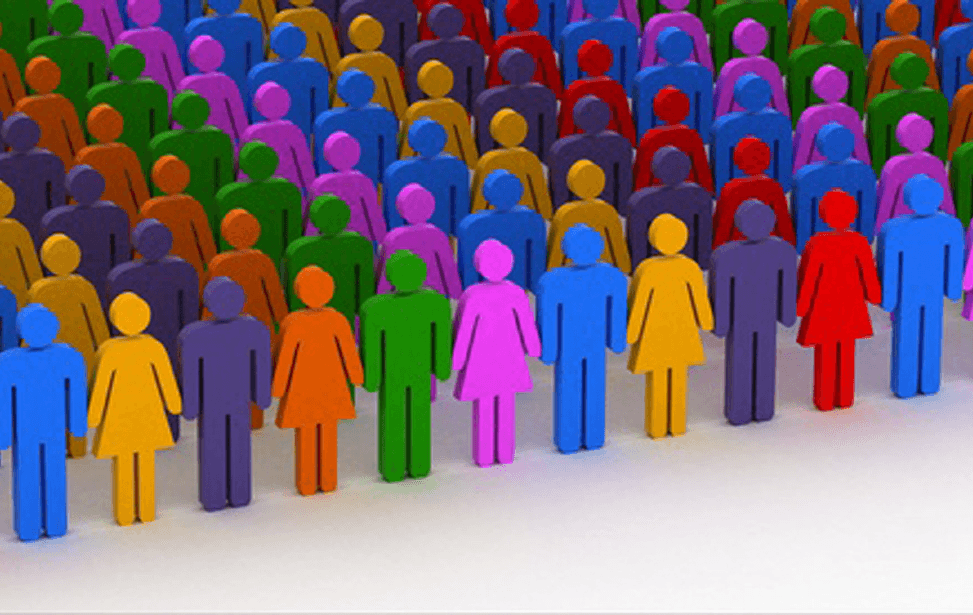 Article | December 2013
Henry Romero
GovExec Magazine 
Recent Publications
Our consultants have been frequent contributors to articles in numerous industry and academic publications. Check out some of our most recent whitepapers and articles to learn more about how FMP is helping to shape the conversation:
Recent Conferences
Our consultants and advisors are regular contributors and presenters at various prestigious industry and academic conferences, symposiums, and lectures. Recent activities have included presentations at the:
SHRM 2014 Annual Conference and Exposition
ASTD 2014 International Conference and Exposition
Annual Conference of the Society for Industrial and Organizational Psychology
Government Workforce: Learning Innovation
Human Resource Leadership Forum
Federal Senior Management Conference
mLearnCon 2013 Conference & Expo