Communication is Key: Tips for Leading Your Organization Through Digital Transformation
Artificial Intelligence (AI) adoption is exploding across every sector of our economy and has undoubtedly become an essential engine in the future of work that cannot be ignored. To stay competitive, organizations must embrace automation and make bold moves toward digital transformation. This unprecedented environment calls for a new caliber of organizational change leadership. How can leaders plan for this rapid evolution while cultivating the skills needed to lead others through it?
One of the most important things to remember is that everyone plays a critical role in their organization's move towards automation. The plan for digital transformation must include contributions from all staff, who, unfortunately, might be reluctant to participate for fear of being replaced or becoming obsolete. And so, the first step to lead your organization through change is to communicate not just the value of AI to the organization, but to rewrite the too-often pessimistic narrative around AI in the workforce. The question is: how do we effectively communicate to employees that fear job loss that these perceived AI threats are actually opportunities?
History shows that by leveraging new technologies, industries create more jobs than they destroy. The introduction of the personal computer and the Internet, for example, has led to a net gain of 19 million jobs in the United States. This is and has always been because of the unique capabilities that humans offer for shaping our future, regardless of how the type of work changes. As deep learning and smart machines increase in application, it is more likely that current jobs and teams will be augmented rather than hollowed out completely.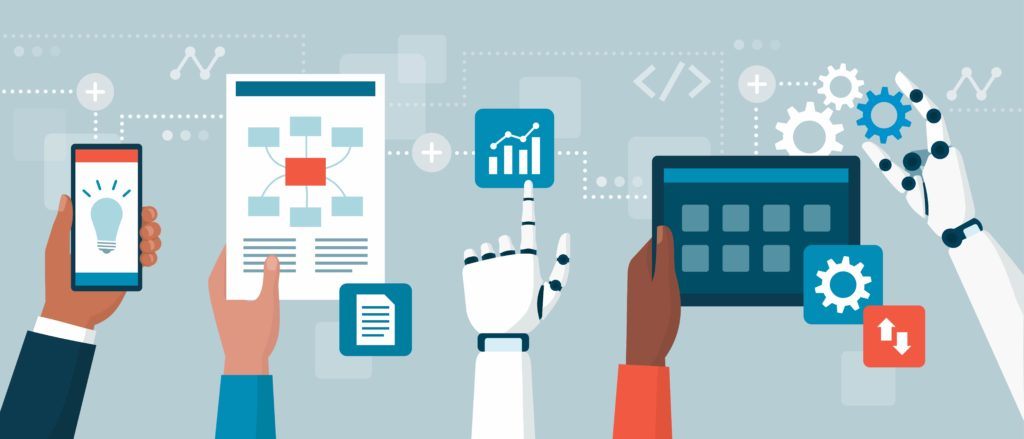 Make it clear to your stakeholders: machines are there to take over the most mundane tasks, so humans can do what we do best – use common sense, apply empathy, and provide humanistic customer service – to create epic products and customer experiences. For machines, activities with the highest automation potential include data collecting at 64%, data processing at 69%, and predictable physical activities at a whopping 81%. Imagine the amount of time this could free up for your staff to shift from managing these tasks to managing experiences and technology. A successful transition to automation is also made easier when you acknowledge the effort involved on your staff's part. Employees will most likely need to learn new knowledge and skills – like digital fluency and design thinking – but the effort is worth the gain. Let's look at a success story with one of FMP's clients.
How Automation Is Improving Public Health and Medical Research
Here at FMP, I am part of a team that has been working closely with a government agency where a certain human-driven process has been in place for about 30 years. The processes are not only methodical and tedious, but also highly subjective and time-consuming – all areas ripe for automation.
The first bold move that leadership had to make was to break the 30-year legacy of human-driven production, which was believed to be the gold standard of quality. This was a huge mindset shift. But the priority was clear: improve services to the public. So, the organization had to put its customers first.
To automate with machines, this government organization committed time and resources. They took aggressive steps to develop their workforce capability in data science and machine learning. But the technical was not enough. The organization also invested in change management support for impacted staff. This involved heavy staff engagement via interviews, coaching, and pulse surveys, as well as compelling messaging, training, and professional growth opportunities.
With broad stakeholder input, the organization was able to reimagine its process as a digital "product" with a focus on continuous and iterative lifecycle improvements. The end result? The amount of production that was once completed over the course of six months, is now accomplished in just a few days. This allowed for the production backlog to dwindle quickly and freed up capacity for this team to expand their services and innovate further.
The benefits to the organization included improved quality, higher throughput, significant cost savings, expansion into new services, and better internal collaboration to name a few. Additionally, the value to the customer included faster response time, improved access, and expanded discoverability of essential information. Beyond the business results, this team transformed from a manual operation to a data-driven engine of innovation. It was exciting to see how team members embraced new, digital ways of working and became a shining example for the rest of the organization! In summary, the business case was compelling and value easy to achieve, but only after the team overcame the initial hurdle of accepting the change.
Are You Ready to Start the Conversation?
Humans design technology and technology designs us – ideally, into creative makers that can advance society. You can start the digital transformation process with a thoughtful conversation of how AI can enhance individuals' roles at work while amplifying the impact of the organization.
As a seasoned change professional, I am here to help you begin this journey. My upcoming Masterclass for the Association of Change Management Professionals® (ACMP®) – AI Needs More "Eyes": The Purpose Humans Bring to the Phygital Frontier – explores the human impact on AI-machine collaboration. Drawing upon firsthand experiences across both government and business, my co-presenter and I will share "pro tips" to equip your workforce for fast-moving development and apply compelling techniques to help your organization realize the best possible outcomes for all.
As a Quality Education Provider (QEP), I also offer the Thriving Through Transition virtual course to teach 21st-century skills for navigating turbulence, effectively leading others through change, realizing benefits, as well as to prepare students for the Certified Change Management Professional™ certification exam. Available in FMP's training catalog, this course is designed for anyone leading organizational change – people managers, project leads, HR professionals, individual contributors – or anyone looking to earn or maintain their CCMP™ certification.
As you prepare your organization for change towards technology and automation, here are some final takeaways for consideration:
Organizations must embrace automation and make bold moves toward digital transformation.
Effective communication can reframe employees' fears of job loss as opportunities for growth
Machine automation applies best to mundane tasks, which frees up humans to do what we do best – use common sense, apply empathy, and provide humanistic customer service
Sell the benefits: AI can be leveraged to augment and to enhance individuals' roles at work while amplifying the overall impact of the organization
---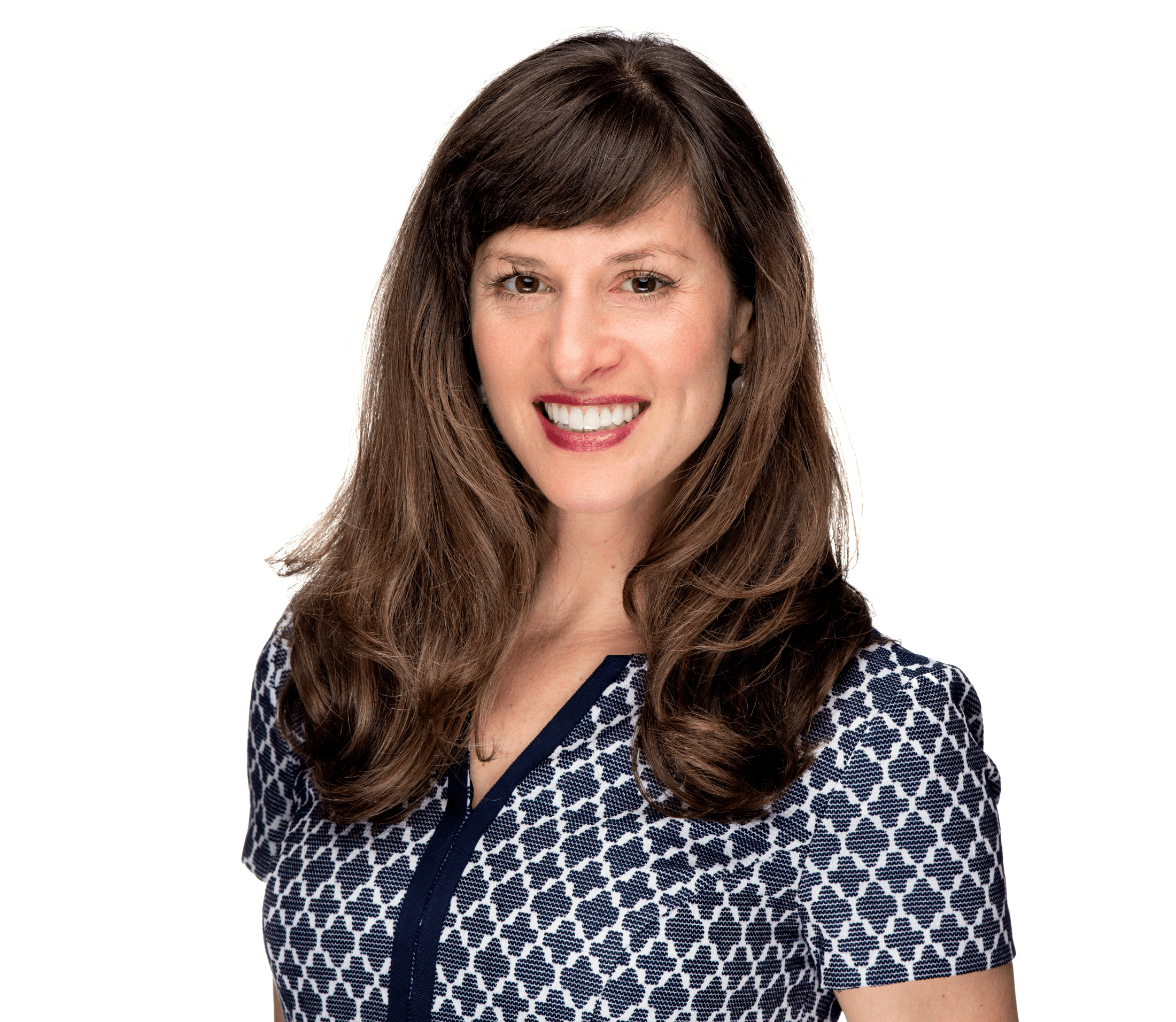 Within the private and public sectors, Nicole Sroka leads wide-scale people adoption in the areas of organizational development, process, technology, culture, and environmental sustainability. Nicole is a creative mobilizer ready to connect, explore and solve for the complex challenges of our time. Nicole has partnered with FMP since 2019.