Sure, having a robust CSR program allows your organization to check the "good corporate citizen" box. But wait – there's more (and, no, this isn't an infomercial)! Ensuring your organization has a holistic CSR program, including employee giving and volunteering opportunities, also plays a key role in recruiting and retaining top talent, especially millennials and Generation Z, our future stars! While millennials are sometimes deemed as being hyper-focused on improving their performance, a study from the Stanford Graduate School of Business[1] revealed that 90% of MBA millennials from business schools in Europe and North America prefer working for organizations committed to social responsibility. Ethics and integrity, it seems, win out over financial reward. Millennials currently make up a majority of the workforce and will represent 75% of the American workforce by 2025 [2]; they are the cream of the crop to target for strategic recruitment efforts! But let's not forget about our future, rising stars – Generation Z. According to this SHRM article [3], work environment is a major factor in attracting prospective candidates from this generation. Salary and financial security are important, but Generation Z is interested in working for companies that demonstrate a positive impact on society. That needs to be reflected in your organization's employer branding, so let's look at three tips and strategies that you can use to leverage your CSR program in attracting top-notch millennial/Generation Z talent:
Share It!– If your company is already doing great work through a CSR program, make sure announcements are not restricted internally or to press releases that prospective job candidates may not have ready access to. Set your work apart by being specific about your company's past accomplishments, current developments, and future goals. Millennials and Generation Z are power-users of social media – take advantage of it!

At FMP, we like to use all forms of social media to share the great things we're doing for our community, including Facebook, LinkedIn, Twitter, and FMP's Website.

Keep it Local– CSR doesn't charge you to save the entire planet. (Although, this is great and, if your organization can find a way to do that, you're knocking CSR out of the park!) But, for most of us, the impact of our accomplishments will be more localized. Good news: that's even more appealing to millennials and Generation Z. Many are enthusiastic about companies that provide opportunities to support their local communities, whether it's through a local nonprofit, a sustainable farmers' market, working with local businesses/schools, or through community-based programs and classes. Since 2011, FMP has been supporting the ALIVE! Family Emergency Program, a nonprofit organization of volunteers working together to help those in need in Alexandria, VA.
Showcase what employees can gain by giving– Deloitte's 2016 Impact Survey

[4]

found that employee volunteering can play a significant role in building key leadership skills. That's right, a robust CSR program isn't only an opportunity for employees to give, but participation also helps hone skills they may not have expected to develop in the workplace. For several years, FMP has been partnering with Training Futures, a program sponsored by Northern Virginia Family Service that provides a 25-week professional development curriculum to help prepare low-income, unemployed, or under-paid individuals to move into stable, professional office careers. FMP employees volunteer to facilitate Professional Development Workshops (e.g., emotional intelligence, stress management). It's a great opportunity for our employees to practice and develop their training and facilitation skills, while also supporting the local community.
Don't wait any longer – establish a robust CSR program if you haven't got one already and spread the word so that you can start bringing in that highly sought-after talent!
About the Authors: Lacey Rapini, an Engagement Manager in FMP's Learning and Development Center of Excellence, is a bit of a policy nerd and occasional news junky. When she isn't managing technical training projects, getting creative with learning innovations, or mentoring her team on learning and development best practices, you can find her visiting the latest art exhibits and shows in DC, wrangling her Girl Scout troop, or curled up with a good book.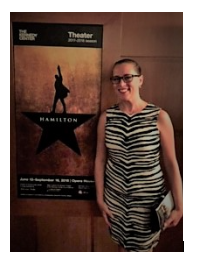 When Kristin's not supporting clients in the development and administration of their employee rewards and recognition programs, she enjoys going out for a good run – whether it be on the roads, trails, or even a treadmill!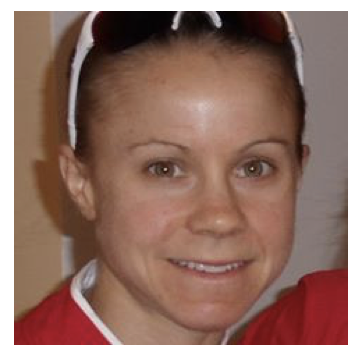 Sources:
[1]Corporate Social Responsibility Reputation Effects on MBA Job Choice. Retrieved October 28, 2018, from https://poseidon01.ssrn.com/delivery.php?ID=171094066115022089116114101001126096057047071016027028067091066125011009121126044007018121020110088011008067119045005043060038073025120103016126005095067108006039014111107023004098085023018002020066024007073123095102074113016080075026006085072&EXT=pdf.
[2]Huffpost.Rising Trend: Social Responsibility is High on Millennials' List.Retrieved October 28, 2018, from https://www.huffingtonpost.com/danielle-sabrina/rising-trend-social-respo_b_14578380.html.
[3]Society for Human Resource Management. 4 Tips for Recruiting Generation Z. Retrieved October 31, 2018, from https://www.shrm.org/resourcesandtools/hr-topics/talent-acquisition/pages/4-tips-for-recruiting-generation-z.aspx.
[4]2016 Deloitte Impact Survey: Building Leadership Skills through Volunteerism. Retrieved October 28, 2018, from https://www2.deloitte.com/content/dam/Deloitte/us/Documents/us-deloitte-impact-survey.pdf.