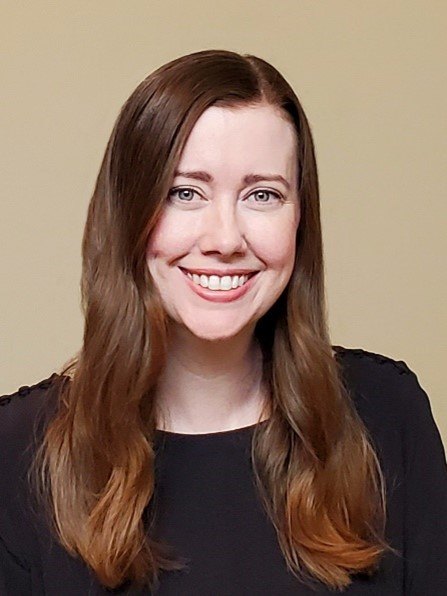 In today's New Hire Spotlight, we are featuring one of our Managing Consultants, Amanda Palla. Amanda joined FMP in June 2020 and is now leading our Learning & Development Center of Excellence (COE). She has significant expertise in learning technologies, including web-based trainings (WBTs), Learning Management System (LMS) integration, Section 508 compliance, simulation and gaming, and virtual/augmented reality. Outside of work, Amanda enjoys spending time with her family. She also previously coached middle school and high school basketball and volleyball! Continue reading to learn more about Amanda!
How did you first get started in the Learning & Development space? Tell us a little about your background and how you found FMP?
I have a Bachelor's degree in Biology from the University of Chicago and a Master's degree in Education from the University of Illinois at Urbana-Champaign. I went to graduate school to get my teaching certification and taught high school chemistry and advanced biology for a year before moving into the corporate world. I transitioned from teaching to instructional design—designing and writing content for training courses. As part of my assistantship in graduate school, I had taught myself how to use Adobe Flash to develop eLearning modules. I later used that experience to start programming the courses that I was designing. In my following job, I was hired as a web developer and fully transitioned to developing eLearning courses. Over the years that turned into project and people management as well. The majority of my most recent work has been with technology-focused, highly interactive learning solutions, including virtual and mixed reality trainers and 3D mobile apps.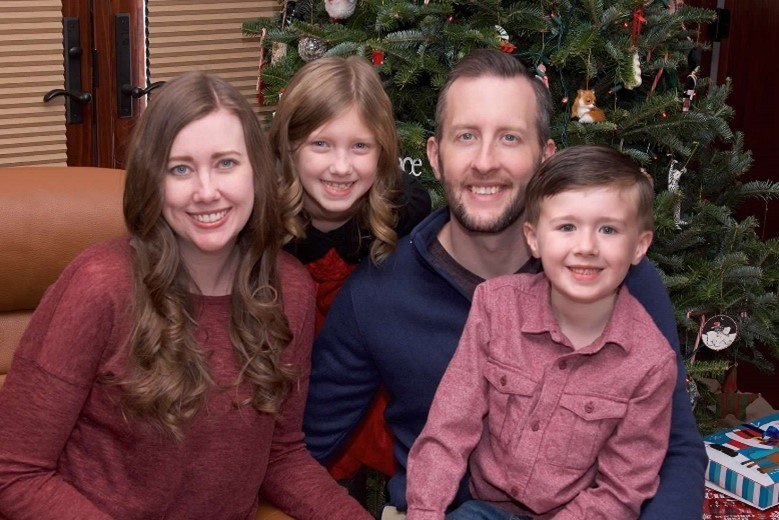 At my previous company, I had the opportunity to work with FMP through partnerships on a couple of different training development contracts. I found everyone at FMP great to work with and I had a very positive impression of the company as a whole. When I was finally on the market for a new job, the former President of my previous company, Jeff Kidwell, was working for FMP. His presence and my past experience with FMP meant that it was one of the first companies that came to mind. I'm thrilled to be here!
What makes you passionate about the work that you do?
I have always had a passion for teaching. I enjoy learning new things myself and I love to help others gain new skills and knowledge. I consider it a personal challenge to take a complex topic, break it down, and explain it in a way that it makes sense to others. Teaching and mentoring are a part of virtually every aspect of my life. In addition to my professional career, I've coached both basketball and volleyball at the middle school and high school levels and spend every day helping my own children learn and grow.
What advice would you give to someone starting in their career?
If there is something that you want, don't let your insecurities stop you from going after it. Some of the best things in my life happened because I said yes to something that was outside of my comfort zone. Also, open communication is universally important. Straightforward, honest, and respectful communication can address almost any challenge.
How do you see learning technology and design evolving in this virtual environment and beyond the pandemic?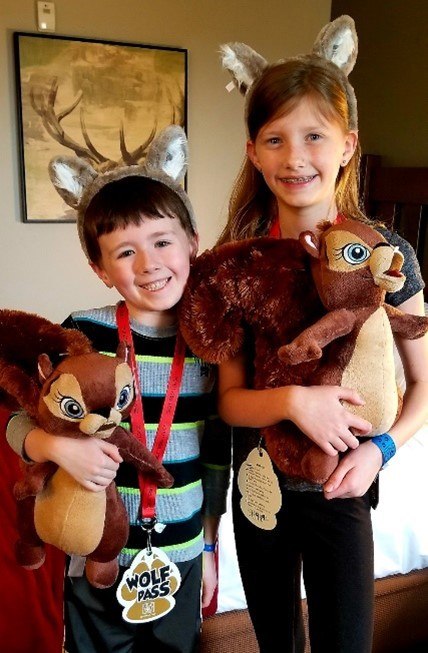 Since the pandemic started, we are seeing many clients who were previously only doing in-person training being forced to consider both synchronous and asynchronous virtual options. This is exciting to me because I have always believed that the most effective learning takes place when the instruction is delivered on a platform that best allows learners to understand, visualize, apply, and practice what they've learned. Classroom instruction is not the best way to teach every topic, in the same way that a web-based training course is not appropriate for every topic.
I believe the pandemic is accelerating, and will continue to accelerate, the rate at which virtual collaboration and development tools are evolving, as well as our ability to employ them effectively. There are certainly drawbacks to synchronous virtual instructor-led training (VILT) courses compared to in-person instruction, but we are also discovering some benefits to these sessions when the technology is leveraged well. I recently read an article written by a college professor discussing some of the benefits she has seen from using an online platform to teach her classes. She is seeing students use the chat feature to ask questions and hold real-time discussions about the material while she is teaching. The virtual platform is allowing students who may otherwise have been too intimidated, or not have had the opportunity, to actively participate and learn from one another.
As we all become more familiar with the features of these virtual tools, the instruction will continue to improve. Even after the pandemic is over and we can safely return to in-person instruction, I hope that organizations will continue to take a critical look at the training they offer to identify the optimal delivery methods.
When you're not geeking out over learning solutions, how do you enjoy spending your time?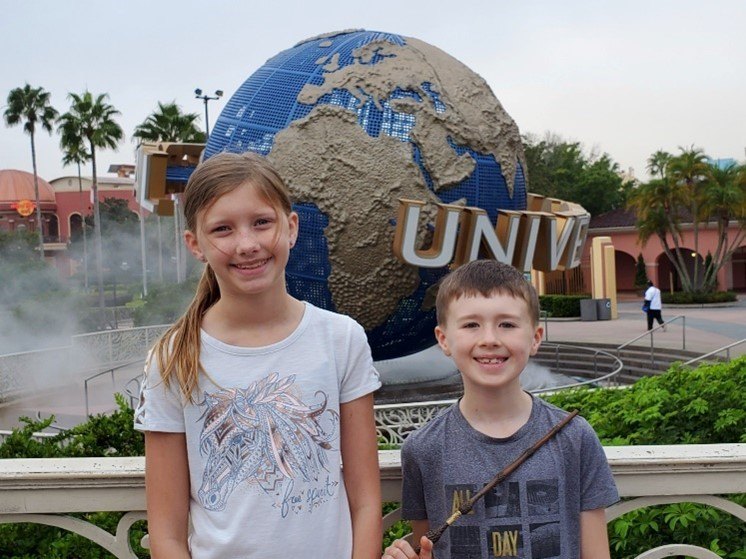 I spend most of my free time with my family–my husband, daughter (11), and son (8). Before the pandemic, we enjoyed taking the kids on surprise adventures. My favorites have been a spur-of-the-moment day trip to the Shedd Aquarium in Chicago, a weekend at Great Wolf Lodge, and a week-long trip to Universal Studios and the Florida beaches. The Universal Studios trip was of course planned way in advance, but the kids had no idea. As my husband and I used to work at the same company, we would often take business trips together. The kids thought we were packed for a business trip and they were packed for their grandparents' house. That morning (a school day), we suggested that they just come with us on our business trip to Texas. Two plane rides later, they still had no idea we were going to Florida for vacation instead of Texas for work. We told them what was happening when we arrived at the Orlando airport. That was fun!