Employee Spotlight: Caitlin Rodgers
November 5, 2020 in Recognition
By Caitlin Rodgers, Katie Sheppard
In today's New Hire Spotlight, we are featuring new hire Caitlin Rodgers. Caitlin is a consultant at FMP and she recently graduated with her Master's Degree in IO Psychology from George Mason University. Caitlin has a strong academic and research background and she is eager to be involved in client-facing work at FMP. In her free time, Caitlin enjoys exercising, traveling, and cooking. Keep reading to get to know our new hire, Caitlin!
What led you to FMP?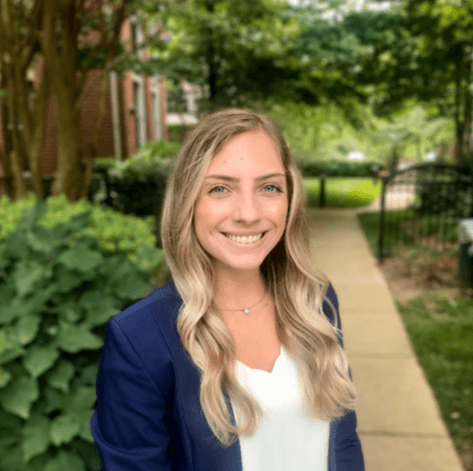 I received my undergraduate degree in Industrial and Organizational (IO) Psychology. After graduating, I knew I wanted to go to grad school, which is how I ended up at George Mason University where I recently completed my Master's degree in IO Psychology. While I was at George Mason, I had a few different experiences that ultimately led me to apply to FMP. I first worked as a research fellow for the Army Research Institute (ARI) where I collected and analyzed data to track talent management outcomes in the Army. After spending about a year in a research-oriented role at ARI, I realized I wanted to gain more applied experiences. I decided to take a position at a startup company where I developed and validated selection assessments for investment banks and law firms and worked with them to recruit and hire. From there, I recognized that I really enjoyed the applied IO experience, but I wanted a more client-facing position after graduating. Developing selection assessments for different types of firms made me realize the importance of working with clients to provide unique and tailored solutions to help them reach success. After talking with FMPers from the George Mason network, I realized the values of FMP align with my own. From hearing about the professional development opportunities and the strong relationships with clients, I recognized that I could gain experience within the areas of human capital that I am interested in while also broadening my skillset at FMP.
What is the main difference you have noticed thus far between client facing work and your work in academia and research?
In academia, you are focused on the general best practices within the field of IO psychology at a given time. When you are working in a more client-facing role in applied IO, you have to take into account the nuances that exist within an organization. You have to become creative and strategic with the solutions you are providing clients to make sure that you are meeting their needs. It's not as simple as providing them with best practices and solutions. It's about working with them, and not just for them, to find the solutions that will best help the organization succeed.
What about FMP's company culture stood out to you when you were doing your job search?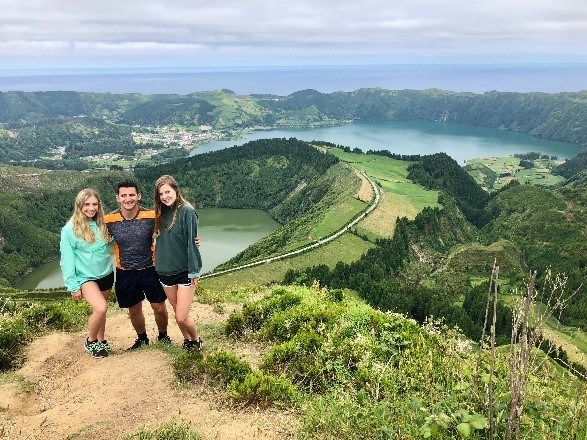 Coming from graduate school with a strong academic and research background, I really wanted an organization that valued professional development and growth. I wanted to make sure that I continued to grow professionally and that I did not get pigeon-holed into one skillset, and I saw the potential to engage in those learning and development opportunities at FMP. I was drawn to FMP not only because of the wide range of experiences I knew I would be able to have but also because of the culture that emphasizes personal professional development and options for growth within my own interest areas.
What skills are you excited to expand upon and what are some new areas that you are excited to gain experience with?
I am really excited about the strategic side of workforce planning and applying my knowledge in competency modeling to develop workforce planning solutions. I have past experience working with competency modeling in recruitment and selection, so I am looking forward to applying that skillset to different areas of human capital for my current and future clients. I am also looking forward to learning and developing skills in performance management since it's a new competency area for me. More generally, I am excited to develop long-term client relationships and explore the external side of consulting work. Over the course of my career, I hope to continue to work on recruitment and selection projects given my passion for it, but I also want to expand in other areas of human capital and utilize the traditional IO skillset in a variety of areas for different organizations.
Where do you see yourself within the next 5 or 10 years?
I see myself continuing work within human capital but with a broader skillset, hopefully still with FMP. I hope to have developed my expertise to include an extensive and wide range of client work along with experience working on different and interesting projects that have helped me develop holistically as a consultant.
Outside of the workspace, what are some of your interests and passions?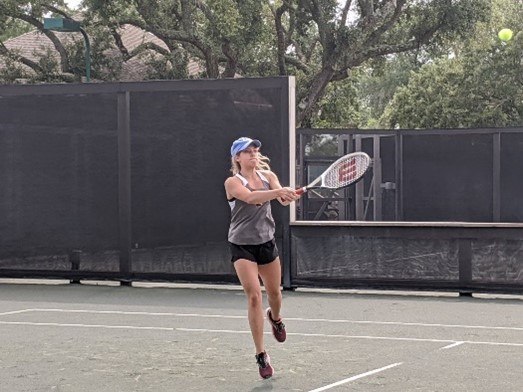 I am passionate about fitness, health and wellness. A lot of my free time is spent training and trying to become a more well-rounded athlete. My focus is on strength and functional training, but I also really enjoy cycling and yoga. The pandemic has forced me to change how I think about and approach health and fitness. I have learned how to be active in different ways such as taking walks a few times a day and building workout routines I can do in my home. I have also started to make time for meditation to take mental breaks. I enjoy cooking and spend a lot of my free time cooking meals that fuel my body but also taste great. When I can, I try to travel to places I have never been to experience new cultures. Traveling is a huge passion of mine because it gives me a greater perspective on the world and exposes me to some of the many different ways people live life.
What are you most excited about once you are able to move from the virtual space and get into the office?
For those of us who have started remotely, we are looking forward to meeting people face-to-face and learning more about our co-workers beyond just the work we are doing. I am excited to get to know FMP culture and I can't wait to get into the office to collaborate with my colleagues.
What is one thing you want the FMP team to know?
I really appreciate all of the support and guidance from the FMP team as a new employee who onboarded remotely! Everyone has been very welcoming and inviting which has made me feel a part of the FMP team despite having not been in the office yet. Even though it won't be for a while, I can't wait to be back in the office with everyone!