Employee Spotlight: Christine Gundermann
Today, we're learning all about Christine Gundermann! After getting her master's in Industrial-Organizational Psychology from Minnesota State University, Mankato, she joined FMP in 2015 and currently works as an Engagement Manager. Read Christine's spotlight below to learn about her life outside of FMP and pick up some helpful advice from a seasoned FMPer.
When you're not working, where can we find you?
I thrive by staying active! Most recently, I started hitting the courts playing rec volleyball, and last year I joined the Alexandria Singers pops chorus (shout out to my fellow altos!). My daily morning ritual is heading to the gym before work… It's the perfect way to set a positive and productive tone for my day. As a coffee addict, you can often find me at my neighborhood café sipping an iced coffee in the sunshine. I also enjoy spending time with my cat, Mylo, and convincing my family and friends to travel with me.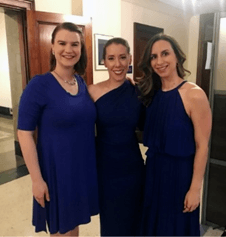 What do most people not know about you?
When I was in elementary school, I was diagnosed with dyslexia, a learning disability that impacts how my brain processes written language and numbers. I had trouble (and didn't enjoy) reading or reciting numbers, and it made me feel different from other students. I was fortunate to have a supportive family who encouraged me to challenge myself and worked to get the resources and accommodations I needed to succeed. So, while my dyslexia does not impact my life today, it has played a role in shaping who I am today. And I'll admit, I still don't enjoy reading.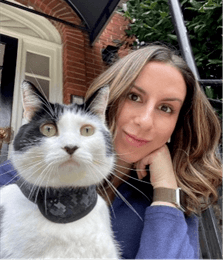 What do you like the most about working at FMP?
My colleagues and clients. My coworkers are just as talented as they are good human beings. It sounds cliché to say, "I work with amazing people" but for me it's true. We support each other and delight our clients, all while managing to have fun and keep spirits high. Additionally, my clients are the reason I show up to work each day. They are doing such important work and it's a privilege to be able to partner with them on their journey, from training and development to strategic planning, performance management, and DEIA (Diversity, Equity, Inclusion, and Accessibility) initiatives.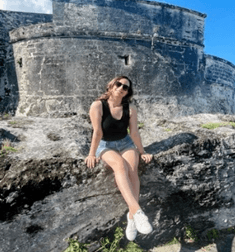 If you had to give one piece of advice to your fellow FMPers, what would it be?
To do your best work. You must bring your best self into work each day. However, to do so, it is important to be mindful and take care of yourself. For me that meant being proactive in defining and communicating what work-life-balance (WLB) meant to me early on in my career at FMP. So, do some reflecting to understand what WLB means to you and keep in mind that it may look different for every person.
---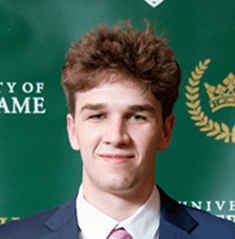 Andrew Kurowski joined FMP in May of 2023 as a Business Development and Marketing Intern and works on various projects for the FMP's internal operations team. He is a current undergraduate student at the University of Notre Dame studying Finance and Accounting. He grew up in Fairfax, Virginia and is passionate about ice hockey and traveling.