Our team has been rapidly growing here at FMP, and we thought it was about time we started to introduce you to some of the new faces around the office. Dominic Jeter joined FMP at the beginning of October, and brings a wealth of knowledge on IT and business intelligence. Dominic grew up in Yorktown and graduated from Bridgewater College in Virginia where he played football throughout his undergrad career. Following undergrad, Dominic went to Saint Leo University out of Tampa Florida, to achieve his MBA in Information Security Management. We sat down with Dominic to get to know him a little better and we wanted to share what we learned with our readers.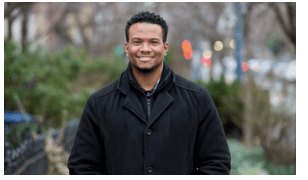 Growing up, what did you want to be?
When I was growing up, I wanted to play professional sports. I wanted to play professional football, but I also wanted to be a chef. I wanted to be a Cajun-fusion chef because there are so many flavors you can play with.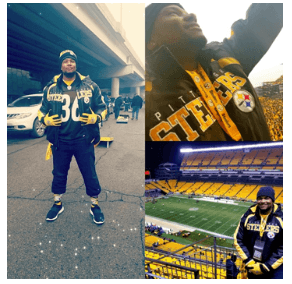 That's amazing! Do you cook a lot now? What are some of your favorite things to make?
I do! I make a really good eggplant parmesan. But aside from that, one of my hidden talents is that I'm a pastry chef. I went to culinary school when I was younger. My favorite thing to make is strawberry bourdon cheesecake—it's the best!
Well, I can't wait for you to bring in some to share with us! But back to the questions, you've been at FMP for a few weeks now, what made you excited to join FMP?
I met so many of the employees throughout the interview process and they were all so friendly and genuine. I had great conversations and project work. It felt right from a culture perspective, and filled something that was missing for me. It also presents an opportunity for growth. I can learn so much more from a technical perspective here and I can also help FMP grow.
What is something that you are most excited to learn or try in the future?
In the future I'm looking to build out some more technical elements. That could be anything from data interconnections to cyber work. If an organization is working on the data interchange there is a great opportunity there.
I am also excited to get to know more of my coworkers and to be a part of new things. If people have ideas, I'm excited to listen to them.
What is one of your favorite Halloween costumes that you've ever had?
Captain Jack Sparrow! I had the sword and everything. I worked on the accent, but I wasn't great at that.