Employee Spotlight: Dominique (Nique) Rothrock
Hi everyone, I would like to introduce myself as one of FMP's Employee Spotlight Co-Coordinators! As you may know, we've been interviewing and writing employee spotlights for years (here, here, and here are examples!), but given the growth of our workforce, we've needed to add a few more spotlight writers to keep pace. We'll be introducing ourselves over the next few spotlights and we can't wait to continue using this platform to showcase our stellar FMP employees and sharing small glimpses of our personal and professional interests!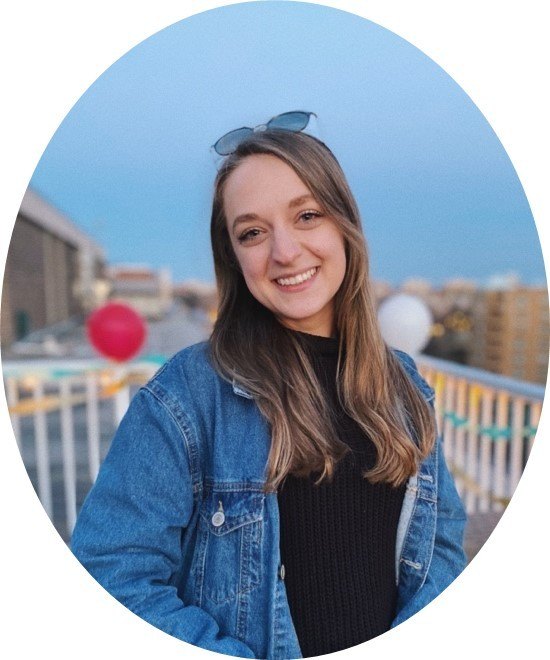 My Background
I grew up all over the place! My dad was in the Air Force, Special Operations so we moved around every other year until I was in middle school. I was in the Florida panhandle the longest, so I like to claim the Ft. Walton Beach/Destin area as my home. There is nothing like the Emerald Coast beaches with powder white sand!
I attended Florida State University (FSU) in Tallahassee, where I received my B.S. in Political Science and International Affairs, and my M.S. in International Affairs. With a focus on U.S. Intelligence throughout both degrees, I earned a certificate in U.S. Intelligence Studies and landed a prestigious internship with United States Southern Command (U.S. SOUTHCOM) in Miami, Florida, where I made some great connections (and ate amazing food).
What Do I Do in My Free Time?
I adopted a bichon-poodle puppy mix named Luca during the pandemic and love to spoil him in my free time by going to dog parks and dressing him up in his favorite footie pajamas.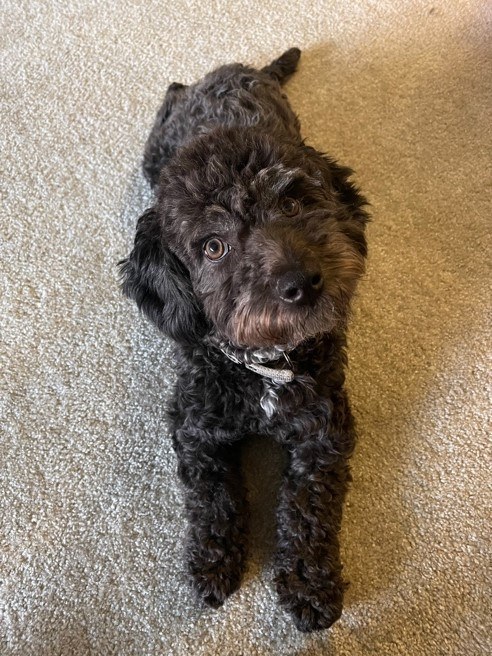 I enjoy going to museums and historical sites in the area and typically try out a new restaurant or bakery while I am exploring. I also have a huge sweet tooth and love to bake recipes passed down from the generations of Italian bakeries owned by my family in Naples, Italy and New York City.
The pandemic has made travel difficult but as soon as I am able I want to take a trip! So far, I have been to almost every U.S. state, Colombia, France, Italy, and Canada and am currently planning my next international vacation!
I also love doing anything creative and crafty like painting, embroidery, ceramics, DIY activities, graphic design, etc. I am always in the middle of a few projects which help me to relax.
You can also find Luca and I in northern Maryland, spending time with my mom, older sister, niece, and nephew, who we are lucky to have so close by!
What Three Words Would I use to Describe FMP?
Culture, Motivation, Productivity
When I started in 2019, I felt so welcomed by every FMPer and was encouraged to ask questions and jump in with suggestions. Everyone I met and worked with was empathetic to me being new and trying to catch up. The folks at FMP were so friendly and genuine when I joined and the same can be said today, even after our workforce has grown over the past couple of years! To me, this really shows how FMP has a unique and supportive culture and seeks like-minded people to join our teams.
Since we do have this strong culture, it continuously motivates me to help FMP succeed and put my best work forward every day, to support my fellow FMPers and our clients. I had never experienced being around such a consistently motivated and productive group of people whose drive is contagious. This characteristic of FMP's culture and people is two-pronged: it ensures high-quality results for our clients and creates a great workplace for ourselves.
If I could add a fourth word, it would be understanding. One of the things I have really appreciated is that every FMPer is so empathetic of the learning curve for projects. Whether it's asking for clarification on a project or taking a few hours off for personal reasons, we all understand that life happens, and we are all human and need support in both our personal and professional lives. FMP allows great flexibility to achieve this work-life balance and genuinely cares about you as a person.
What Keeps Me Excited to Come to Work Every Day?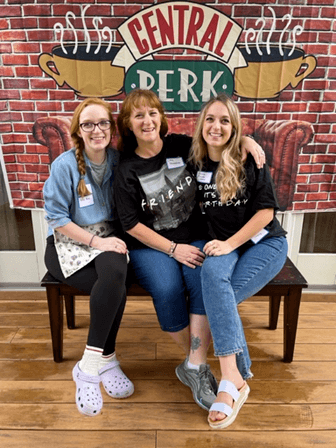 I love that my projects allow me to work on something different every day. The ambiguity that comes with a consulting role is a blessing for me because the work is never boring, and I thrive in an environment where I can multitask! As projects progress, there are always new tasks that emerge, and I appreciate that I have opportunities to influence everything from the deliverables to the outcome. I love helping to create an Agile environment, planning tasks, making suggestions, and setting directions with my clients, but I also enjoy a good pivot when we need to change course or reprioritize. I have learned so much, and the ambiguity keeps things interesting!
Outside of My Everyday Responsibilities, How Else Do I Spend My Time At FMP?
Outside of my regular responsibilities, I am involved in a lot of internal initiatives. I am a member of the Social Committee where I like to lead craft events and the annual Halloween Party. I am also a member of the Social Media Team, on which I now hold the position of Employee Spotlight Coordinator, and a member of the Community of Practice for Communications and Design. Additionally, I am a Change Champion for the new internal SharePoint site where I help staff navigate the new changes to our SharePoint collaboration and file sharing/storage.
Stay tuned for next week when I introduce my counterparts – the rest of the Employee Spotlight dream team!
---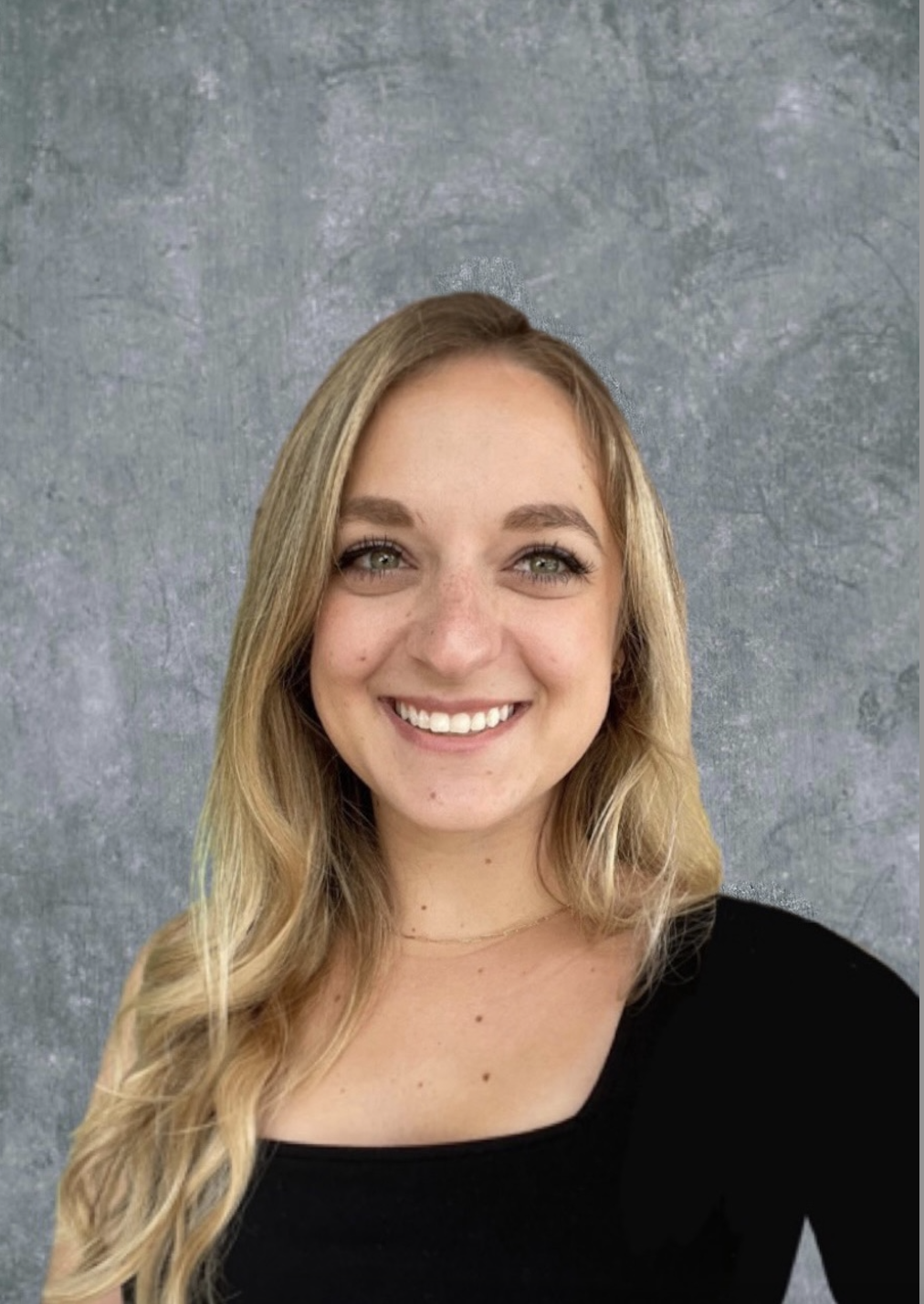 Dominique Rothrock joined FMP Consulting in May 2019 and is a Human Capital Consultant and a Certified Scrum Master (CSM). She attended Florida State University where she received her M.S. in International Affairs. She is part of the FMP Social Committee, Social Media Team and new FMP Community of Practice for Communications and Design. When she isn't providing creative solutions for her current change management or data transformation projects, Dominique enjoys embroidery, painting, all other crafts and DIY activities, and hanging out with her Bichpoo puppy, Luca.