Employee Spotlight: Kristina Wright
We're excited to feature Kristina Wright today, a Consultant at FMP who currently works with the US Forest Service and Natural Resources Conservation Service Massachusetts. Kristina is originally from Arkansas but moved to North Carolina when she was 11. She attended Denison University where she studied Anthropology, Sociology, and Psychology and then completed her master's in Industrial-Organizational Psychology at George Mason University. Keep reading to get to know Kristina!
What do most people not know about you?
During my junior year of college, I studied abroad in Copenhagen, Denmark. During my time there, one of the classes I took was "Vikings in History," and part of the curriculum was a trip to Iceland. While there, I ate a local delicacy: fermented shark meat. Although I appreciated the experience, I do not think I will indulge in that Icelandic treat again!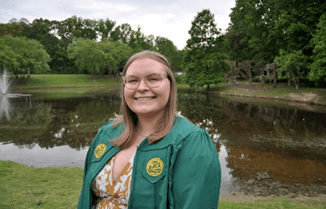 When you're not working, where can we find you?
When I am not working, I can usually be found spending time with my roommates. When we are hanging out, I am usually trying to find the best spot to order takeout from and a movie to go along with our order. If I am feeling more adventurous, you can find me exploring local coffee shops and farmers markets.
Share a fun life experience or story.
When I was 14 years old, my family took a summer trip to St. Thomas, Virgin Islands. During our time there, we went on a sailboat excursion that included snorkeling. While snorkeling, I saw something sticking out of the sand and, like any curious 14-year-old, I swam down to explore. Unfortunately, I did not find any treasure but instead pulled a spatula out of the floor of the ocean. I swam back up to show my family and, as it turns out, this was a spatula the captain of our sailboat had lost a few months ago!
What brought you to FMP?
For my master's degree, I attended George Mason University in the I-O program. While there, I attended a learning series in which alumni or local businesses come and speak to students about career and research opportunities. The speaker for this particular series was Sherean Miller. Sherean spoke about FMP and the opportunities and culture that FMP offers, and I was very interested in learning more. The type of work FMP does highlighted the areas of I-O that I found exciting, and I loved the emphasis on client work and the experiences she shared. I also loved that FMP was a women-owned business. After this learning series, I kept FMP in mind, and it was my first choice when applying to jobs after graduation.
What skills or competencies areas are you excited to expand upon at FMP?
I am excited to expand upon my skills in change management. I enjoy helping organizations plan and prepare for changes within their structure, cultures, or other avenues. During my time with FMP, I am looking forward to learning more about change management practices and ways to implement them in our work with clients.
What do you like the most about working at FMP?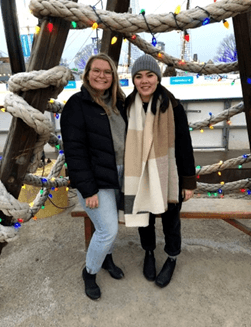 I love the collaborative learning environment that FMP offers. As a more junior consultant, I appreciate the value of collaborating on projects with others that have more experience in client-facing work than I do. These experiences allow me to learn and grow as a consultant while also getting to express my own ideas about approaches we may take with clients. FMP is an organization that offers an encouraging and supportive culture for its employees, and I love being able to be part of it every day.
---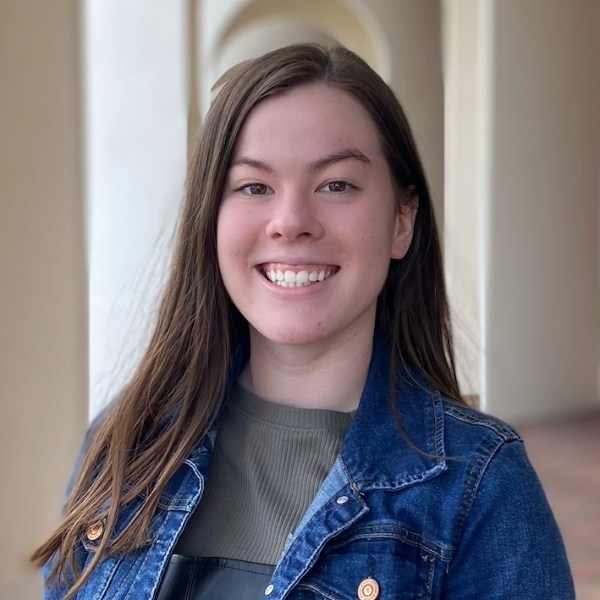 Zoe Nerantzis joined FMP as a Consultant in May 2021 and works with the National Science Foundation team by supporting NSF's learning and development branch. Zoe is from Rockville, Maryland and can generally be found reading fantasy novels, working out in her basement, or rooting for the Washington Football team.