Employee Spotlight: Zoe Nerantzis
Hello, everybody! I'm super excited to be joining the Employee Spotlight Team as a Co-Coordinator. Last Friday, we introduced Nique Rothrock and you'll soon meet our other Co-Coordinator, Jacob Deaton! I'll be using this edition of the Employee Spotlight as a chance to share a little bit about myself before we introduce you to the other members of our fantastic FMP family.
My Background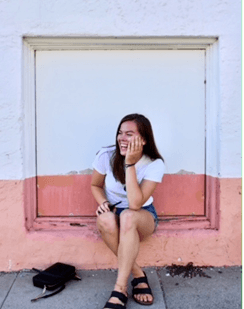 I am a DMV native – I've lived in Rockville, Maryland for the entirety of my life! I attended Christopher Newport University in Newport News, Virginia and received a BA in Psychology with a minor in Leadership Studies. During my time in undergrad, I realized that I was interested in applying what I was learning at the organizational level. I decided to pursue industrial-organizational (I-O) psychology and spent the summer of 2018 interning at FMP! After I graduated from college, I completed the I-O Psychology Master's program at George Mason University. During the program, I worked on the Enterprise Leadership Development Team at Lockheed Martin. When it came time to look for post-graduation employment, I was excited to hear that FMP was hiring. I had kept FMP in mind ever since my internship, and I'm so pleased that everything worked out the way it did!
What Do I Work on at FMP?
Since joining FMP in May 2021, I've been dedicated to supporting the Academy, which is the learning and development branch of the National Science Foundation. I provide administrative, logistical, and marketing support for the majority of the Academy's courses and programs, which involves tasks like scheduling courses, communicating with participants and vendors, managing course evaluations, and acting as a primary administrator within NSF's learning management system. I've really enjoyed meeting people across the foundation and getting to play a small role in the wonderful work that NSF does. A great perk of my job is that I get to sit in on lots of the Academy's courses and learn with everyone else.
In addition to my NSF project work, I am a member of FMP's Wellness Committee and am excited to be joining the Employee Spotlight team! I've also enjoyed my experience serving as an onboarding buddy for new employees and look forward to taking on that role again.
What Do I Like About FMP?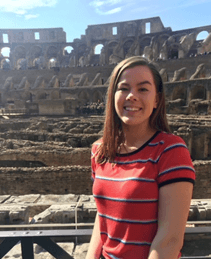 I think that FMP's focus on individual employees is really special. Everyone's personalities are allowed to shine, and we're encouraged to take charge of our own career development, and supported in doing so. I love that everyone roots for each other and takes pride in the success of the people around them.
With the current state of the world, it's also been great to work for an organization where the leadership is so transparent and communicative. Being up front about the knowns and unknowns helps to build trust with employees.
What's Something Most People Don't Know About Me?
I'm one-quarter Chinese, which is something that a lot of people don't know. I studied Chinese in high school and college, which was a really fun way to feel more connected to that part of my heritage. I'm also half Greek, which you may have been able to guess by looking at my name! My family loves roasting a lamb on a spit in our backyard every year for Greek Easter. Both my Greek side and my Chinese side are special parts of my identity, and I love any opportunity to explore them further. I have visited Greece, but would love to go back, and I hope I'll be able to someday make it to China.
Most people at work also don't know that I have Celiac Disease and have to eat gluten-free foods!
What Do I Do in My Free Time?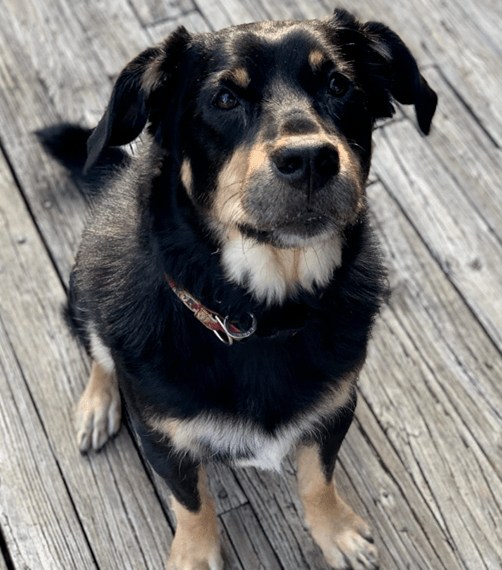 I'm a big reader of fiction, so a lot of my time in the evening and on weekends is spent trying to chip away at my ever-growing reading list! I love using the Goodreads app to track my reading as well as that of my friends, so please reach out if you're also on the app or have suggestions!
I love trying new gluten-free-friendly restaurants wherever I go. I can also be found working out in my basement, volunteering with the youth group at my church, and telling my dog, Edison, how cute he is.
---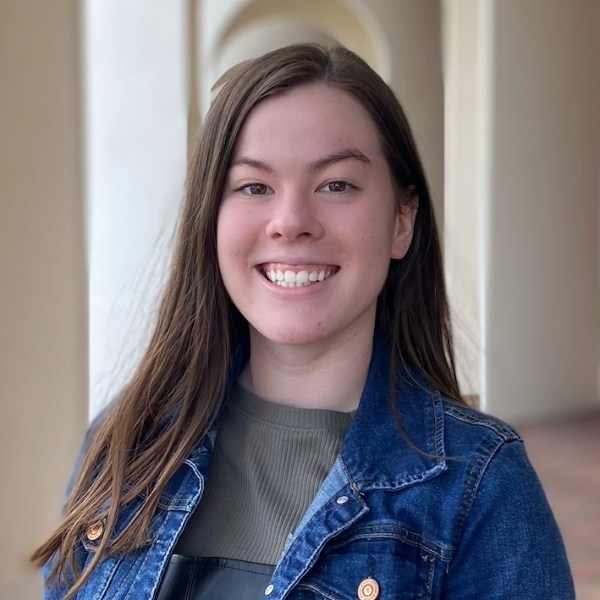 Zoe Nerantzis joined FMP as a Consultant in May 2020 and works with the National Science Foundation team by supporting NSF's learning and development branch. Zoe is from Rockville, Maryland and can generally be found reading fantasy novels, working out in her basement, or rooting for the Washington Football team.