FMP's 30th Anniversary: Interview with Mary Kilcarr
FMP has lots to celebrate in 2021 as we look back on 30 years of service. I sat down on a sunny, warm spring day with Mary Kilcarr, FMP's longest-tenured employee, as she recently marked the calendar for 25 years of service! Mary has played an instrumental role in FMP's development over these years and shared stories not only of her growth as a consultant and operations lead, but of FMP's growth as we adjusted to changes in industry, government administration, and the human capital landscape.
Tell me about how you found yourself at FMP.
I was an undergrad math major and worked in retail before getting my MBA. From there, I started my consulting career in a role that introduced me to human capital work. A government shut down under the Clinton Administration resulted in mass layoffs at that company, but I was fortunate to quickly transition into a management consulting position for FMP. That was 25 years ago! Tim Barnhart led all recruiting efforts and, at that time, there were no other hiring managers involved. There was, however, a writing assessment. I believe it was an introduction to a deliverable, so not all that different than what we ask for today.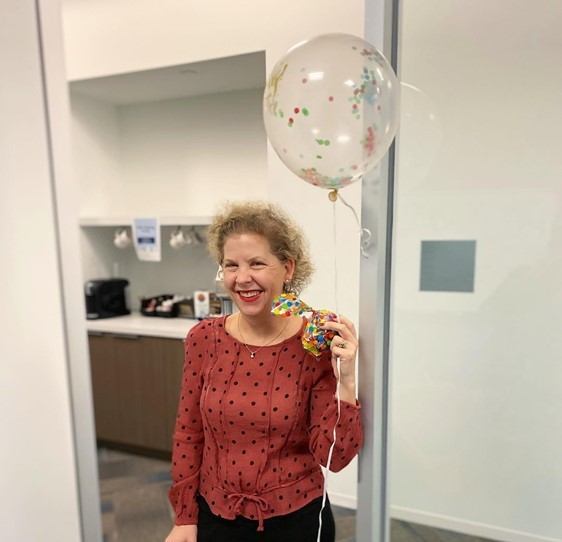 What sort of programs and clients did you work with in the early days of FMP?
When I was hired, FMP consisted of Tim Barnhart and just a few others. We all dove into the client work and touched a little bit of everything. At the time "management consulting" was a buzz word and human capital work was considered a part of that. I recall working on training programs, competency modeling, and even some traditional HR sort of projects. Tim had connections with federal agencies from his prior life, which helped to grow our business. One of my first clients was the FAA's Flight Standards Service and we were focused on training support. I also did a lot of work for NGA, which at the time was called the Defense Mapping Agency. What is interesting is that there was completely different security at these Agencies from today. You could literally walk right into their building for client meetings with or without escorts depending upon the agency. It was not until after 9/11 that the security process really began to be change for contractors.
Another interesting fact….A few years after I started, Tim established a partnership with the George Mason I/O program with the goal to hire interns and build our workforce. These I/O psychologists really helped to build out our human capital practice. Sherean Miller was our second intern! FMP didn't focus on titles and it was not until we were at about twenty employees that we started to instill a little more position structure.
How did you develop expertise in the operational side of FMP?
I think it was around 2003 when Tim asked if anyone would be interested in helping with internal operations at a staff meeting. We had grown significantly by then and were ready to establish some procedures. My family life had also grown significantly as well by that time. I had just had my third baby and the juggle of parenting and consulting was challenging. I was eager to help build out internal processes and I felt the work aligned well with my personality and skill sets.
One of the first things I did was set up direct deposit and establish a payroll process. I did a lot of recruitment and remember stacks and stacks of paper resumes and no automation to track them. I worked closely with the I/Os on board and we built out a competency-based selection system that is not that different from today. As FMP expanded, the operational responsibilities did as well and I loved wearing many hats.
What about FMP's office environments? They could not have all been as cool as 2900 South Quincy!
That's for sure! Our office space has changed a great deal. Our first office was a small, shared space in Fairfax. I can think of six moves until we landed in Shirlington. There was a lot of thought put into the Shirlington location and FMP really listened to its employees when they said they wanted a centrally located office within walking distance to a neighborhood with some stores and restaurants.
How has technology changed during your time with FMP?
This is an area where we have seen so much progress! When I started with FMP we shared one AOL dial-up account and had an answering machine serve as the office phone. We all used desktop computers and I still remember getting my first flip phone to use while visiting clients. We handled all of our own IT maintenance and troubleshooting. There was no Thinksocially help line. It was just us!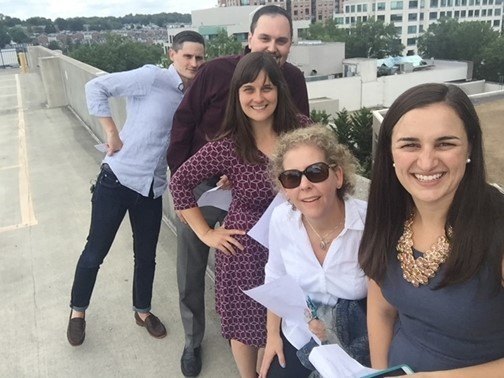 I do recall one effort that felt so technically progressive at the time. I needed to send out a survey to a huge number of grant recipients. I managed the giant printing process and mailed each survey out with an individualized code printed on each. Recipients were asked to complete and fill in their responses in a database that was organized by those codes. The whole thing still took weeks, but it was so much faster than chasing down the responders. It was certainly not Qualtrics, but it felt as if we were further ahead of the game than most.
How has FMP supported you over the past 25 years?
FMP has always been so supportive of my needs and those of my family. When our first daughter was born, I asked Tim if I could flex my schedule and I started working four days a week. By the time my second was born, Sherean stepped in to help with my projects (FMP always has supportive team players). Later on, Tim began offering short term disability to employees. This was very important since many of FMP's employees were starting to raise families. It kept us competitive and helped reinforce our supportive culture. Over the years, my schedule has adjusted and fluctuated to meet business needs and the juggles of parenting three children. Again, FMP seemed to be far ahead of its peers and still stands out today with its family-friendly culture.
What has stayed the same over your 25 years with FMP?
Our culture really has remained consistent. Erin, Carolyn, and Sherean have carried on and sharpened what Tim started and have helped to shape it with data and measured goals. We are still entrepreneurial, accountable, and flexible. We take our jobs seriously and produce top notch work. I think that the nature of our human capital work naturally lends to our environment as well. Our mission to help our clients also drives our internal culture. Our leaders have always been approachable, accessible, and are open to new ideas, such as work life balance. When they ask how I am doing and my family, they are genuinely interested.
Don't leave us yet, but what does life after FMP look like for you?
I know that in the coming years I will look to do something different, but I am not sure what that is yet! It will be nice to wake up without a schedule for the day and I look forward to spending more time with my family and enjoying more time at the beach. I may find something volunteer-focused or I may look into going back to school and finding something new to master. Of course, I will always be watching FMP and seeing where it goes and cheering FMP on.
---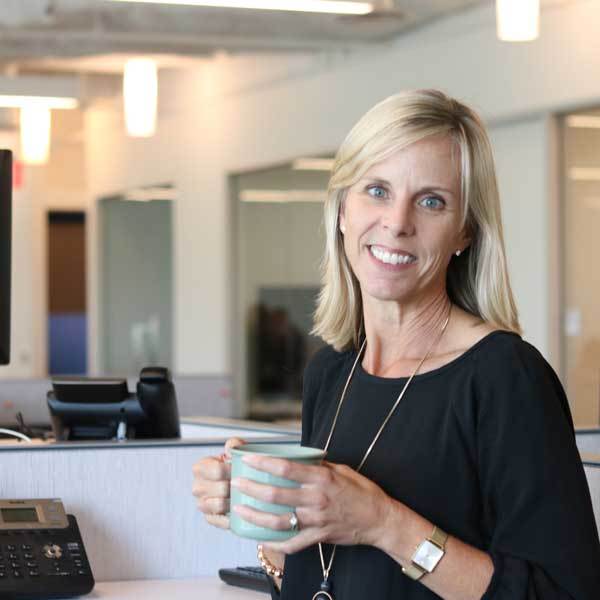 Wendy Joachim serves in the shared role of HR Lead as part of FMP's IOS Team with a strong focus on bringing in new talent to the FMP Team. Outside of work Wendy enjoys a good run, a vacation to a new spot, and is happiest cheering for her son and daughter on the field and on the courts.