FMP's Capabilities in Response to COVID-19
For nearly 30 years, FMP has been a trusted partner to the Federal Government and at the forefront of strategic transformation initiatives that help agencies become more responsive, efficient, and effective. During this time of unprecedented change due to the COVID-19 pandemic, we are ready and able to assist our nation's federal agencies in achieving effective team performance from anywhere, at any time, while maintaining continuity of mission-critical services. We are prepared to mobilize and train virtual workforces, transform organizational processes and programs to optimize virtual accessibility, and engage and support employees throughout this period of uncertainty and disruption.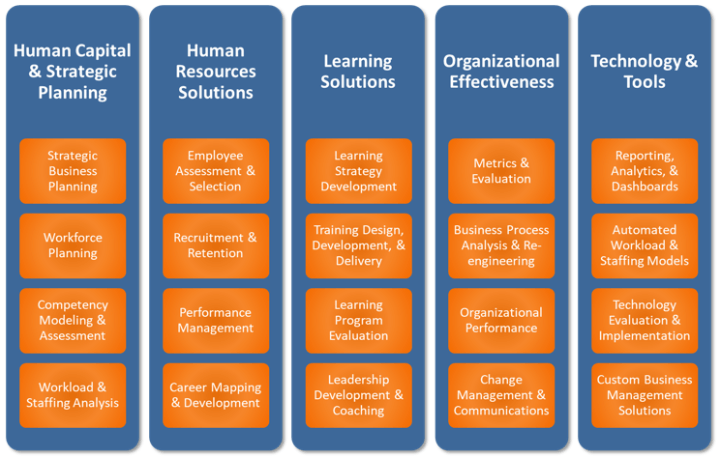 Mobilizing a Virtual Workforce
Training Design, Development, & Delivery
Bring your training offerings directly to your employees, no matter where they are. With FMP's comprehensive suite of Learning and Development capabilities and expertise in adult learning and instructional systems design, we can quickly convert your in-person trainings and learning events into engaging and interactive virtual experiences. We work one-on- one with our clients to train them on the use and application of virtual learning technologies to reach all types of learners.
Converting courseware for migrating existing classroom courses to new formats (e.g., virtual instructor-led, eLearning)
Developing course content for classroom or e-Learning modules
Designing, developing, and deploying multi-modal occupational curriculum plans
Training business professionals on the use and application of virtual learning technologies
Read more about FMP's experience in this area:
---
Engaging Employees & Maintaining Organizational Performance
Perhaps now more than ever, organizations are looking for ways to keep their remote workforce engaged and high- performing. Managing people and teams in virtual environments can be daunting; we work with our clients to embrace the flexibility of remote work arrangements, overcome the challenges they present, and help both managers and employees navigate the transition to a virtual world.
Engaging employees in a virtual world
Leading and managing virtual teams
Virtual hiring and onboarding
Managing performance in a virtual environment
Navigating conflict and team dynamics
Read more about FMP's experience in this area:
---
Technology Evaluation & Implementation
Right now, remote work capabilities are essential to continuing agency operations and delivering critical services to the public. We help our clients find solutions that balance best practices with practicality, and work together to implement high-impact, adaptable, user-friendly technology.
Designing, developing, implementing, and evaluating technology systems
Creating customized HR technology applications and software
Defining and analyzing requirements
Providing comprehensive program management support
Read more about FMP's experience in this area:
---
Transforming Organizations & Managing Change
Change Management & Communication
The COVID-19 pandemic is changing organizations in ways they couldn't have predicted. How organizations respond and usher their workforce through this period of unprecedented change will have lasting impact. As a trusted advisor and partner, FMP works closely with our clients to develop change management and communication strategies that are rooted in best practice and contain contingencies for dealing with shifting dynamics when consistency and clarity must prevail.
Creating strategic communications plans and tailored messaging
Conducting organizational current-state and readiness assessments
Identifying strengths, opportunities, challenges, and enablers of change
Aligning change management activities to organizational goals
Measuring the impact of change
Read more about FMP's experience in this area: