Keeping up with Learning Design: An Overview
Every month we dive into what we are all so passionate about here at FMP: human capital management. More specifically, we are going to focus on Learning & Development and the trends we are seeing in the field. It's to no surprise that the technology in this industry is growing at a rapid pace, and we are seeing tons of research about its benefits. However, as learning technology continues to develop, those who design learning programs must also adapt the way they think about creating learning experiences. They must keep in mind a few factors1 trending in the industry that greatly affect learning design:
The generation of the workplace is shifting to Millennials, and they desire to receive more training opportunities in non-traditional formats.
Work is becoming more collaborative stressing the importance of team-focused training experiences.
Learning is now needed on-the-job and just-in-time due to the nature of today's fast paced workplace.
Organizations want to ensure learning is transferred back to the job and want analytics behind the successes of these endeavors.
Learning is becoming culture-oriented, with an emphasis on "ecosystems" thinking, meaning that people, process, content, experience, measures, and analytics are aligned with business strategy and supported by technology.
As the target audience begins to shift towards millennials and Gen Z, it becomes vital to adapt learning to better suit time and attention constraints. Microlearning allows instructional designers to develop meaningful chunks of learning content, via different types of mediums, to deliver quick and digestible learning sessions. It is most common to create microlearning through video-based learning technologies, such as Vyond and Exaltive, but it can also come in the form of podcasts, blogs, etc. Typically, microlearning interactions will last between three and five minutes. This type of learning design fits well with the boost in mobile learning and chatbots. These two platforms are perfect way to deliver small chunks of content in a quick and accessible manner. The research Indicates that microlearning will continue to be a highly used method in learning design2.
The saying "one size fits all" is now becoming outdated in L&D. This is due to research, practice, and theories informing us that learners are not learning in a vacuum; rather, learning should be looked at from an individual perspective. It makes more sense to train those on what they need, rather than every concept they should ever know. The goal of adaptive and personalized learning design is to provide individuals with content and information that is customized to their contextual needs. Although these two practices overlap, the main difference is that adaptive learning uses AI technology to deliver in-the-moment solutions based the user data it is collecting.
Here are some common ways Adaptive and Personalized Learning can be used in L&D3:
Creating User Profiles that link to customized learning paths
Using branching scenarios in courses to fulfill specific needs
Administering assessments to inform machine learning recommendations
Utilizing reporting capabilities to provide individualized feedback and action plans
Providing personalized time management toolkits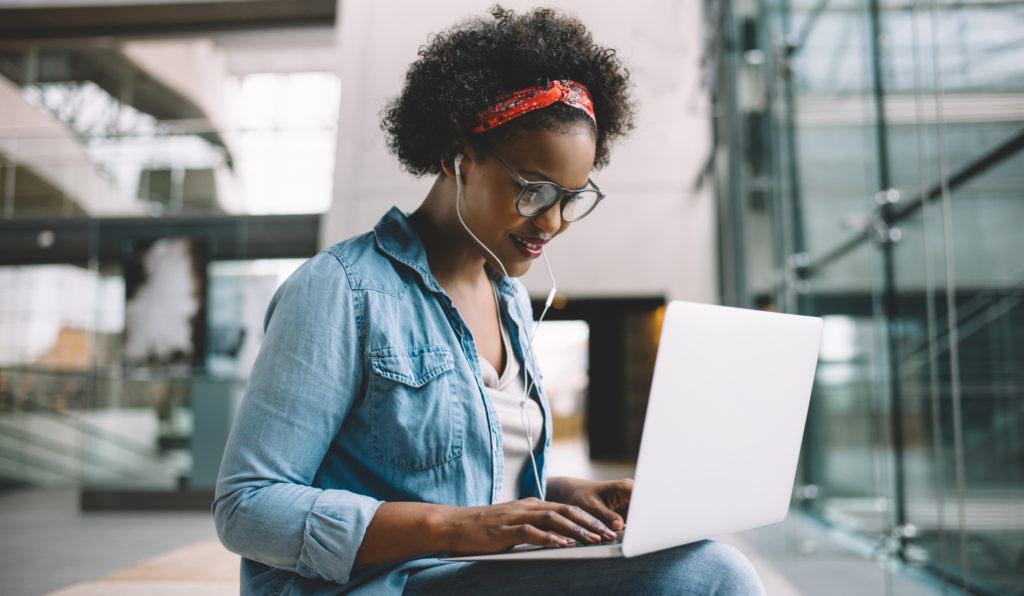 Less than half of employees are satisfied with the relevance of learning content provided by their organization2. Although this statistic may not be surprising, it certainly is an issue for most training departments. One trending solution to this problem is allowing students to control and share the content they want to see. With the development in technology, namely Learner Experience Platforms (LXPs), it is no longer difficult to provide and facilitate this type of learning experience. These new technologies have features that allow for social networking, content recommendations, and online collaboration. 34% of organizations are already investing in social learning tools2, and it is projected that peer-to-peer learning will continue to grow. Employees want to share knowledge with each other, and this is not only a great way to build team dynamics, but it will help create that "learning culture" so many organizations are striving towards.
Even if you don't own technology like LXPs, there are still cost-effective ways to implement this type of learning:
Virtual conferencing applications, such as Microsoft Teams and Adobe Connect
The "flipped classroom" which utilizes classroom time for discussion and collaborative learning, rather than lecturing
Virtual instructor led live streams with social components, such as chatrooms
Team-based activities and gamification
Communicating the use of free social learning platforms, such as blogging, YouTube, and LinkedIn
In order to develop state-of-the-art eLearning, it is vital to use instructional design models that have been proven to be effective. Looking at the history of instructional design, there are a few methods that have caught on more than others. As the technology that delivers eLearning changes, the design in which content is developed must also change.
ADDIE Model
The ADDIE model is a framework that has been used for years and was originally developed in 1975 for U.S. Army training purposes. ADDIE stands for: Analysis-Design-Development-Implementation-Evaluation. This model used to be considered linear, but now practitioners view it more as a dynamic process. Each of these steps informs how learning will be evaluated, which is a key ingredient to successful eLearning.
SAM Model
The SAM model was created as an alternative to the ADDIE model to provide more opportunity for collaboration, efficiency, and repetition. SAM stands for: Successive Approximation Model. There are three phases in SAM, and each phase is considered an iterative cycle, meaning the end product of each cycle should be closer to ideal than the last iteration. The three phases are preparation, iterative design, and iterative development. All three of these steps include collaboration from all parties to ensure feedback and evaluation is considered.
AGILE Model
Although the SAM model brings an agile perspective to instructional design, new models are applying direct principles from the tech industry's "agile project management." Agile has preferences for individuals and interactions over processes and tools, customer collaboration over contract negotiation, and responding to change over following a plan. In instructional design, AGILE stands for: Align, Get set, Iterate and Implement, Leverage, and Evaluate. Using this model, L&D departments are more likely to keep up with the rate of change at which learners need solutions.
Closing
There are so many trends sweeping the L&D industry, so to keep things easy, we recommend keeping the following quick tips in mind as you continue to develop improve your learning design.
Keep it short
Make it personal
Allow for connection
Build it quick
Which L&D strategies and instructional design methods does your organization use? Share your thoughts with us about Learning Design with us on Linkedin!
References