Lean into Green – Creating an Environmentally-Friendly Corporate Culture
April 22, 2019 in General
By Ashley Agerter-Raitor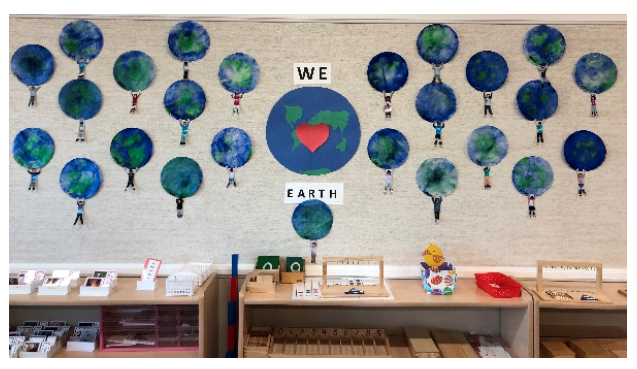 I received an email last week from my son's preschool teacher informing me that Max's classroom will be celebrating Earth Day starting on April 22ndand continuing the celebration throughout the week. The kids will have the opportunity to make fun, environmentally-conscious arts and crafts; sing songs about the Earth; enjoy a special Earth Day snack; and learn about ways they can reduce, reuse and recycle both at home and in school. They even get to bring home a plant of their own, which I'm equal parts excited and nervous about. (I'm no green thumb).
Like Max's school, most of us are probably already trying to do our part to go "green" whenever we can. This got me thinking….how do we translate green behaviors into the workplace? There are actually a lot of simple things companies can do. At FMP, we probably won't be decorating the walls with paper plate earths and singing "We've got the whole world in our hands," like Max's class is doing, but I'm very proud to be part of a company that works to create an environmentally-friendly corporate culture in a number of other ways. Jessica Milloy, FMP's Chief Operating Officer, recently articulated our sustainability philosophy as follows:
"At FMP, we try to take a common-sense, streamlined approach to organizational rules and policies. We have an employee handbook that outlines our policies related to critical legal and workforce management issues. As a government contractor, we also have to abide by and are governed by many of the Federal Acquisition Regulations. Beyond these written and formally documented policies, we have codified business practices that form the backbone of our company culture and influence our decisions and behavior on a daily basis. While we do not always have formal written policies captured in our employee handbook, we have time-tested practices that demonstrate our commitment to these areas. For us, doing the right thing for our employees, the environment, and our community is common sense and good business, meaning that we don't always have to write these simple values and beliefs down for them to be present and guiding within our company culture."
So, how does FMP put this philosophy into practice? For starters, we moved offices in the summer of 2016 and, as part of that search and relocation process, a key outcome was to find a more sustainably- and environmentally- friendly office and building space. Our building is LEED certifiedfor being environmentally-friendly, or a "green" building. The LEED certification broadly includes several categories, including- sustainable sites, water efficiency, energy & atmosphere, materials & resources, indoor environmental quality, and innovation. In addition to being LEED certified, our building is also Energy Star Rated, meaning it has the Environmental Protection Agency's (EPA's) ENERGY STAR certification for energy efficient buildings.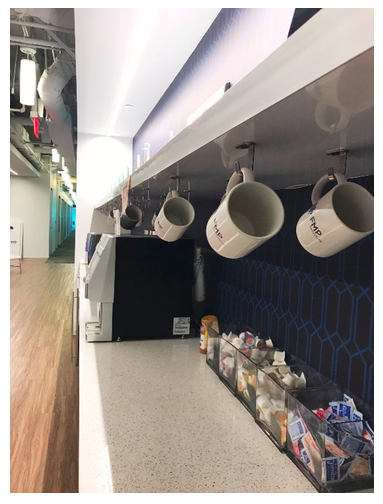 But, it's not just our building. Coffee is a big deal around here. Like, a really big deal. Just ask any FMP-er about the infamous "Cold Brew Stampede of 2018." While our previous, single pod system worked well for awhile, we took some time over the winter to research a variety of coffee vendors and systems, hoping to not only find a more cost-effective solution, but an environmentally-friendlier option as well. Based on this research, we recently partnered with a new vendor that offers a really innovative system that allows for individual drinks, is more environmentally-friendly than traditional pods, and provides an expanded range of beverages. So stop by for a latte if you're in the neighborhood! If coffee's not your thing, but you still need a caffeine fix, you can enjoy a Diet Coke or sparkling water from FMP's refrigerator. Just please make sure to place the empty can in one of the clearly labeled recycling bins, which are available in every workstation and in all of our common spaces.Beyond our beverage-related best practices, we encourage employees to be cognizant of their printing habits. Simple things like opting to print on both sides of the paper; printing two pages per sheet, if possible; and, using the custom print feature to select only the specific pages, ranges, or sections you need can make a big difference in the amount of paper we use. Bottom line – think before you print.
In addition to some of these more common sense strategies, FMP has begun more formally documenting some of our processes and standards as well as focusing on continually assessing and improving upon these practices. In fact, in conjunction with our CMMI certification (for more information on that process, click here), FMP pursued an ISO 14001 certification last fall. ISO stands for International Organization for Standardization. This organization is located in Geneva, Switzerland, and its job is to promote voluntary international standards. ISO 14001 is one standard among a series of environmental standards that specifically focus on requirements for an effective environmental management system (EMS). Every company (whether you're large or small, public or private, making cars or advising organizations on how to improve their "people processes") has some sort of impact on the environment. Therefore, it stands to reason that any number of companies may want to consider an ISO 14001 certification. It can take up to several months to receive an initial certification, and this process typically includes the following overarching steps:
Learn about the 14001 standard to determine if it makes sense for your company.
Research, interview, and select an experienced audit firm to partner with you during the assessment phase.
Perform an initial ISO 14001 review and gap analysis. While this step is optional, it can help save time and money during the formal assessment phase.
Conduct a formal assessment in partnership with your selected audit form.
Get certified! (Assuming Step 4 went well, of course).
Focus on continuous improvement – Your certification is valid for three years. ISO expects that during that time, you will be working as a company to continue reviewing and improving your environmental practices, and implementing practical changes whenever you can.
While this might seem like a fair amount of work, there are a number of benefits that likely make this process a worthwhile investment. According to iso.org, this certification helps companies:
Minimize their environmental footprint;
Develop and sustain operational improvements;
Ensure compliance with relevant environmental legislation;
Realize costsavings in waste, recycling and consumption; and,
Build a competitive advantage, since more and more companies are looking to partner with organizations that maintain sustainable business practices.
Even if an ISO 14001 isn't in the cards for your organization, there are a lot of things you can do to develop, implement, and maintain an environmentally-conscious corporate culture in 2019 and beyond. And, please look out for my May blog, tentatively titled: How to Tell Your 3-year-old You Accidentally Killed His Earth Day Plant: A Brief Lesson in Composting.
Happy Earth Day!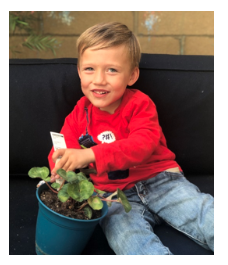 Sources:
Berkin, Laurie. (2017, April). Easy ways to "go green" at the office to celebrate Earth Day. Retrieved from: http://treezero.com/easy-ways-go-green-office-earth-day/
https://www.iso.org. (Retrieved April 18, 2019).
https://www.epa.gov/ems/frequent-questions-about-environmental-managment-systems. (Retrieved April 18, 2019).