Reflections from FMP's 2023 Summer Interns
This summer, FMP was thrilled to have two stellar individuals join us for internships: Julie Jasewicz and Andrew Kurowski! Internship programs offer so much value for both the organizations and individuals who partake in them. For organizations, interns bring fresh perspectives, which can translate into new ideas on strategy and operations. Internships also allow organizations to build relationships with individuals, and vice versa, opening the door for potential professional partnerships and opportunities in the future. On the other hand, the individual benefits of participating in an internship can look like many things – networking opportunities, hands-on experience, professional development, and a chance to figure out where interests and passions lie. But don't just take it from us, read on to learn from our awesome interns how their summers here at FMP have unfolded!
Tell Me About Yourself
Julie: Hello! My name is Julie Jasewicz (she/her) and I am a Human Capital Intern at FMP. I'm originally from Upstate, NY near the Adirondack Mountains. I completed my Bachelor of Science in Psychology at the University at Albany and am halfway through my Masters in Industrial/Organizational (I-O) Psychology at George Mason University. Outside of work I am a proud cat mom to my kitten Winter, and when I do have the time for hobbies (which is sparingly during grad school), I enjoy traveling, cooking, and taking up semi-useless hobbies like archery, sewing, or rollerblading.
Andrew: My name is Andrew Kurowski and this summer I worked as a Business Development and Marketing Intern with FMP. I grew up and continue to live in Fairfax, Virginia, not far from FMP's office. I am currently studying Accounting and Finance as an undergraduate in the Mendoza College of Business at Notre Dame. I enjoy reading and playing hockey, which I have continued to do with the club hockey team at Notre Dame. I thrive off the energy of others, so outside of work you can almost always find me surrounded by friends, whether I am working out, studying, or playing video games.
What brought you to FMP/what made you excited to accept an offer with FMP?
Julie: I first found out about FMP through George Mason's IO listserv. During the interviews, it was consistent across interviewers that the company culture and work/life balance were healthy and thriving and FMP walked the walk when it came to diversity. It also excited me that FMP had questions in the interviews around working styles. Usually, I have to awkwardly try to feel that out, so it was refreshing that FMP valued alignment as much as I do.
Andrew: I was excited to accept an offer with FMP because I knew that working at a firm with such a strong culture and willingness to accept and uplift all employees would be perfect for my first professional work experience. During my time at FMP, even these high expectations were shattered and looking back I am grateful for the opportunity to have worked alongside everyone at FMP.
What was the most impactful experience for you while interning at FMP?
Julie: Picking one singular moment is impossible, as there have been so many. One that was particularly memorable for me was being able to write a "History of Pride" blog during June. The blog team is incredibly talented and encouraging. It was inspiring to be able to speak honestly and openly about a topic that is so meaningful to me.
Andrew: I enjoyed seeing different internal Learning and Development materials I updated be used in different meetings. I found this particularly impactful because I could see the immediate effect my work making all internal materials 508 accessible was having on FMP.
What surprised you about working at FMP?
Julie: I ended up going into the office three to four days a week. When I started, I thought I'd go in one or two days and then work from home the rest, but I enjoyed the vibe of the office so much that I wanted to spend as much time there as I could. My previous position was fully remote, and to this day I have still never seen my past supervisor's face. Coming from that and post-COVID, being able to interact with coworkers in the office was very inviting.
Andrew: I was most surprised by the willingness of every colleague to answer questions and help with any task. Throughout my internship, I worked on numerous projects meaning I would work with two or three different colleagues every week. In every single interaction, I was met with genuine interest in my work and a willingness to help. At FMP there truly are no "bad questions" and I appreciated that.
What is one fun thing you did outside of FMP during your summer interning?
Julie: I took a lot of little trips into DC. Being from a rural town in NY and then Albany, which is also very tiny, it's been incredible being able to explore somewhere that is so lively. I did some day trips to Eastern Market with friends, took my family to the zoo, and went museum spelunking with my partner. Making the most of the area was the cherry on top to interning at FMP.
Andrew: While this is not happening during my internship, I am excited to visit Ireland for a week and a half later this summer. After my internship finishes in early August, my father and I are staying in four different towns along Ireland's northwest coast.
What area of work has been the primary focus of your FMP internship?
Julie: I had three primary projects during my time at FMP. I worked on DEIA strategic planning implementation, including developing training curriculum, for the U.S. Department of Agriculture (USDA) Forest Service. I also assisted with competency model development for the Federal Emergency Management Agency (FEMA), and I helped with notetaking for leadership interviews and focus groups for the National Library of Medicine (NLM) along with transition planning. This internship gave me an honest scope of what working as a Human Capital Consultant could be like and I was able to determine what areas I enjoy most.
Andrew: As a Business Development and Marketing Intern, I only worked internally for FMP. In this capacity, I took part in many projects. I worked primarily under the Internal Operations Strategy (IOS) group and helped with tasks such as invoicing, survey data analysis, and updating Learning and Development materials. I found this work to be fulfilling and it gave me insight into how businesses in the real world operate.
What advice would you give future students about how to make the most of their intern experience?
Julie: Take advantage of the on-boarding interviews. Talk to people early and often about yourself and your goals. Absorb as much information as you can; be a grateful sponge. FMP is special; you won't find the collaborative nature and open information sharing everywhere, so make the most of it and learn all you can.
Andrew: Go into the office as much as possible. By going to the office, I was able to form meaningful connections with so many colleagues that I otherwise would not have met. FMP's company culture is unique and going to the office will allow you to fully immerse yourself within that culture.
What are your thoughts on the internship experience? Share them with us on LinkedIn!
---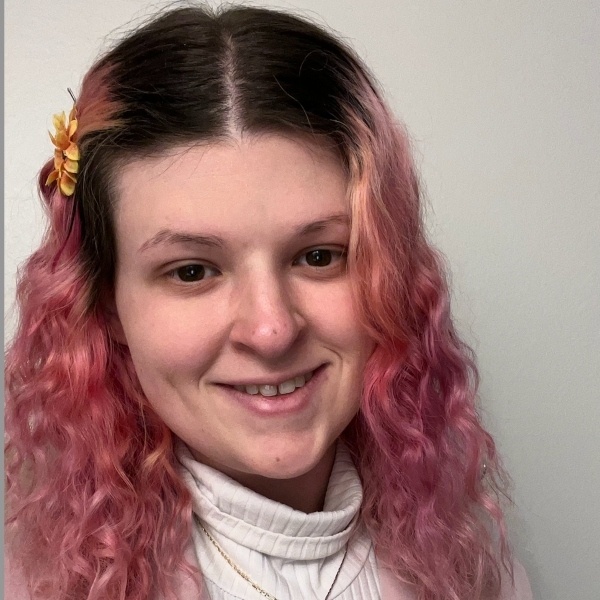 Julie Jasewicz joined FMP in May 2023 as a Human Capital Intern and works on a variety of projects ranging from competency modeling, DEIA training and implementation and transition planning. She is a current graduate student at George Mason University studying IO psychology and is originally from the Adirondack mountain region in New York. Julie is passionate about cooking, travel and is a loving cat mom to her kitten Winter.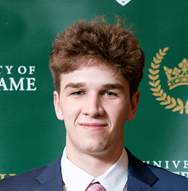 Andrew Kurowski joined FMP in May of 2023 as a Business Development and Marketing Intern and works on various projects for the FMP's internal operations team. He is a current undergraduate student at the University of Notre Dame studying Finance and Accounting. He grew up in Fairfax, Virginia and is passionate about ice hockey and traveling.