The FMP Children's Charity Challenge
In 2021, the FMP Charity Committee organized FMP's first Children's Charity Challenge. The idea was born from a desire to ensure that we were impacting the communities of all FMP employees, and not just those located near our home office in Arlington, VA. Additionally, after more than a year into the COVID-19 pandemic, our remote workforce had spread nationwide, and we wanted to capitalize on the opportunity to broaden FMP's support to communities and raise awareness for charities beyond the DMV! Thus, the FMP Charity Committee set out on a four-year campaign for the challenge.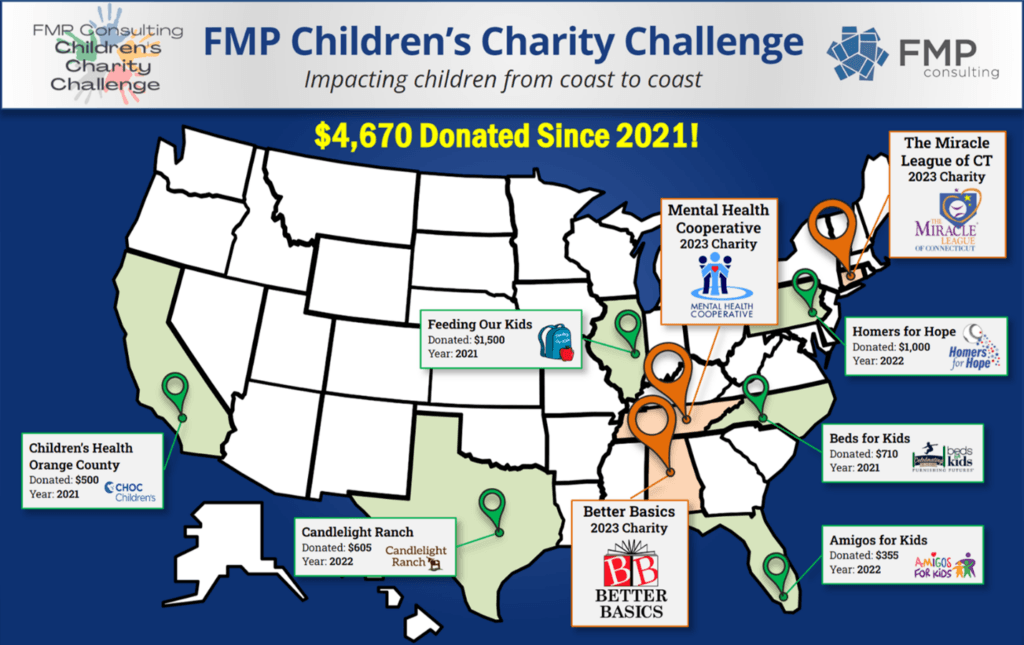 For each of the last two years, and now heading into our third year, our remote employees have helped us select three local children's charities that are near and dear to their hearts. FMP employees, families, and friends have donated a total of $3,320 and FMP has donated a total of $1,350 in matching funds since 2021. Charities helped to date include:
FMP's 2023 Children's Charity Challenge will benefit:
In 2024, the fourth and final year of our campaign, the Challenge will bring back from each of the previous years the winning charities for which we raised the most donations. These four charities will serve as our contenders in an FMP Children's Charity Challenge Showdown, where we will see how much more we can raise in donations!
We're thrilled to be kicking off the Challenge for a third year, and are hoping to be able to have a significant impact for this year's charities. If you'd like to help support this effort and these amazing charities, please visit The Children's Charity Challenge.
---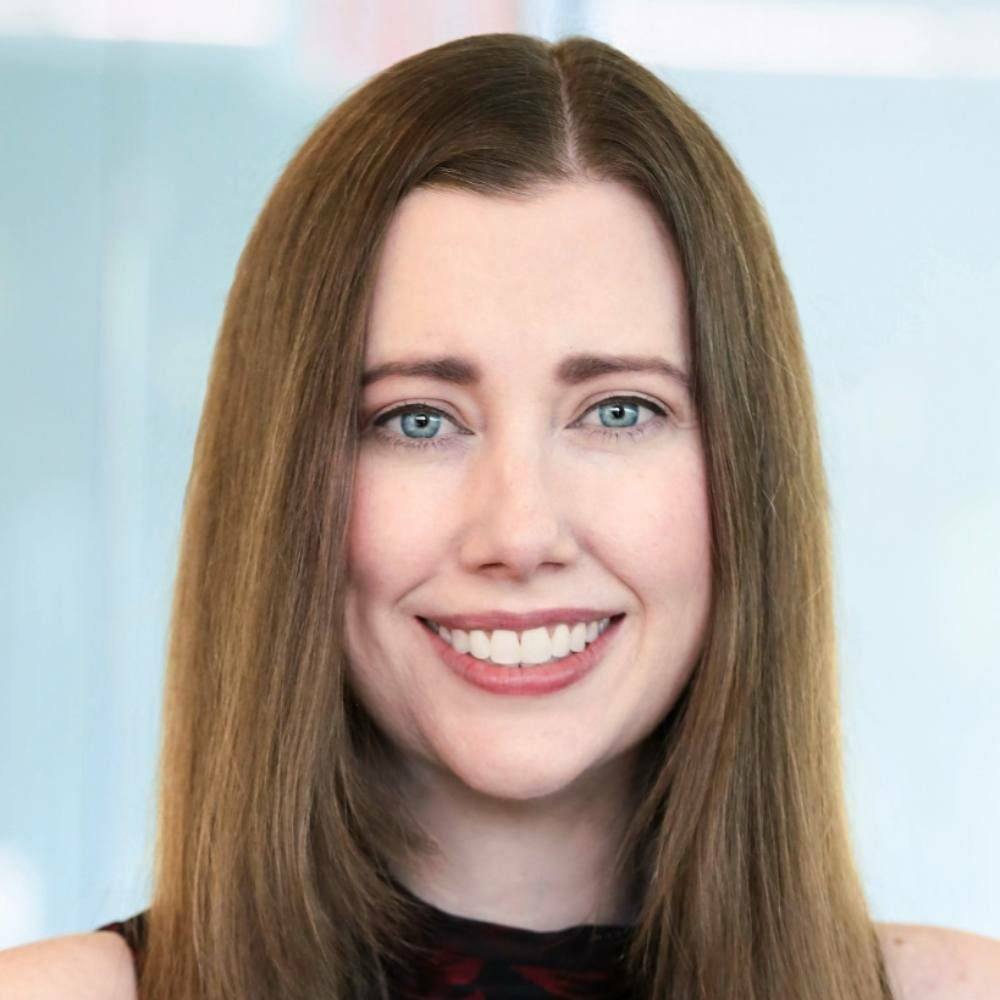 Amanda Palla joined FMP in June 2020 as a Managing Consultant who leads FMP's Learning and Development Center of Excellence. She has a passion for project management; accessibility; and teaching, coaching, and learning. Amanda enjoys reading, eating food she doesn't have to cook, and spending time with her husband and two kids.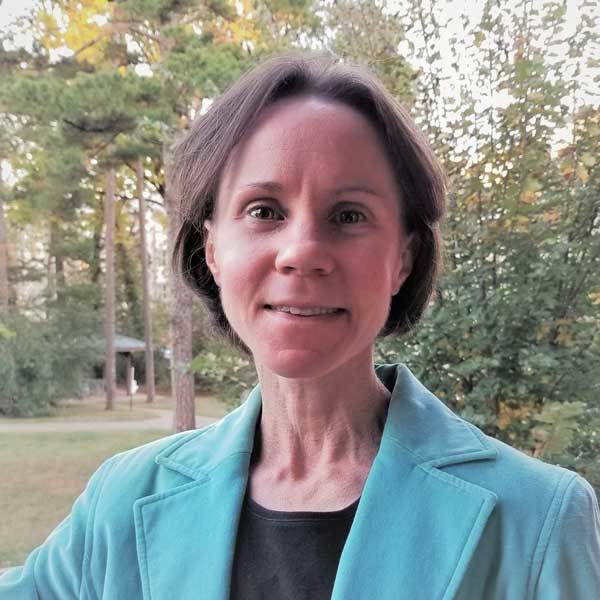 Kara Price is an Engagement Manager and has been with FMP for close to 13 years. Kara's work focuses on developing strategic partnerships with federal departments, agencies, and organizations to drive operational and business efficiency and effectiveness that help them accomplish their goals and mission. Prior to FMP, Kara was a secondary education teacher in North Carolina, where she taught high school chemistry and biology. Kara was born and raised in Pittsburgh, Pennsylvania, and when she isn't cheering on the Pittsburgh Steelers to victory, you will find her running or working out.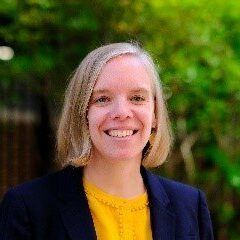 Meg Duffy is a Consultant and has been with FMP for almost 2 years. Meg's work focuses on developing resources and trainings to help support federal agencies in implementing a strong performance management culture. Prior to joining FMP, Meg spent many years in the education and non-profit sector developing and managing programs that worked directly with students and their communities. Although Meg currently lives in Washington, DC and takes advantage of all the things the city has to offer, she is often busy planning her next big trip to a fun new destination!