The Importance of Celebrating Company Anniversaries — Kicking Off FMP's 30th Birthday
As we begin the new year—especially this new year—we are looking forward to many things. A particularly exciting event here at FMP is our approaching 30th anniversary on March 4th. As the date nears, we're reflecting on the importance of celebrating an anniversary, and what all that entails. Anniversaries are more than opportunities to recognize significant milestones—if properly taken advantage of, they can provide a space for all employees to pause and reflect on their organization's journey to the present and recognize their role in it. In planning this year's festivities, we have identified four ways to seize the opportunity of celebrating your organization.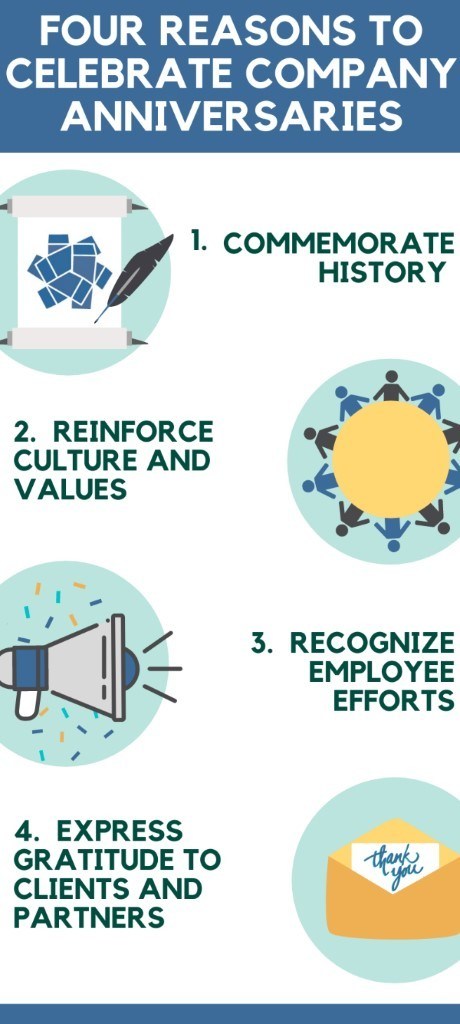 Commemorate History
Each year, organizations look back at different metrics from previous years to measure success and make decisions about what to focus on next. However, it's just as valuable to take the time to recall the meaningful history of your organization. Just like when we reflect on our personal lives during birthdays and anniversaries, encourage looking back on what has worked well for your organization (and what didn't), and incorporate those experiences and lessons learned into the plans for the future. Every organization evolves in a different way and celebrating milestones is a great way to reflect back on the moments that shaped it.
A lot has changed over the years at FMP; however, much has also stayed the same! FMP was founded in 1991 by Tim Barnhart, and when he sold FMP, the ownership transitioned to Erin Pitera, Sherean Miller, and Carolyn Kurowski in 2012. Erin, Sherean, and Carolyn had all been working at FMP for several years (Sherean started as an intern at FMP in 2001!) so not much changed at FMP – other than the status of becoming a woman-owned business.
FMP also hit some big milestones in 2016, when we legally changed our name from Federal Management Partners to FMP Consulting to better reflect the diversity of all of our federal and non-federal clients. That year, we also moved from an office that we kept outgrowing and reconfiguring, to a new open office space, which we got to design from scratch (and sorely miss, along with our snacks cupboards). Over the years, there have also been notable constants in FMP's history, including our core values and our commitment to staying true to our strong roots while regularly showcasing how we've grown and where we're headed.

Reinforce Culture and Values
FMP's mission and culture are regularly woven into all-staff meetings, discussions around our strategic plan, and our approach to the work we produce for our clients. However, we also recognize that our anniversary can serve as a platform on which we can make our core values and culture the stars of the show, as well as an occasion to reinforce them among our employees.
In addition to spotlighting values, you can use an anniversary as an opportunity to remind your employees that they are the vessels through which your company's values are realized. By intentionally using the event to highlight the relationship between the two, you can revitalize their connection. Ultimately, your organization's mission is carried out each day by every single employee and shedding light on this reality can inject renewed meaning into their work. At FMP, as we take this moment to rally our staff around our values, we hope newcomers and longstanding employees alike are inspired to reflect on why they feel excited to be a part of our team and how they play an integral role in executing our mission.
We'd be remiss not to mention that, in our new remote reality, it is more important than ever to foster a community through common values. In a time when we can so easily feel disconnected from one another, an anniversary presents an opportunity to not only celebrate workplace culture and values, but to share positive and joyful experiences and thereby strengthen a sense of camaraderie and togetherness.

Recognize Employee Efforts
In addition to reminding your employees that they are integral to your organization's values, it's important to also recognize them as the people who have made your success possible. After all, you wouldn't be where you are today without the hard working, dedicated, and innovative people who work for your organization. Recognizing employee efforts signals to them that they are valued members of the organization and that the work they do makes an impact. This acknowledgement, in turn, has the power to yield positive benefits to the organization such as increased morale, satisfaction, and loyalty.
There are a number of ways to recognize employees during an anniversary celebration. For instance, you can spotlight individuals or give them a special shoutout or kudos in the company newsletter or blog, hand out company swag, or host a party or event that brings everyone in the organization together, virtually or in-person. While we have had to think creatively about how to celebrate our 30th anniversary this year due to COVID-19, we are really looking forward to the day when we can all come together and celebrate this significant milestone in our company's history.

Express Gratitude to Clients and Partners
Anniversaries are also an opportunity to honor your customers, clients, and business partners, without whom this achievement might not have been possible. Start by reflecting on the relationships you've built, including the early partnerships that propelled your business forward, the longstanding partnerships that have evolved and strengthened over time, and the new partnerships that promise exciting opportunities for the future. When expressing your gratitude to your clients and partners, be sure to reaffirm that you are invested in their success and value your continued partnership with them.
You can show your appreciation for your clients and partners by sending them thank you cards that highlight what you have been able to accomplish together and how this has helped your organization achieve such a significant milestone. You can also feature/spotlight new or longstanding clients (with their permission) on your social media, company website, and/or in your anniversary communications.
As we celebrate and reflect on our 30th anniversary, we express our deepest gratitude to all of our clients, including our long-standing partner, the National Science Foundation (NSF), who we've worked with for more than 17 years, as well as the Consumer Financial Protection Bureau (CFPB), who we've worked with since their founding in 2010.
---
This year will be filled with opportunities for reflection, building connections, and celebrating successes – not to mention the fun activities and company swag that will get sprinkled in. Stay tuned next for next month's blog, which will take us back in time to the '90s – and for additional blogs throughout the year that will continue to celebrate FMP's 30th birthday!
---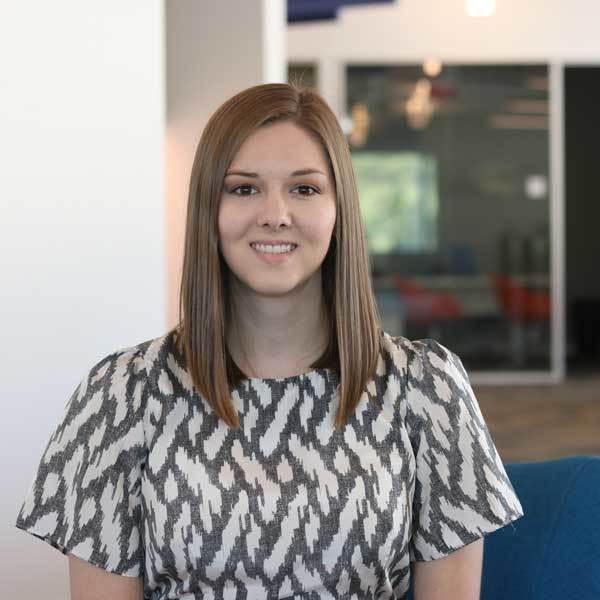 Christina Ashby-King is a Human Capital Consultant in the Learning and Development Center of Excellence at FMP. Christina is from Akron, Ohio and enjoys traveling, baking, and spending time with family and friends.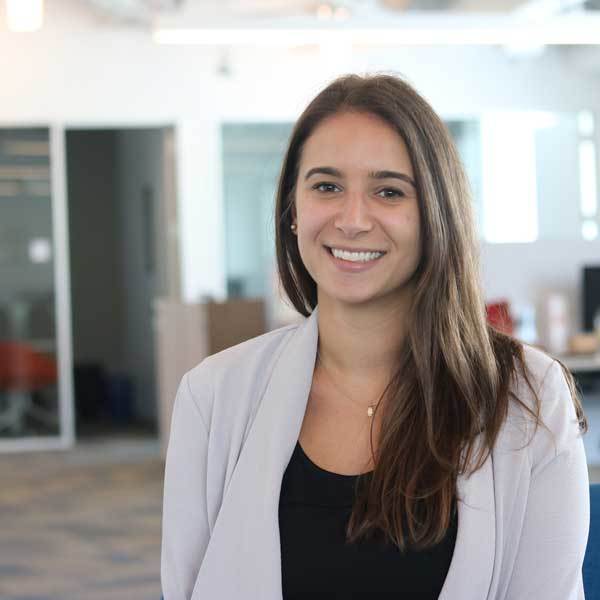 Shareen Marhoumy joined FMP in November 2018. She is a Consultant in the Learning and Development Center of Excellence (COE) and is the FMP Blog Editor. When Shareen isn't reviewing blogs, developing e-learning content, or supporting virtual instructor-led trainings (vILTs), you can find her birdwatching and kayaking around the DC metro area or trying new recipes in her kitchen.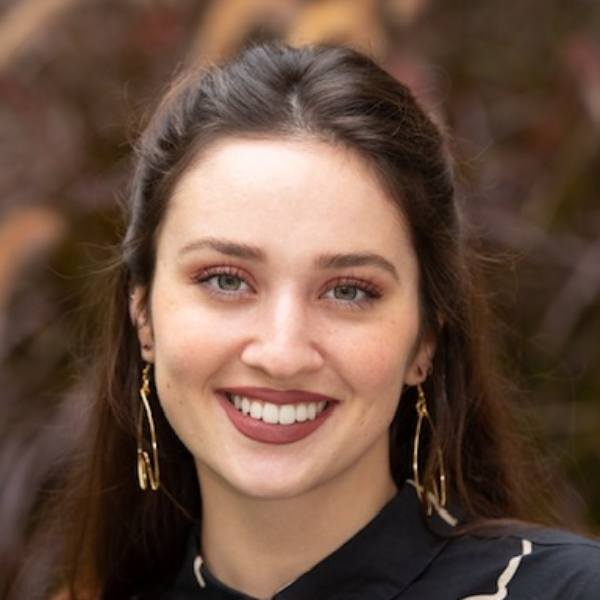 Emma Wright joined FMP in November 2020. She is an Analyst in the Learning and Development Center of Excellence and is the FMP Blog Coordinator. She hails from Alexandria, Virginia, and you can often find her crafting, out at a concert, or eating at her favorite DC restaurants.