The Tale of a Toaster: Lessons for Human Capital Consultants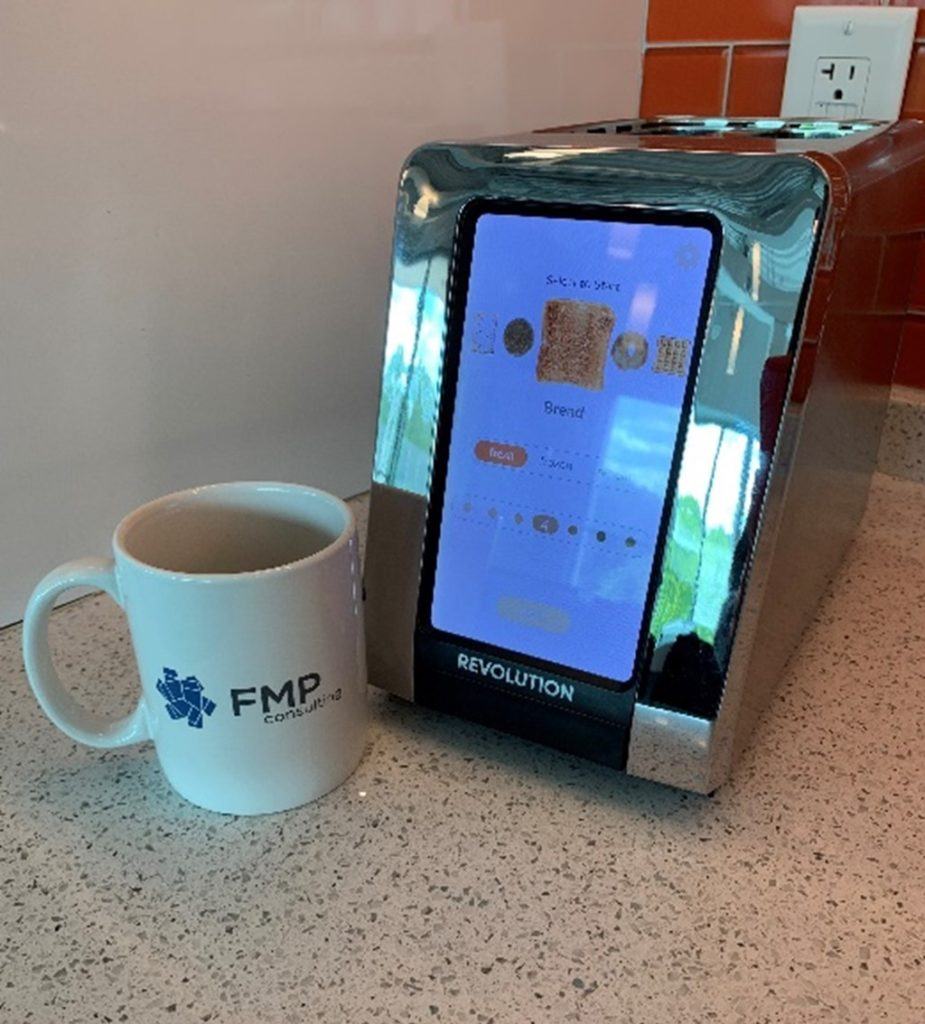 At FMP, one of the things that makes us stand out is our motivation to deliver quality products and ensure client satisfaction. A story that resonates with us is that of Tom Klaff, CEO and Founder of Revolution Cooking.
What do a toaster and a human capital consulting firm have in common? The aim of the Revolution Toaster is to take a product, like a toaster, that has been around forever and to revolutionize it to bring delight to consumers. At FMP, we aim to do just that; transform common products, services, and deliverables into unique, tailored products that bring delight to our clients.
The story of the founding and rise in popularity of the Revolution Toaster is one resonates with us, which definitely explains why we have had our own Revolution Toaster for a while now!
Read on to learn more about Tom, discover the reason why he created the Revolution Toaster, and gain advice on how you can revolutionize what you're passionate about to find success and delight others!
So, why did you decide to invent a toaster?
I've always loved to do the impossible. A toaster is an appliance that has been around for a long time and in the kitchens of almost every household. So, I sought out to invent a toaster that was different technologically and disrupt the market on what had always been available.
What makes the Revolution Toaster different from others?
I see the Revolution Toaster as a sort of "breakfast buddy". It's touchscreen interface, numerous toasting options, and the chime that sounds when your bread is ready are fun features and can bring joy to the mornings of those who use it. We have done research and found that around 80% of our customers did not need a toaster when they bought our product, which shows that this is a product that they are buying out of want, not need.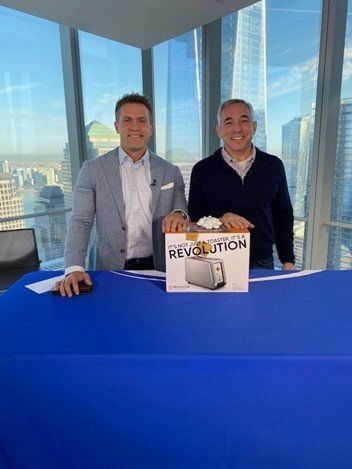 Your company has grown significantly since its founding. What do you credit this to?
As I said previously, the Revolution Toaster is a product that is fun. Many of our customers buy our toaster, enjoy it, and then end up getting one for family or friends as a gift.
Because our product is so unique, we have also gained momentum on social media and through word of mouth. We have gone viral a few times from celebrities using our toaster on platforms such as TikTok. Just recently, we gained major momentum when a blog was posted that listed the Revolution Toaster was gifted to Trevor Lawrence, the projected first round draft pick of the NFL draft.
How have you capitalized on these different events to continue to grow your brand?
Within a few days of the blog post about Trevor Lawrence, I had heard that Good Morning Football was discussing the Revolution Toaster on their show. I decided to reach out to the NFL through a mutual contact and was invited to be the first guest to appear on set since the beginning of the COVID-19 pandemic. Not wanting to miss this opportunity, I quickly boarded Amtrak up to New York to be on the show.
Since then, publicity for the Revolution Toaster has continued to grow, and the team has also worked with The Jacksonville Jaguars, the team where Trevor Lawrence was drafted, to coordinate some advertising and donation initiatives to a charity of his choice.
Since then, we have been invited to other network TV shows, including the Kelly Clarkson show, to speak about the Revolution Toaster.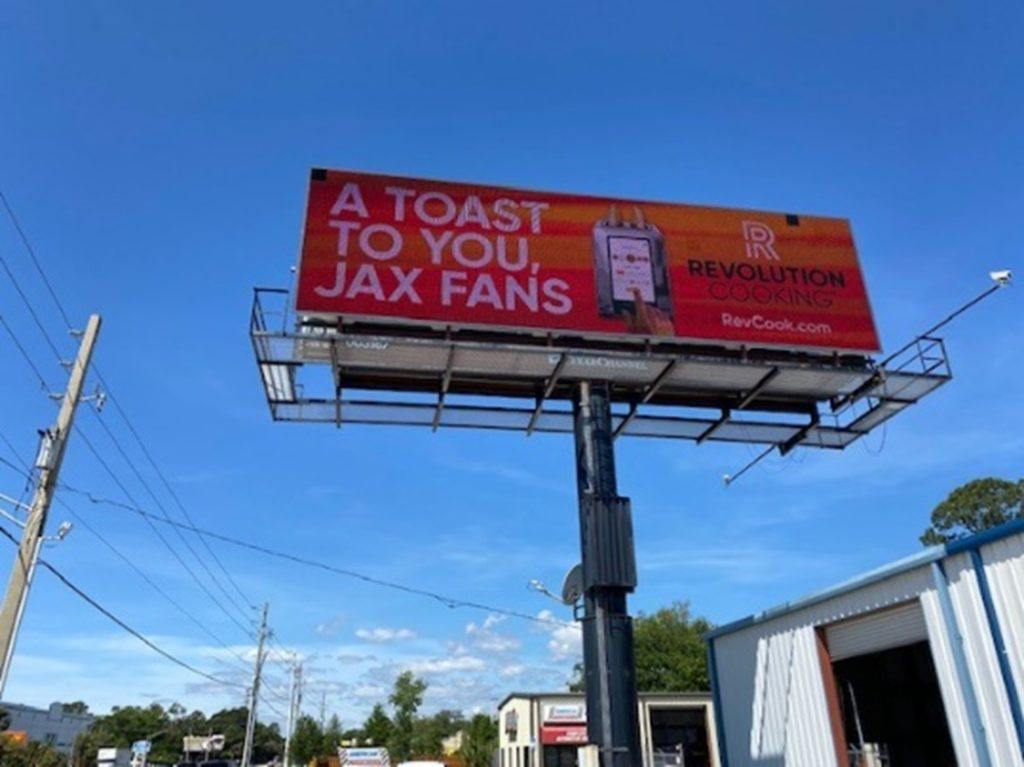 What advice do you have for others who are interested in creating a new customer product or client solution?
I would say that anything is possible, but that you just have to go for it. It is also important to never be held back by any self-imposed obstacles on yourself and to continue to push forward with your passions. While you do not know where things will lead you before you start them, you will never know if you do not try.
What's next for you and Revolution Cooking?
I am always looking out for new ways to revolutionize the market and innovate new technologies. Ideally, I would see our product becoming the one stop shop for a singular kitchen appliance and essentially eliminating the need for any other singular appliance you may use.
Are you interested in Tom, his story, and the Revolution Toaster? You can head to his website at www.revcook.com to learn more!
---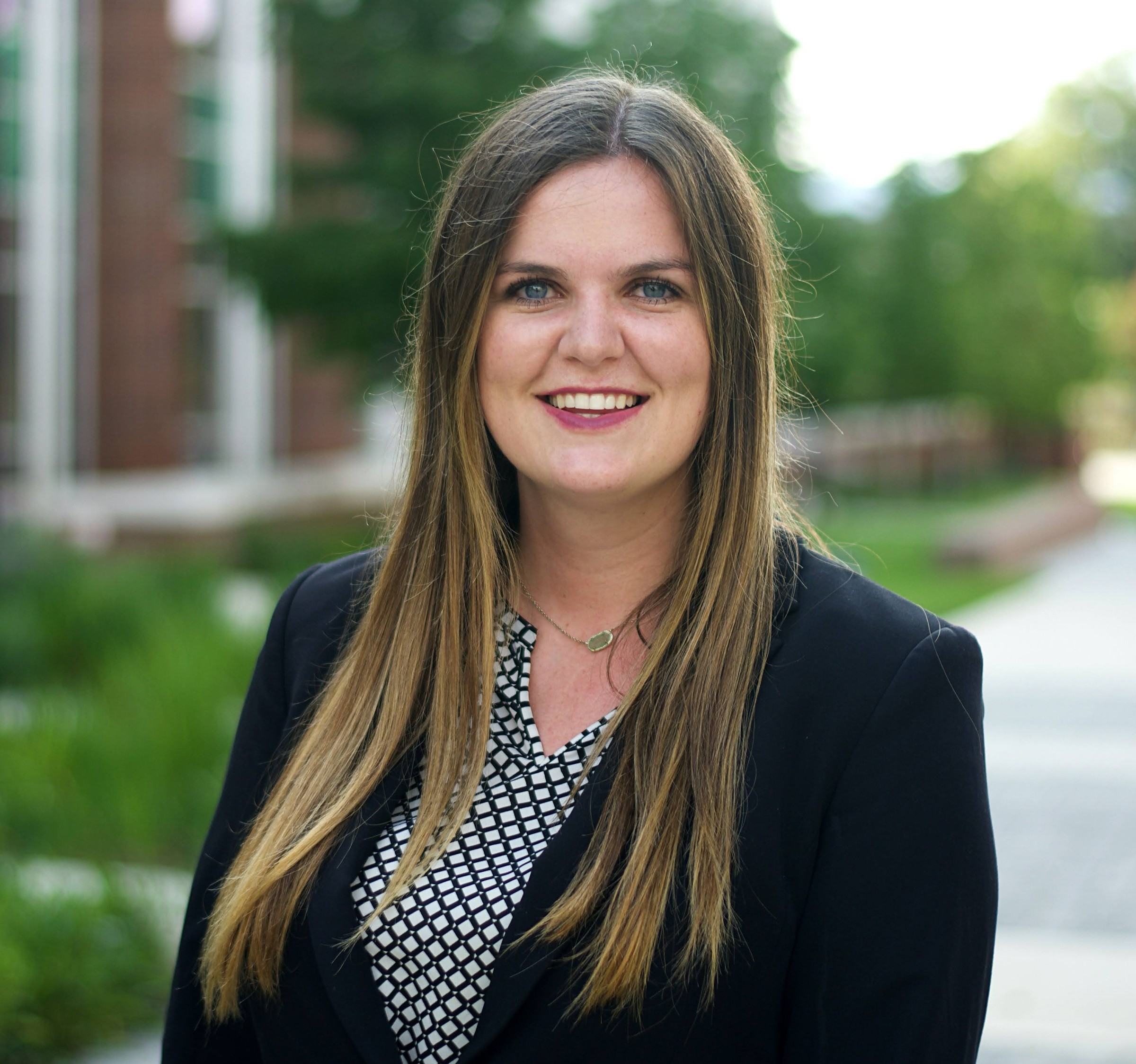 Jessica Freim is a Human Capital Consultant, and joined FMP in May 2020 as a Human Capital Intern with the AT&T COE working on organizational development and change management initiatives. Recently, she earned her M.S. in Industrial-Organizational Psychology from the University of Tennessee at Chattanooga and enjoys living in an area with so many beautiful places to hike nearby. When she is not working or studying, Jessica enjoys cooking, exercising, and cheering on University of Alabama sports teams.