Virtual Work is Here to Stay! Five Tips for Successfully Leading & Managing Virtual Teams
We are almost a full year into a global pandemic that has completely changed the way we do business. It has forced companies and leaders, sometimes with no prior virtual experience, to transition to 100% remote work. But after months of feeling unprepared and lots of trial and error, most organizations have figured it out. They have found their groove in our new reality. They have found what works and what they need to do in order to be successful in a virtual environment.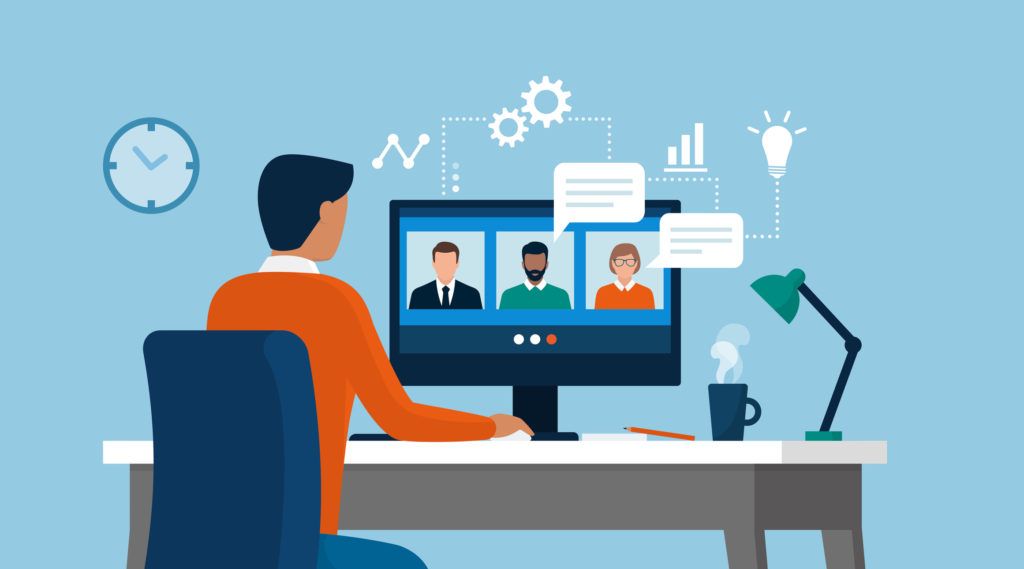 This is good news because based on the way things seem to be going, it looks like virtual work is here to stay. Maybe not 100% post pandemic, but organizations are starting to seriously consider what the traditional office setting will look like once life returns to normal. Many organizations (e.g., Amazon, Capital One, Microsoft) who transitioned to fully remote work arrangements at the beginning of the pandemic have announced their intent to expand their work-from-home programs. Additionally, a recent Gartner analysis shows that '48% of employees will likely work remotely at least part of the time post pandemic'[1].
At FMP, working remotely and teleworking are part of our culture. They were well-established prior to the pandemic, making our transition to a 100% remote workforce pretty seamless. Yet, through our transition and helping our clients navigate the transition of their core services, programs, and teams, we have learned a lot. We have been able to refine and enhance our own processes for remote work and leading and managing virtual teams, as well as provide our clients with proven expertise and strategies. My co-worker, Catherine Neale, touched on some of these strategies in her blog Remote, But Not Isolated: Developing And Leading Virtual Teams back in May. I'm going to continue this discussion and dive into them a bit more from a tactical perspective. Here are 5 practical tips and strategies to consider when leading and managing virtual teams.
Set Expectations & Clarify Tasks – Setting clear expectations for the team and clarifying the tasks specific to each team member is key. When team members are working in a remote environment, they don't always have a clear line of sight into what everyone else is working on. Defined roles and responsibilities can serve as a roadmap for virtual teams and foster accountability among team members. Make sure team members have a clear sense of their duties and how they relate to the work being performed by others. It is important for team members to know who's on first, who will do what when, and how everyone's tasks fit into the bigger picture. This helps keep team members focused and enables them to see the connection between their day-to-day work, as well as the team's/organization's goals and priorities. One way to track accountability and progress in a remote environment is through a virtual deliverables dashboard[2], which can provide the team visibility into the schedule, completion of milestones, and owners of upcoming tasks and deliverables.
Establish Communication Standards & Processes – Communication is one of the most critical components for team cohesion and effectiveness. Issues related to communication are one of the biggest, if not the biggest, challenges encountered by remote teams, making it even more important when team members are not physically in the same location. Clear, consistent, and on-going communication is essential in a virtual environment. Team members must be intentional and make the extra effort to communicate effectively. Working with the team to identify virtual communication preferences and processes can go a long way in helping to prevent communication challenges. Consider the following questions as part of this discussion:

Which methods of communication will the team use and in which circumstances?

How will team members communicate during meetings?

How will team members provide updates on progress (e.g., daily standups, weekly check-ins)?

How should concerns and issues be raised?

How often should the full team connect?

When is email sufficient vs. picking up the phone vs. chat or text?
These preferences and processes can be documented in a team communication charter2, ensuring everyone is on the same page. A communication charter can also be a great resource when onboarding new team members. For additional communication tips, check out Scott Waymouth's recent blog post on effective virtual communication.
Ensure Manager Availability & Accessibility – For some team members, virtual work can feel very isolating, making manager availability and accessibility key. Make sure all team members know how to get in touch with you in order to get what they need (e.g., to receive feedback on a work product, to get a question answered, to get input to resolve an issue, or just to catch-up). Consider having a virtual open door policy[3] and setting aside a dedicated block of time each week for team member "pop-ins". This not only provides an informal and approachable way for team members to ask questions, provide feedback, and raise concerns, but also reiterates that you are available and here to support them in any way you can. In addition to a virtual open door policy, go above and beyond to make sure you are consistently available across multiple virtual communication channels. Some team members prefer to pick up the phone, while others prefer to send a quick email. Make sure they have options and are able to use the method with which they are most comfortable. Lastly, continue to conduct one-on-one check-ins with team members so you can check in on progress and workload, provide guidance and advice, and remain connected.
Invest in the Right Technology – Virtual work arrangements increase a team's reliance on technology to communicate, complete their day-to-day tasks, and be productive contributors. When working remotely, there is nothing more frustrating than technology that doesn't work, that complicates simple, routine tasks, or that consistently requires troubleshooting. Investing in accessible and reliable technology is key to the team's sanity and effectiveness. Start by identifying the organization's needs and what you need the technology to be able to do (e.g., provide the ability to host meetings, share and store files, collaborate on documents, communicate via phone and/or chat). Keep these requirements in mind when making decisions to ensure the selected technology is aligned with them. Often times organizations find that they don't need the latest and greatest tools with all the bells and whistles, but rather the ones with particular features that address their needs. Once technology is selected and implemented, take the time to ensure the entire team knows how to access it and use it. Make sure to provide comprehensive training to new team members, just-in-time resources to serve as a refresher, as well as a point of contact dedicated to helping the team troubleshoot complex technical issues.
Create Ways for Team Members to Interact and Build Relationships – One of the hardest things to replicate in a virtual setting is the informal interactions and face-to-face opportunities to develop and build relationships that occur so easily and naturally in a traditional office environment.Find ways for team members, especially new ones, to get to know each other and maintain personal connections. This not only positively contributes to team member engagement but their general well-being, which is very much needed right now. Consider establishing a "virtual water cooler" (e.g., a meeting space in Microsoft Teams or Zoom) where team members can pop by and say "hi", catch up on the weekend, or enjoy a quick lunch together and/or a virtual team notice board3 where members can share news, updates, and accomplishments as well as celebrate successes and personal milestones. These small gestures can prevent the team from getting bogged down in the monotony of day-to-day tasks and ensure trust and cohesion remain intact.
Implementing these practices and strategies can help leaders and managers ensure their virtual team members feel supported, cared for, and valued and ultimately lead to more engaged, productive, and successful teams.
What best practices and strategies are you using with your virtual teams? How are you supporting virtual team members and helping them be successful? Share your thoughts with us on LinkedIn!
---
References:
[1] Carl, Patricia. "4 Ways to Make Talent Management Work in a Virtual World". Associate for Talent Development. 20 July 2020, https://www.td.org/insights/4-ways-to-make-talent-management-work-in-a-virtual-world.
[2] Watkins, Michael D. "Making Virtual Teams Work: Ten Basic Principles". Harvard Business Review. 27 June 2013, https://hbr.org/2013/06/making-virtual-teams-work-ten.
[3] "Managing Virtual Teams: Team Working That Overcomes Time and Location". MindTools. Accessed 23 November 2020, https://www.mindtools.com/pages/article/newLDR_78.htm.
---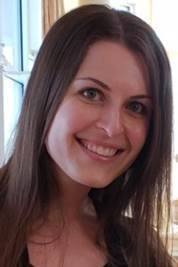 Jessica McCrerey is an Engagement Manager in the Learning and Development Center of Excellence at FMP. Jessica is from Mechanicsburg, Pennsylvania and enjoys working out, cooking, and spending time with family and friends.