Wait! Don't Cancel Your Internship – Just Make It Virtual!
When COVID-19 upended life in early 2020, many companies made the difficult decision to close down offices and cancel their summer internships. While this was a challenging time full of adjustments, canceling internships negatively impacted both sides of the relationship- first by depriving students of the opportunity to gain real-world experience and build valuable connections in their professional network and, second, by depriving the company with a pipeline of new talent. However, with a little extra time and effort, it is possible to continue to offer these valuable internship opportunities- virtually, of course! We transitioned our internships into the virtual environment (as with everything else in 2020!) and have some insight to offer from our experience and that of our interns (see our next blog, written by our summer interns!).
Benefits for Employers
First, let's talk about the benefits, because they definitely are worth the extra work. Here are several reasons why converting to remote internships is worthwhile-
Wider Candidate Pool. For one, it widens the candidate pool[1], opening doors to candidates who may not have otherwise considered relocating out of state, let alone across the country.
Increase Diversity. A wider candidate pool could also lead to an increase in intern diversity, which enhances the workplace with different experiences and backgrounds, resulting in more creative ideas.
Flexible Work Schedule. A virtual internship offers the benefits of teleworking and a flexible work schedule[2]. Providing interns the flexibility to create their own schedule could boost productivity and employee engagement.
Commitment to Adaptability. By putting in the effort to hold a virtual internship, it demonstrates that these companies are adaptable to change and are committed to providing interns with an enriching work experience.
Benefits for Interns
Benefits abound on both sides- while virtual internships offer numerous advantages for companies, interns benefit from them as well-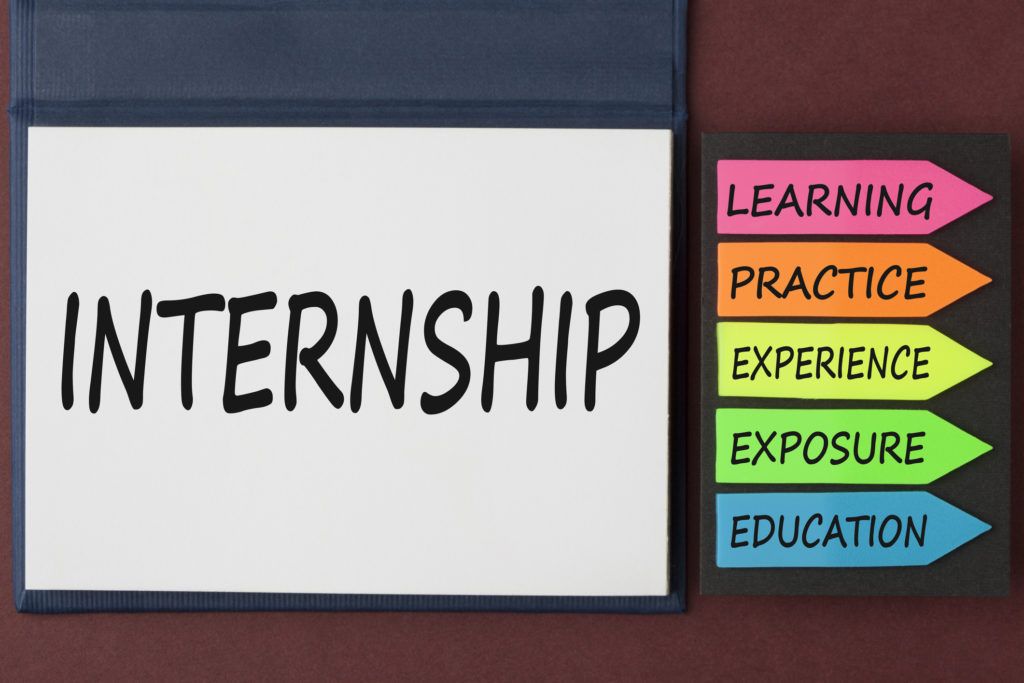 Flexibility. Having the ability to essentially work from anywhere with an internet connection allows interns (and all employees) the flexibility to navigate changing circumstances, such as when schools or campuses close and living situations need to adjust accordingly. When work can be accomplished from anywhere, it doesn't matter if your intern is living on campus, near your company, or at home with their parents. Which makes you wonder, are they actually working from the beach or is that a Zoom background?
Greater Autonomy. The ability to telework and create a flexible work schedule allows interns to learn how to effectively manage their own time, with greater independence. This is an incredibly job-relevant skill and one that more companies and employees have come to appreciate, as employees and interns get more comfortable with completing tasks at a time that is most convenient for them, often resulting in higher quality work.
Saves Time. By eliminating the daily commute, not only will interns have more time in their day, it will also reduce the stress of commuting, which promotes wellness and work-life balance. With those hours back, more time can be spent partaking in training opportunities and growing their knowledge and skills. Not to mention, working remotely is incredibly valuable for students as they juggle the internship on top of classes and extracurricular activities.
Accessibility. With the rise of technological innovations, remote communication can be just as efficient, if not better, than face-to-face communication. Video calls, instant messaging, and emails provide many avenues to contact their supervisors and peers. With that said, it is important to establish guidelines to utilize these communication channels effectively.
Virtual Internship Best Practices
So, beyond the benefits, what are some considerations for a virtual internship? For the interns, this may be their first work experience. Providing guidance and resources on working remotely is crucial.
Communicate, Communicate, Communicate. Especially in a virtual environment, communication is key to a shared understanding of expectations, goals, and work styles. We dive into some more specific tips for remote communication in our recent blog, Effective Communication with Remote Teams During COVID-19, by Scott Waymouth.
Regular Check-Ins. Routine meetings with supervisors and project managers create a scheduled time for interns to ask questions and ensure that they have the adequate resources and training to be successful in their roles.
Build a Community. It is important to integrate and immerse students into the company culture, from onboarding with fellow interns to meeting their teams, to make them feel welcomed and part of the organization. 2 For instance, supervisors and project managers could plan fun virtual activities for them, such as social mixers, where they can build relationships with their colleagues. Offering opportunities to connect with others can enhance a sense of community and help them get to know one another on a personal level.
FMP had three wonderful interns join us this past summer. Stay tuned for the next blog post to hear their experiences!
---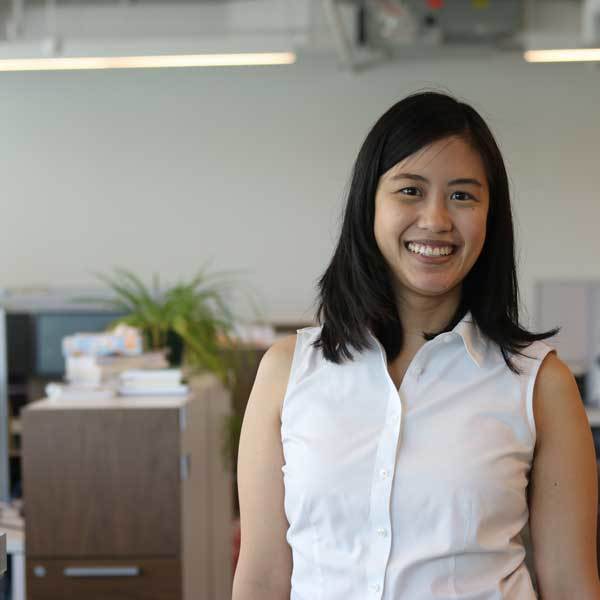 Louise Chan is a Human Capital Consultant and an Industrial/Organizational Psychologist. She is also the Intern Program Coordinator at FMP and helped navigate the shift to virtual internships. Louise is from San Jose, California and enjoys traveling, cycling, and spending time with friends and family.
---
References:
[1] Yale Office of Career Strategy. (2020, July 31). Tips & Guidelines for Employers to Create a Remote Internship. Retrieved from https://ocs.yale.edu/blog/2020/05/15/tips-guidelines-for-employers-to-create-a-remote-internship/
[2] University of Michigan College – Engineering Career Resource Center. (Ed.). (2020, June 30). Guide to Virtual Internships: Employer Edition. Retrieved from https://career.engin.umich.edu/wp-content/uploads/sites/30/2020/06/Employer-Virtual-Internship-Guide.pdf