The word 'Pride' is an integral cultural concept within the Lesbian, Gay, Bisexual, Transgender, Queer, Intersex, Asexual (LGBTQIA+) community, representing solidarity, collectivity, and identity as well as resistance to discrimination and violence. We asked FMPers what Pride means to them; here's what they said.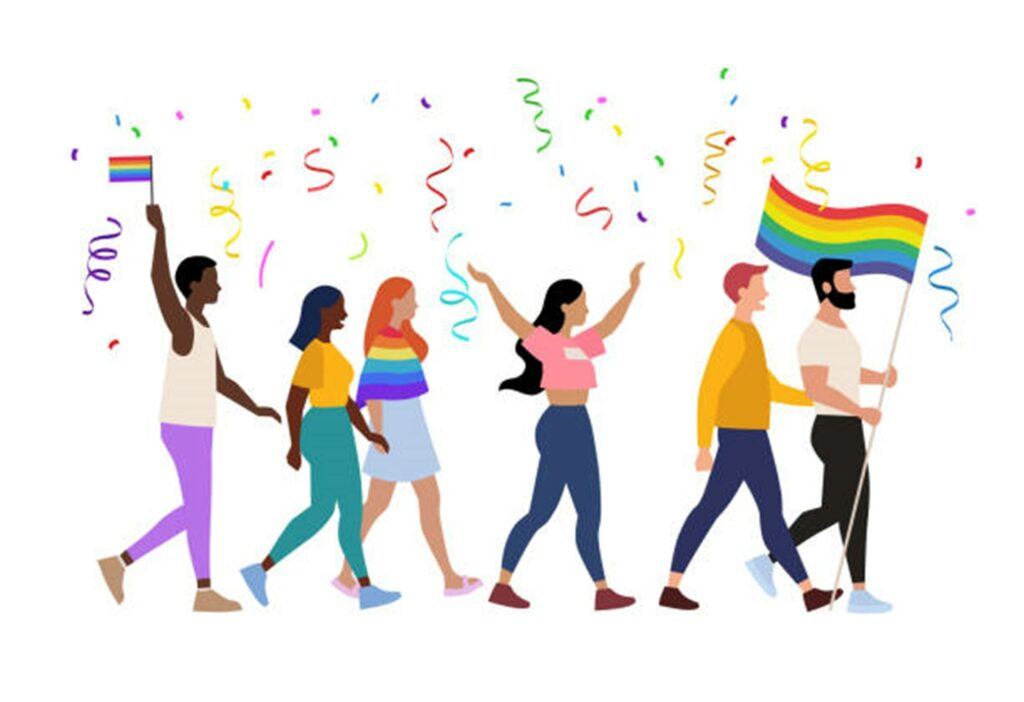 "To me, Pride means celebrating all love, freedom, and individual differences."
"Obstruction or restriction of the freedoms and liberties of a group of people is a threat to the freedoms and liberties of all. I see Pride month as a time to support fellow humans, celebrate how far we've come, and show our intent to continue progressing!"
"To me, Pride is a reminder that love is one of the most important and fundamental human emotions. We all love and seek to be loved- there's no room for judgement or limits on how we love others or ourselves. Pride is a reminder that the freedom to love is a human right."
"To me, Pride means empowering people to live authentically, openly, and with dignity. It is also a recognition of how far the LGBTQ+ community has come, and the challenges that still lay ahead."
"Pride to me is the opportunity to express who you really are and to be included, accepted, and recognized as worthy of love and respect."
"Pride to me is supporting the rights, safety, and health for all LGBTQIA+ folk by gathering as a community. Queer joy is finding that little pocket, wherever it may be that you feel 100% authentically you and celebrating that feeling. This Pride I would encourage others to become educated on the struggles currently facing the trans and drag communities in the US and how you can show your support."
"To me, Pride is about acknowledging and celebrating our differences, especially the LGBTQIA+ community. As a parent, I have become acutely aware of the social constructs we impose on our children about gender identity and sexuality. Pride is a great opportunity to teach my children acceptance, love, and understanding and start to dismantle those constructs."
"To me, Pride is a celebration of LGTBQIA+ culture and it represents an opportunity for all of us to come together in support of LGBTQIA+ rights and celebrate the freedom to be yourself!"
"Pride month is a time for celebrating, empowering, and better understanding those around us. Though we've reached the end of what is officially recognized as Pride month, it's important that our support and conversations around the LGBTQIA+ community do not end with it."
To learn more about the history of Pride and for additional resources on how to support the LGBTQIA+ community, be sure to check out our blog from earlier this month, Pride: A Brief History.