Contract Description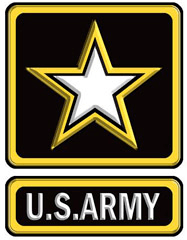 Federal Management Partners, Inc. is a subcontractor to Serco Inc. on the Army HR Solutions vehicle. While the primary audience for this contract vehicle is the Army, HR Solutions also is open and available to other branches of the military, the Department of Defense, and other civilian agencies. The HR Solutions contract vehicle supports contracting needs in four mission areas: 1) Management and Administrative Support, 2) Recruitment and Retention, 3) Personnel Services and Support, and 4) Studies and Analysis. FMP is a subcontractor on the Studies and Analysis section of this contract.
Managed by: Centrally Managed
Available to: All Federal Agencies
Services: Studies and Analysis
Contract type: Firm Fixed Price (FFP), Cost Plus Fixed-Fee (CPFF), or Time and Materials (T&M)
Army HR Solutions was created by the U.S. Army as a product of the HRXXI Program Office, Office of the Assistant Secretary of the Army (M&RA), to streamline the acquisition of human resource (HR) services and support for the Army HR community, including family members. There are four program areas, each with three prime contractors with multiple subcontractors, all of whom were selected by Army HR specialists who placed a high premium on HR-related experience, top quality performance records and competitive costs.
Sample Services
Strategic Human Capital Management
Strategic Workforce Planning
HR Solutions Design and Development
Organizational Effectiveness
Contract Process
Contractors vetted through a competitive process
Prime contractors bid on performance work statements
Indefinite Delivery/Indefinite Quantity (IDIQ) contracts
From bid to award, the entire process takes approx 30 to 45 days
Contract Questions