Contract Description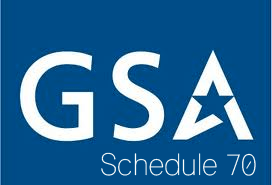 The General Services Administration (GSA) provides the IT Schedule 70 contract vehicle. Federal Management Partners, Inc. (DBA FMP Consulting) is a woman-owned, small business on this contract vehicle for the consulting services described by Special Item Number (SIN) 132-51.
Managed by: An agency's contracting shop
Available to: All Federal Agencies, as well as States and Local Government
Services: General Purpose Commercial Information Technology Equipment, Software and Services
Contract type: Firm Fixed Price (FFP) or Time and Materials (T&M)
IT Schedule 70 is the largest, most widely used acquisition vehicle in the federal government. IT Schedule 70 is an indefinite delivery/indefinite quantity (IDIQ) multiple award schedule, providing direct access to products, services and solutions from more than 5,000 certified industry partners.
Contract Information
Vendor: Federal Management Partners, Inc.
Contract Number: GS-35F-013CA
Contract Period: October 3, 2014 – October 2, 2019
Maximum Order: $500,000
Minimum Order: $100
Business Size: Small Business, Woman-Owned
Contract Questions
Visit GSA's IT Schedule 70 Website to read about this contract vehicle
For more information about the services FMP can provide through IT Schedule 70, please contact FMP's Business Development team at BD@fmpconsulting.com
Labor Categories and Descriptions
Sample Services
Information Technology Professional Services (SIN 132-51)
Federal Management Partners provides Federal organizations with consulting services related to Information Technology (IT) development, management, and support, as well as training and development and strategic human capital consulting. Our team provides a variety of IT focused offerings including custom software design and development, requirements analysis, systems integration, enterprise reporting, and Project Management Office (PMO) support. More specifically, FMP offers a complete set of technology capabilities that includes:
Requirements Definition and Analysis
System Design, Development and Evaluation
Software Development and Solution Design
Process Analysis and Improvement
Program Management and PMO Support
Quality Assurance
Section-508 Compliance
Data Management
IT Reporting and Documentation
Human Resources Line of Business (HRLOB) Transition and Migration
Automated Recruitment Systems and other HRIS Tools
Web Design and Development
Human Capital Dashboards
Program Evaluation
Change Management and Strategic Communications
Organizational and Accounting Controls and Manpower
To complement our IT offerings, we offer a wide range of training and development services including developing, deploying, managing, and evaluating training programs in traditional instructor-led settings as well as blended learning environments that incorporate e-learning and distributed approaches to training. FMP also offers a variety of strategic human capital support services focused on selection, assessment, employee engagement, competency modeling, and workforce planning.
Rate Schedule
| | | |
| --- | --- | --- |
| Labor Category | Schedule 70 Hourly | Schedule 70 Daily |
| Senior IT Expert/Architect | $231.05 | $1,848.32 |
| Senior Project Manager | $156.58 | $1,252.64 |
| Project Manager | $130.48 | $1,043.88 |
| Senior IT Consultant | $169.51 | $1,356.09 |
| IT Consultant III | $141.26 | $1,130.09 |
| IT Consultant II | $119.71 | $957.66 |
| IT Consultant I | $104.84 | $838.76 |
| Senior Software Engineer/Designer | $127.51 | $1,020.06 |
| Software Engineer/Designer | $105.97 | $847.76 |
| Management Analyst | $99.75 | $798.03 |
| Quality Assurance Specialist | $112.84 | $902.71 |
| IT Support Specialist | $87.37 | $698.96 |
Save
Save