Simple Strategies for Cultivating a Learning Culture
October 10, 2018 in Learning
By Jessica Waymouth, Kerry Connelly
Building a Learning Culture
In the first post in this series from FMP's Learning and Development Center of Excellence, we presented practical ways to Create a Learning Strategy. When establishing an organizational learning strategy, it's important to assess the big picture and align the strategy with the organization's mission. For example, consider the organization's needs. What skills do your employees need to develop to meet those needs? How will those required skill-sets change in 3 to 5 years? LinkedIn's talent research shows that half of today's most in-demand skills weren't even on the list three years ago (HBR, 2018). Once you develop a learning strategy, the job is not done. While creating a learning strategy will help you identify and develop the knowledge, skills, and abilities your employees need to stay sharp, developing a learning culture will help you support and carry-out that strategy.
A learning culture refers to a community of workers eager and interested in learning (SHRM, 2015). It is one that "supports an open mindset, an independent quest for knowledge, and shared learning directed toward the mission and goals of the organization" (CEB, 2017). Building a learning culture can help you transform your workforce's potential. A truly transformative learning culture improves employee engagement, resilience, and motivation. It supports creativity and innovation and helps your workforce keep pace with changes in technology (LinkedIn, 2015). In this post, we identify how to nurture a learning culture to sustain your organizational learning strategy.
Infusing Learning with the Everyday
Creating and maintaining a learning culture requires continuous improvement. Learning professionals should periodically review organizational processes and work through identified obstacles in an effort to infuse learning into daily operations (SHRM, 2017). You can intentionally support a learning culture through the following four elements.
Strategy 1: Gain leadership support
Executives and leaders should model behaviors that communicate their belief that critical thinking and motivated learning are key to individual and organizational success. With leadership's support, create a climate that respects and supports critical thinking. Employees will see that the organization rewards continuous learning and be motivated themselves.
Strategy 2: Develop resilience
Ideally, employees are motivated to expand their knowledge and skills, learn from their colleagues, and support the mission of the organization. In addition to finding ways to motivate your current workforce and encourage growth mindsets, you can leverage your hiring process to support the development of a learning culture. In recruiting, make sure you're assessing intellectual curiosity and gauging candidates' interests in and abilities to quickly grow and adapt (HBR, 2018). These steps will ensure you have a nimble and responsive workforce.
Strategy 3: Encourage candor and support "failure"
Learning cultures typically feature flat hierarchies combined with high levels of engagement and openness (SHRM, 2015). Encourage employees to be honest with each other, ask for help when needed, and empower them to make mistakes, as long as they're learning from these experiences. Giving employees the freedom to fail helps to drive continuous learning and innovation. Encourage supervisors and managers to provide meaningful and constructive feedback along the way.
Strategy 4: Practice humility
Foster a climate of active listening, team performance, and supportive management. Encourage an ego-free environment and role model asking questions to learn as much about how something is accomplished as what was accomplished. This can be done through informal lunch and learns or more formal project after-actions where everyone can be reflective.
Engaging the Game-Changing Generation
Building a successful learning culture will not only help your organization meet its goals in the near-term, but it will also support your future recruitment and retention efforts. Each generation has its own expectations for employee benefits. Research from SHRM has also found that employees from younger generations expect a workplace that will continually feed their minds and build their skills (SHRM, 2017).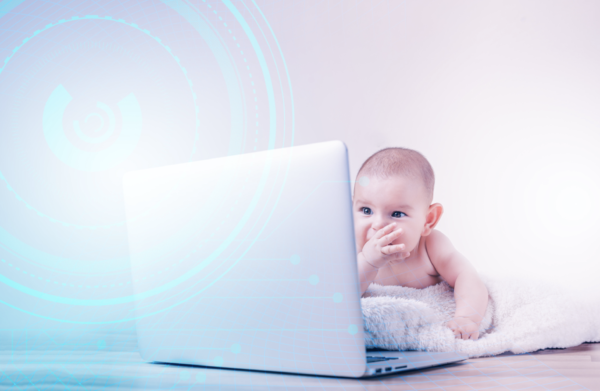 Much has been discussed about the needs of the Millennial generation—but many Millennials have now been in the workforce for 7-12 years or more. The new generation starting to enter the workforce, Generation Z (born from the mid-1990s to the early 2000s), will bring an even more focused need for continuous, ongoing, and integrated learning opportunities. Gen-Z is the first generation of digital natives. They use an average of five screens (e.g., phone, laptop, tv, desktop, tablet) and frequently use mobile apps for learning (Huffington Post, 2017). They are more globally aware, pragmatic, entrepreneurial, and focused on corporate social responsibility than their preceding generation. In addition to their Millennial counterparts, new hires from Gen-Z will look for opportunities that provide professional development and career growth. Developing and maintaining a learning culture, access to career development opportunities, and ways for them to grow their experience, skills, and strengths will be critical to recruiting, engaging, and retaining the next generation of workers.
Leveraging all Opportunities
They say that variety is the spice of life, but it also plays an essential role in the development of a successful learning culture. While formal, classroom-based training was once the gold standard, informal and social learning are just as critical and. According to the 70/20/10 learning and development principle, account for a greater proportion of knowledge acquisition than one might expect. Frequently cited within the training industry to describe the optimal ratio of learning sources, the 70/20/10 model holds that 70% of our knowledge comes from on-the-job experience (informal learning), 20% from interactions with others (social learning), and just 10% from training and education events (formal learning) (ATD, 2017).
At FMP, we've utilized the 70/20/10 principle to develop a robust learning culture that emphasizes the importance of diversity in knowledge sharing.
Informal Learning (70%)
We internally promote the importance of on-the-job experience by encouraging team members to take on new and challenging assignments. Additionally, we encourage FMPers to become internal leaders through participation in organizational groups and initiatives such as our Charity, Social, and Learning Committees.
Social Learning (20%)
We facilitate and encourage social learning through our "It's Just Lunch" or IJL events. IJLs provide FMPers with an opportunity to informally connect over lunch to learn about a variety of skills, topics, projects, and clients. From graphic design and virtual meeting management, to self-defense and workload modeling, our IJLs cover a wide array of subjects and are a popular (and fun) way to learn in an informal, social environment. In addition to encouraging peer-to-peer learning by providing opportunities to interact with colleagues, we continuously promote a culture of openness and approachability where FMPers aren't afraid to ask for help and share knowledge. Our mentoring program enables FMPers to cultivate ongoing formal and informal relationships with peers and more experienced staff and is supported by available resources that help develop the mentor-mentee relationship, encourage courageous conversations, and develop trust.
Formal Learning (10%)
Although formal training only accounts for 10% of learning, it is still a critical component of a successful learning culture. With this in mind, we try to make formal training truly count by pursuing relevant, high-quality training opportunities and encouraging FMPers to "pay it forward" by sharing the knowledge they gain in formal training through social training and IJLs. Additionally, we developed a customized internal learning curriculum on topics such as Project Management, Business Development, and Delivering Feedback, tailored to our culture and individual development needs. This learning curriculum reflects FMP's commitment to helping employees hone the skills they need to deliver excellent service to our clients and to grow in their careers. It provides employees with the opportunity to learn, develop, and grow their skills by participating in a variety of workshops, seminars, and panel discussions that offer hands-on, practical application of critical skills. Each track contains a number of courses, organized by level of complexity, as well as on-the-job resources and refresher materials to support continued learning and development outside the classroom.
Taking the Next Step
Building a learning culture is a deliberate process that takes regular commitment to a single goal. Make sure your leadership is involved in identifying key learning and development goals and encouraging employees at all levels to get involved by openly sharing their knowledge, interests, and training needs. Your organization's most valuable assets are its people and each one has the potential to accomplish great things. By building a transformative learning culture, you can help your employees maximize their potential and drive your organization to new heights. Once you've developed a learning culture, you'll need the right tools to design, develop, and host your learning opportunities (whether it's online learning or a way to organize around your instructor-led courses). In our upcoming blogs, we'll dive deeper into selecting the right tools for learning, designing training using agile methodology, and evaluating learning programs.