How Do I Bike to Work?
Last week I shared why commuting by biking, walking, or taking other micromobility vehicles (e.g., scooters) to work is a good idea for your physical health, mental health, and for the environment. This week I will share some of the tips and tricks I have learned that help to make biking to work a reality. First and foremost, it is important to know what cyclists are allowed to do on the road in your jurisdiction, and the responsibilities personal vehicle drivers owe to cyclists. I am going to focus most of this blog on biking because compared to walking, that mode of travel can be more difficult to dress for. These biking tips will also widely apply to other micromobility options, such as stand-up or sit-down scooters.
Choosing a Bike
The first choice to consider when picking a bike is whether you want an electric bike (e-bike) or a traditional bike. E-bikes have greatly expanded the number of people who can physically manage to bike to and from work, and there are three classes of e-bikes.
Traditional bikes are considered as everything else that runs solely on the physical power of the cyclist. The right choice of bike for you will depend on your physical abilities, your height, how hilly the terrain is between your home and your work, how far your house is from your work, your budget, and your personal preferences. E-bikes tend to be slightly more expensive, but they can significantly ease the level of physical exertion needed to bike to work, especially if you have any significant hills on your route.
Choosing a Route to Work
Many local jurisdictions, like Arlington, Virginia, where FMP is based, have biking maps that specify the expected comfort cyclists will experience when traveling various routes. Additionally, Google Maps has a Biking overlay under "Layers" and it does a decent job of identifying biking trails, lanes, and bicycle friendly roads (without biking lanes). Every cyclist will have a different level of comfort in various environments and the biking environments you might encounter in the DC area are explained on the second page of this DC bike map.
To get started, I recommend asking Google Maps to provide directions from your house to your work while selecting the "Cycling" option. Look at the options it presents to you, and the types of environments you will encounter as you go, to see if the suggested route makes the most sense for your level of comfort. You may know of a better route through your community! The roads Google recommends that I take when I get closest to my house are not the ones I take daily. There is a bike path around my local high school that Google doesn't include on its maps, and it significantly changes the route I take coming back home each day. Use your personal knowledge of your neighborhood to make your own decisions about what route works best for you, while allowing Google Maps to be a good starting point in the process.
But I Have Kids or Errands to Run To/From Work, I Can't Bike!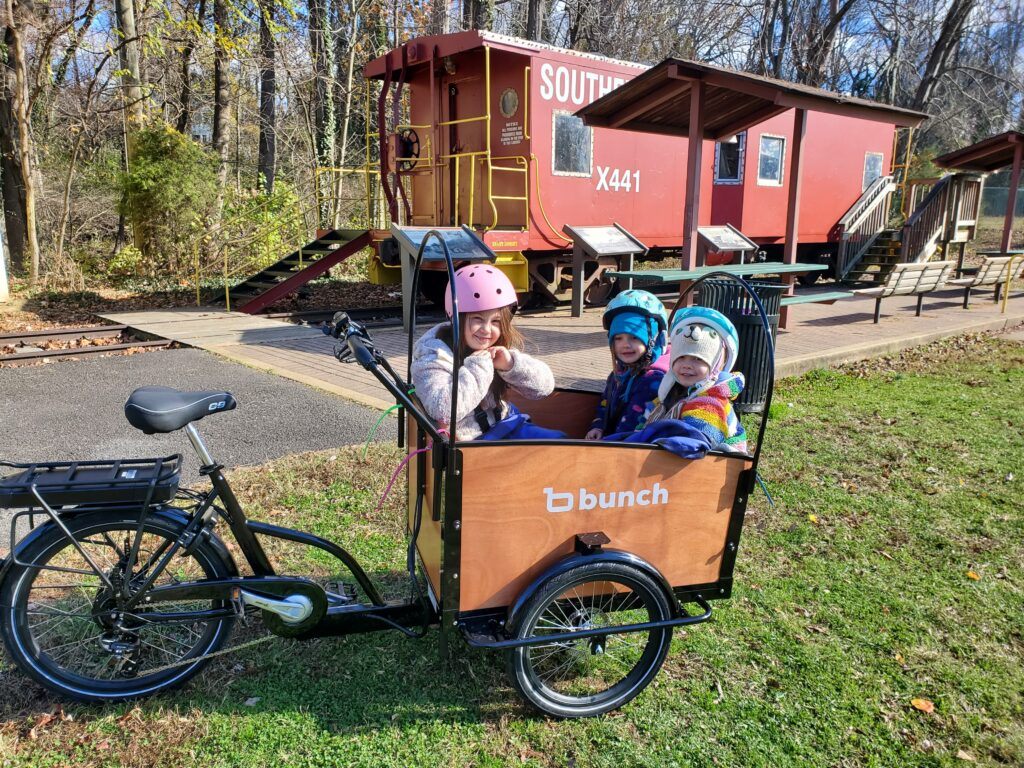 This was a frustration I felt for years. I have three young children all under the age of 8 and while my oldest is now able to ride the school bus to get to her elementary school, my youngest are in a preschool a few miles away from my home that is too far away to walk to. It felt silly to drop my three-year-old twins at their preschool, then drive home just so I could bike to work, so I drove to and from work every day and felt frustrated that I couldn't find the time to work out or get to the gym between my work and parenting responsibilities. I then discovered a solution that is prominent throughout Europe and is starting to become more prevalent in the United States: Family Cargo Bikes.
It is hard to overstate how transformational purchasing one cargo bike was for my family. Since receiving it last year, my family has averaged over 100 miles a month on our bike, and it has completely removed the need to get all the kids in our personal vehicle any time we need to go somewhere within a few miles of our home. Trips to and from school, camp, work, the grocery store, library, restaurants, shopping, recycling center, doctor trips, playground, sports practice, and just about anything else we can reach within 10 miles of our house are now accomplished on our cargo bike. It has served as a full car replacement, and while the cargo bike prices may seem expensive at first glance, nearly all of them cost less than just the optional upgrades, like heated seats and a heads-up display, on a new car or truck. We even use our cargo bike during inclement weather thanks to a cover over the cargo section that keeps my daughters warm during the winter and dry when it is raining. My girls love riding in the bike, being outside, and waving to people as we travel, and my spouse and I love how it gets us outside and gives us an opportunity to stay in shape by incorporating our working out into the daily routine of responsibilities and errands we need to accomplish.
Handling Inclement Weather
Cold temperatures, rain, and snow are often the most concerning types of weather when considering whether you can bike to work successfully. Cold and snowy weather alone does not have to mean you can't bike to work, as demonstrated by communities in Finland where biking through snow is the norm. Unfortunately, many communities in the United States are not set up to easily enable biking during inclement weather, but here at FMP we are fortunate that our county, and most surrounding jurisdictions, do prioritize clearing snow from bike lanes and paths. If you are fortunate enough to live and work in a community that similarly prioritizes the maintenance of biking infrastructure, you too should be able to bike to work year-round.
No matter what time of year it is, I have found that the outside air will feel approximately 10 degrees colder when biking compared to walking. This means wearing one more layer than you might expect to normally. During the coldest months, I tend to wear a winter neck gaiter, warm socks, a thin winter cap under my helmet, gloves, and a winter jacket to stay warm during my bike ride. While it can feel cold at the start of my ride, I almost always find myself getting warmed up and acclimated to the outside temperature as I go along. If it is raining or snowing during the colder months, I throw on snow pants over my work pants to make sure I stay warm and dry. Once I get to work, I take off these snow pants before walking into the office, and I store them in a cargo pouch on my bike. If it rains during warmer months, I use a longer poncho to allow rain to run off me while I bike.
Finding What Works For You
The U.S. suburban-sprawl pattern of development has left many Americans isolated in communities where it is not possible to walk or bike to anything around them. It may very well be impossible for you to bike or walk from your home to your work. If that frustrates you, I recommend considering joining an organization like Strong Towns, which advocates for making communities throughout the United States safer, more livable, and financially resilient.
For those of you who can bike to work, but maybe haven't taken the leap to try it yet, I hope this blog helps to inspire you to take a chance on trying something new. If you are in the Washington D.C. area, consider joining thousands of others for Bike to Work Day on Friday, May 19, 2023. Here at FMP, we'll be celebrating that day on May 18th, when a lot of FMPers are in the office at the same time. Have you had success commuting to work by bike, scooter, or walking? What are some tips you have found to be helpful in your own experience? If your community doesn't prioritize the maintenance of bike lanes and paths, speak with your local representatives, and let them know how you feel about the issue. Share your thoughts with us on LinkedIn!
---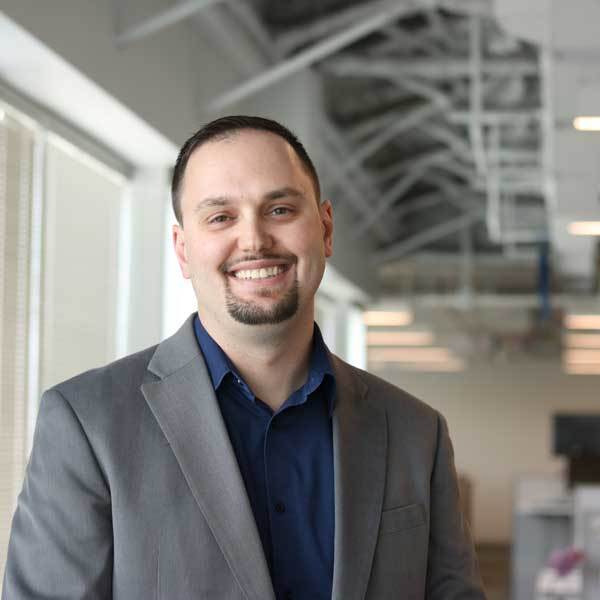 Justin Fuhrmann joined FMP in April 2015 and works with the National Geospatial-Intelligence Agency on policy analysis and formulation, employee benefits, benchmarking and interviewing. Justin is from Bergen County, NJ and now lives in Arlington, VA with his wife and three daughters. Outside of work you can find him skiing, hiking, or exploring the DC monuments.