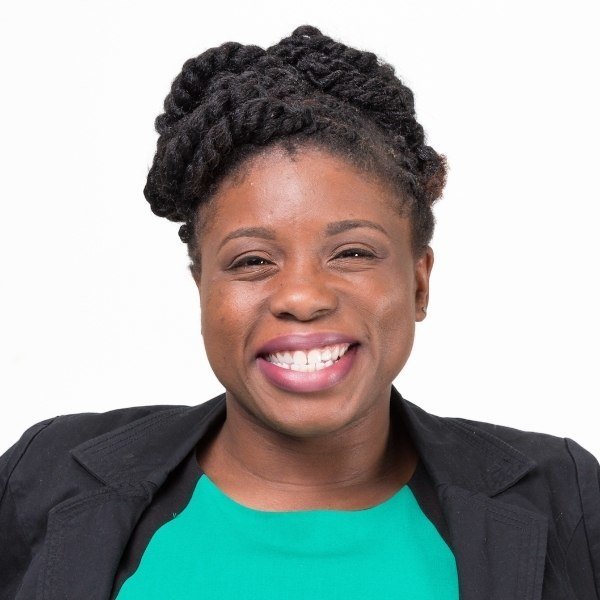 For this edition of our new hire Employee Spotlight, we sat down with Senior Consultant Joy Oguntimein. Joy joined our team in May and she has an extensive background in healthcare and education. Joy has worked as a Training and Technical Consultant for over 10 years, most recently with The Lewin Group. She champions engaging learning experiences. Joy obtained her Master of Public Health (MPH) from Washington University in St. Louis and a BA in Education Studies, along with a Minor in Biology, from DePauw University. Joy also brings with her an Instructional Design and Technology Certificate from the University of Maryland Global Campus. Joy enjoys traveling and has visited a country in Africa once a year since 2015! She also loves to volunteer. We hope you enjoy getting to know our new hire Joy!
---
How did you find your way to FMP?
I found FMP through a former FMPer who was a friend of a Lewin colleague. She recommended FMP as a great place to learn the wonders of human capital consulting. She also raved about the culture and when I came for an interview I understood why.
What areas of Human Capital are you interested in the drew you to FMP?
My main interest area is in learning and development. I love teaching. In the past two years I have become particularly interested in facilitation and employee engagement. I enjoy bringing people together to learn and share ideas, form genuine connections, and think of innovative new ways to do things.
Tell us a little about your background before FMP.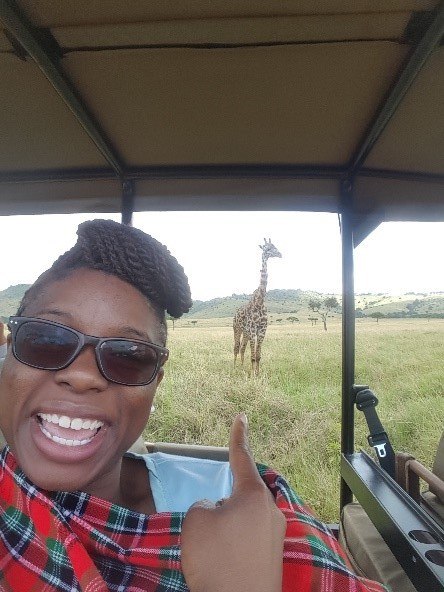 I have worked for the past nine years as a Public Health Consultant, specializing in training and technical assistance. During that time, I've worked with nonprofit, private, and federal organizations. I began focusing on health communications for people of color. From there, I went on to train health centers on best practices for forming community partnership and engaging those that are considered part of special populations, such as aging and low-income individuals.
In my previous role at The Lewin Group, my primary focus was developing learning experience that gave health and human services professionals the opportunity to come together, share lessons learned and best practices for improving patient care, reducing healthcare costs, and improving population health. My love for facilitating training and developing learning experiences opened the door for me to do a learning series for junior staff on our company's values. I also worked with the CEO to identify and implement strategies to create a diverse and inclusive workplace where people feel happy and fulfilled. Doing this work led me to support other leaders looking to improve their company culture and create a diverse and inclusive work environment.
What is something that you are most excited to learn or try in the future?
I am most excited about learning how to advance L&D's role in strategic workforce planning. I want to participate in thinking about who companies are hiring now and who they need to be prepared to hire in the future. I want to learn more about how to identify what roles and skills are needed for a company to be successful and how do you identify people with the right mix of talents, strengths, and personality to fill those roles.
How do you see yourself integrating your background in healthcare into the human capital space?
Healthcare is always changing. The healthcare system now is completely different than what it was just ten years ago due to shifts such as the implementation of (and efforts to change) the Affordable Care Act (ACA) and the emergence of artificial intelligence which improves access to health-related information. I think I could use my background in healthcare, specifically my knowledge of how healthcare organizations have transformed in light of the ACA, AI, and other social, political, and technological factors to support human capital initiatives in professional development and change management.
What are you most looking forward to in your role at FMP?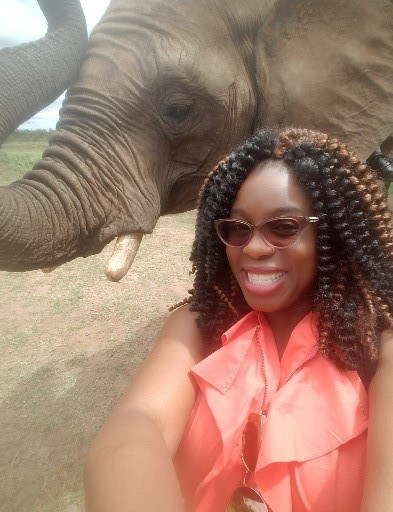 I am looking forward to strengthening and expanding my ability to develop online courses and virtual experiences given that this will likely become the norm. I am excited to be a part of conversations on how we transform workshops and conferences to make them engaging and fun while also being informative to meet the needs of our clients.
What are three things that you think are important for the FMP team to know about you?
I enjoy meaningful conversations because I like to learn new things about others, specifically what makes an individual special. I love helping developing people and helping them discover their unique 'WOW!' factor. My positivity can be contagious! Sometimes my most valuable asset to a team is my ability to encourage and inspire others.
---
Check out Joy's recent blog, Promoting Diversity and Inclusion Through Conversation!