In today's New Hire Spotlight, we are featuring new hire Michael Colella. Michael joined FMP as an Analyst. A graduate of Cornell University with a B.S. in Industrial Labor Relations. Michael has been involved in athletics for much of his life and represented the US Rowing team in 2017 and 2018. He is currently working on helping an agency with their workforce planning efforts and has been enjoying his time at FMP so far. Continue reading to get to know our new hire, Michael!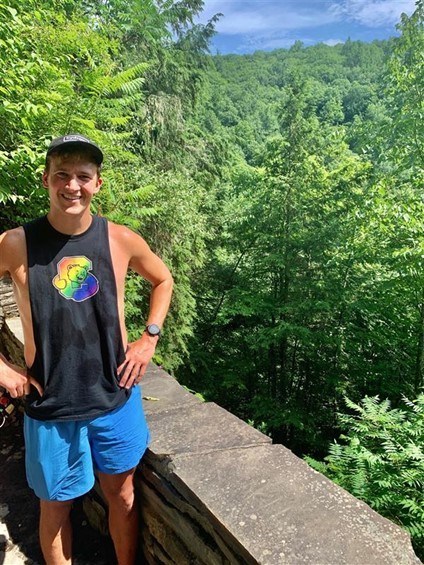 First off, tell us a bit about yourself.
I received my B.S. in Industrial Labor Relations at Cornell University in 2016. I have always been super interested in teams, how people work together, and on seeking ways to help individual reach their fullest potentials.
From a young age, sports have really fueled these interests in me. I started rowing my freshman year of high school. I loved everything about it; from the numbers and data to its competitive nature. I was recruited to row at Cornell, and after graduation, from I was training full time for the Olympics from 2016-2020. I made the US National Team in 2017 and 2018 and represented the US in Olympic class events. It was a great experience, and I feel like I squeezed everything I could out of my athletic career.
I have also had several jobs throughout the years, including a host for a pizza restaurant, an intern for a HR software company, and an account manager for a mentorship software company.
How did you end up at FMP?
After hearing all the great stories from my mom and her experience in executive coaching and diversity and inclusion training, I decided that I wanted to pursue an education that could offer me similar opportunities. When I began looking for similar positions, I spoke to my mom about what places and positions might be a good fit. She had worked with FMP a decade ago and thought everyone was super brilliant and took great pride in their work. She also described how FMP was a really collaborative learning-focused organization and recommended I check them and look for job openings.
I guess mother really is always right! Now that you're at FMP, what kind of work do you do?
Right now, I am working full time on workforce planning tasks. It is a great way to get a broad understanding of the system and how we identify challenges and create solutions. I have also been learning a lot of economic language, and while that was scary at first, it has been really rewarding to put time into understanding new things and a new system.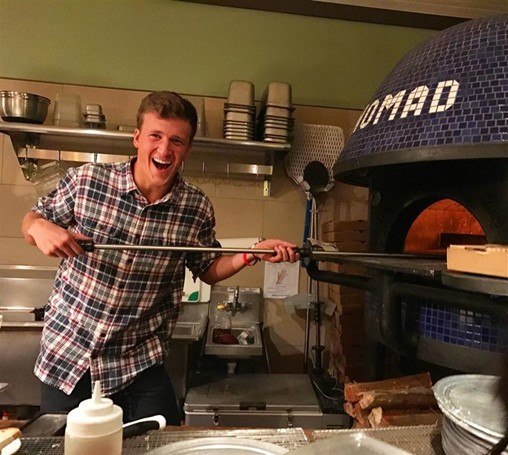 What do you enjoy about your current work?
I am working with an innovation group, which really started as a bootstrap program staffed by volunteers. Now, it is transitioning into a formal innovation group, which has been great to witness. It has also been fun to utilize thought research and work out how to be innovative within the confines of the agency we are working with.
It has been enjoyable to be a part of such a trusting and well-respected team!
Are there any other new skills you would like to develop at FMP?
I would love to learn more about Tableau and Excel wizardry! I have seen how impactful it is to be able to use these tools, and I am hoping to be able to shadow FMP's experts to gain some more knowledge in these areas.
What advice do you have for anyone else who may be joining a new job virtually?
Join FMP! FMP truly has knocked virtual onboarding out of the park. Big gamechangers for me were joining organization-wide groups, such as the Social Committee. That has been key to me building connections with my coworkers outside of my project team.
Where do you see yourself in 5 years?
I do not know what things will look like in 5 years. For so much of my life, I was fully immersed in sports, so I feel like I am starting fresh again. I hope that I give myself a chance to love other parts of life and find value in the work that I am doing. I envision this at FMP because I think it is a great place to grow. I also hope to have a dog in 5 years!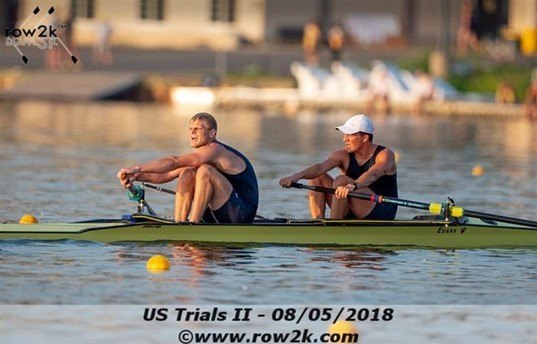 Is there anything else that you would like FMP to know about you?
Being a gay man and going through athletics has really shaped who I am as a person. I hope people know that when I show up to work fully and authentically myself, it has been a lifelong journey to get there.
What is your favorite family tradition?
I am Italian, so during the winter holidays we observe Sette Pesci, otherwise known as the Feast of the Seven Fishes, on Christmas Eve. It's normally a five-hour dinner, and my grandma cooks for three weeks leading up to it. We were not able to do it in 2020, but who knows, maybe we'll be able to have a Feast of Three Fishes!
---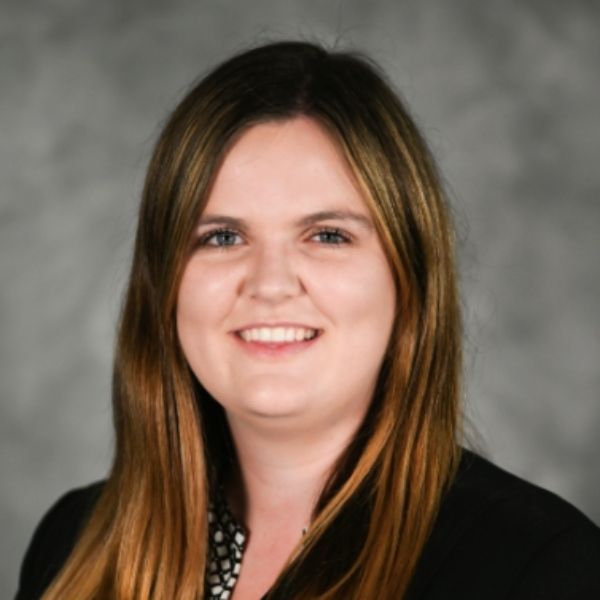 Jessica Freim joined FMP in May 2020 as a Human Capital Intern with the AT&T COE working on organizational development and change management initiatives. Currently, she is earning her M.S. in Industrial-Organizational Psychology from the University of Tennessee at Chattanooga and enjoys living in an area with so many beautiful places to hike nearby. When she is not working or studying, Jessica enjoys cooking, exercising, and cheering on University of Alabama sports teams.