Employee Spotlight: Natalie Johnson
Hello everyone, I am excited to introduce Natalie Johnson for this Employee Spotlight! Natalie recently joined FMP as a Strategic Human Capital Consultant, supporting our work with NLM and CFPB.
My Background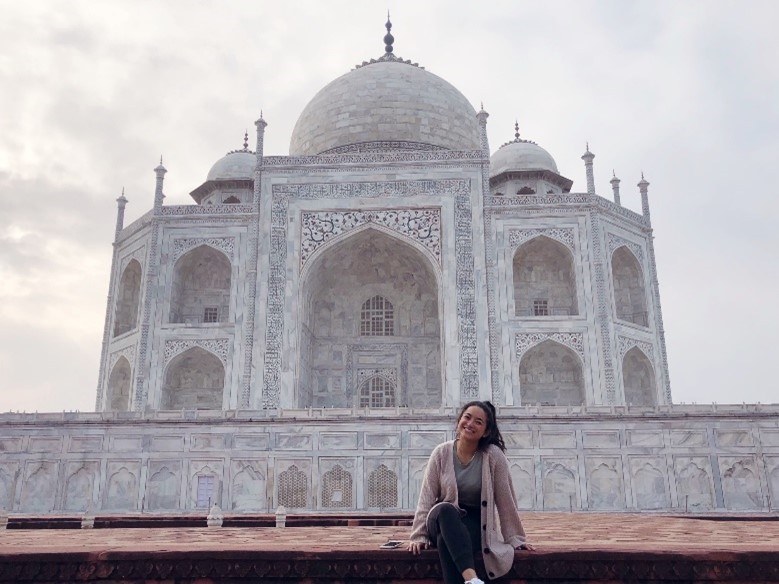 Originally, I was born and raised in Monmouth County, New Jersey, which is right by the beach! I attended The College of New Jersey (TCNJ) to obtain my Bachelor's degree in psychology with an Industrial-Organizational concentration and a double minor in business and human resources management. My time as an undergraduate was cut short by a semester when the pandemic began; unfortunately meaning I wasn't given the opportunity to have a traditional college graduation. Despite unprecedented conditions and uncertain times, I decided to take a leap of faith and move to Virginia the following summer to attend George Mason University for my Master's degree in industrial-organizational psychology industrial-organizational psychology, and I am incredibly grateful that I did! Throughout my time at George Mason, I had the opportunity to work at the United States Army Research Institute (ARI), investigating the effects that organizational and attitudinal factors have on reenlistment rates within the Army. After graduating with my Master's this past May, I began my journey here at FMP and I couldn't be more excited!
What do most people not know about you?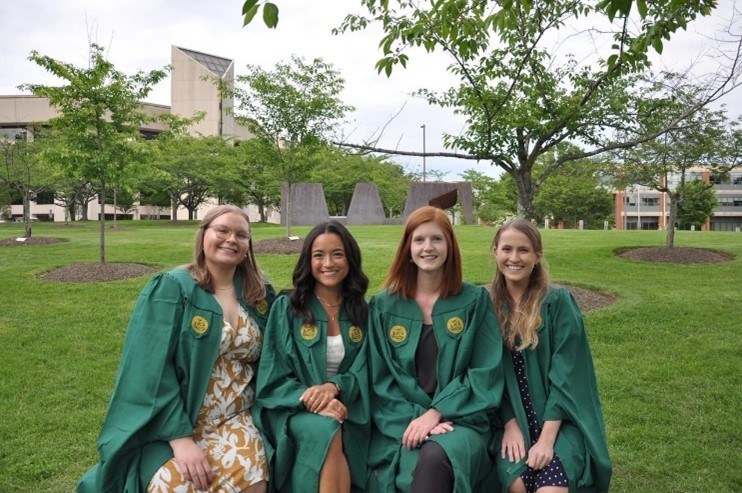 Beyond my background, something that most people don't know about me is that I have a hobby of shopping for vintage clothes and value shopping sustainably. I love going to thrift/consignment stores, vintage shops, estate sales, or markets to scout out a good find! I started shopping more sustainably in college (but my parents will say it started way earlier than that because I've been raiding their closets since I can remember). I find it incredibly important to shop responsibly and sustainably when I can, especially considering the environmental impact of fashion consumption. Plus, vintage styles have special value and significance to me. In my opinion, I find it incredible that some of my clothes are decades older than I am! My closet includes vintage jackets, shorts, button downs, skirts, etc. However, hands down, my favorite item to shop for are vintage denim jeans!
When you're not working, where can we find you?
I love spending time outdoors, whether that be at the beach, in a park, watching a sports event, or on a hike; you can find me anywhere in the sun! I am definitely missing my time at the beach now that I live here in Virginia. But I am always looking for the best and sunniest spots to get some fresh air, read, hangout, or exercise. Typically, I keep a very active lifestyle and I've run three triathlons in the past few years. I hope to keep challenging myself with different races and new ways to excite my competitive side!
What do you like the most about working at FMP?
Being a new employee at a company can be intimidating when you're trying to catch up on project knowledge, meet new people, and make a good first impression. However, at FMP that challenge was more exciting than intimidating for me. From the beginning, everyone at FMP has been so friendly and welcoming. I would have to say that what I like most about working at FMP are the people and the support system! I was immediately comfortable with the FMPers I was surrounded by, as they welcomed me and encouraged me to ask any questions I had. What really stood out to me was how genuine everyone is. The culture at FMP allows for individuals to be authentic in their personalities, vulnerable in their weaknesses, and unafraid to ask for help. This culture has created an environment of constant collaboration, productivity, and encouragement that I'm fortunate to be a part of! I've never experienced working with such an uplifting group of people before. The individuals that I've met on projects, in the office, or at social events have all been unconditionally supportive and enthusiastic about my joining which makes me extremely excited to a part of FMP!
What projects have you been working on since you joined FMP?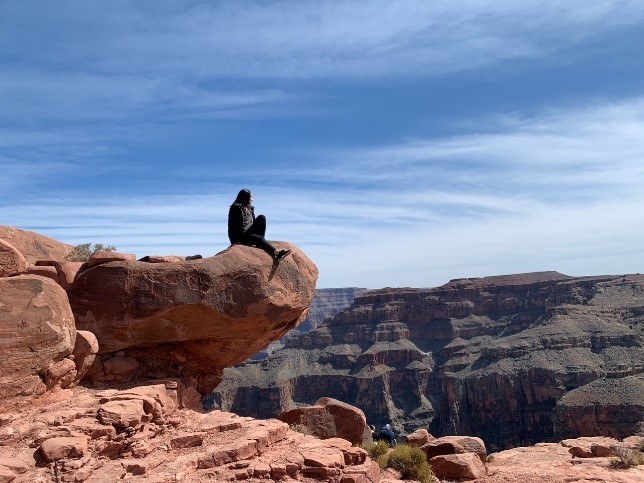 Since joining, I have been supporting multiple projects for two FMP clients: the National Library of Medicine (NLM) and the Consumer Financial Protection Bureau (CFPB). My work with NLM has been in the realm of change management and communication, while my project support for CFPB is geared towards improving performance management strategies. Being on two projects has been a great experience because I have gained exposure to such a variety of tasks and learning opportunities. In such a short amount of time, I have already had multiple opportunities to gain experience in data-driven, client-facing assignments. I have worked on reviewing quantitative and qualitative data, evaluating performance management strategies, designing process maps, and developing strategic communication content (just to list a few). I am so grateful to be on both projects and thank all my teammates for their endless patience and support!
I'm looking forward to developing both professionally and personally during my time at FMP!
---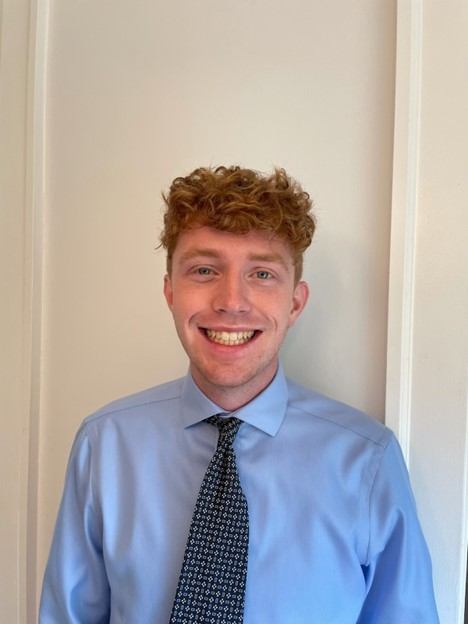 Jacob Deaton joined FMP as an Analyst in September of 2021 and currently works on the GO Team supporting proposals and business development. Jacob is from Mechanicsville, Virginia and enjoys music production, golf, and exploring around D.C. during his free time.