How To Make Your Next Virtual Meeting More Inclusive
This year marks the 30th anniversary of the historic signing of the Americans with Disabilities Act (ADA). This piece of legislation helped increase access and opportunities for millions of people with disabilities in our nation's workforce. To celebrate this historic achievement in equality, and to kick-off National Disability Employment Awareness Month, let's also reflect on the ways in which we can continue to foster the act's ideals of inclusivity and equity for all.
As remote work moves from being a response to a crisis to the new norm, it's important that organizations ensure that attendees with visual, hearing, or mobility impairments can easily understand, participate, and collaborate with their fellow colleagues. According to the U.S. Department of Labor, in 2019 19.3 percent of persons[1] with disabilities were employed in the American workforce and as required by the ADA, employers with at least 15 people, must make "reasonable accommodations," to foster an inclusive environment. [2]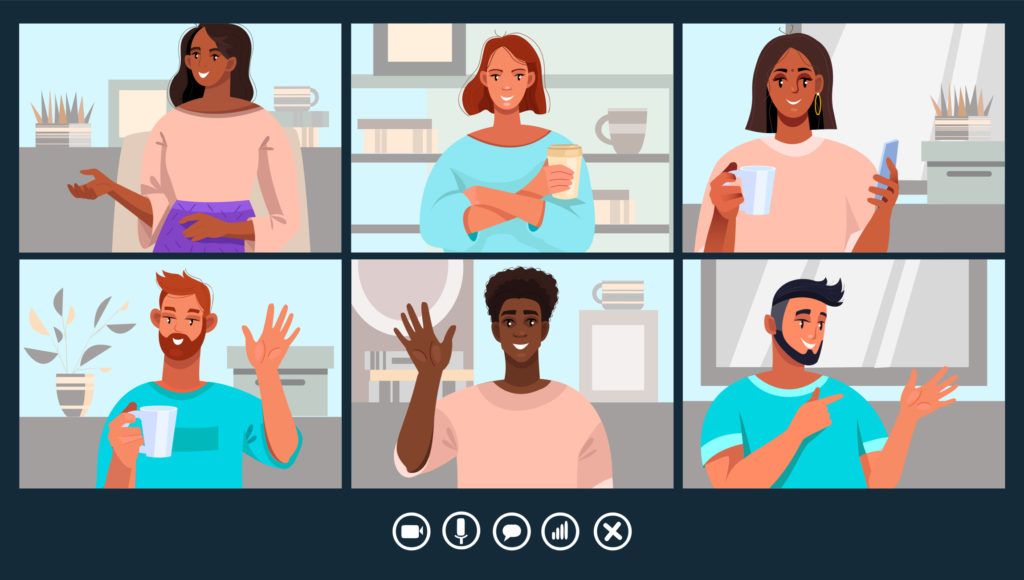 In the digital age, accessibility and "reasonable accommodations" in the workplace center around effective communication and equal access to information and resources. Fortunately, many of our favorite online tools, like Zoom, Skype, and Microsoft Teams, have built in assistive technologies that make creating an inclusive online environment easier than we thought.
In today's blog we're going to discuss what assistive technology is and explore a few best practices to help make your next virtual meeting more inclusive and accessible for all.
What is Assistive Technology?
Assistive Technology (AT) is any device, software, or equipment that helps people work around challenges so that they can learn, communicate, and function better. Some common examples of assistive technologies include:
Screen Readers. Read onscreen text out loud
Motion or Eye Tracking. Allows the user to control a mouse pointer with their eyes or other parts of their body
Voice Recognition. Converts spoken words into digital text
Reading Assistants. Customizes fonts or spacing, hides sections of text, or adjusts navigation to ease comprehension
Closed Captioning or Subtitles. Helps deaf or hard-of-hearing employees watch videos
Switch Devices. Takes the place of mice or keyboards and allows the user to control other technology more simply
Because there are many forms of disabilities, it's important to be aware that there is no one size-fits all option. The type of assistive technology selected should be determined by individual need rather than organizational convenience.
Accessibility Best Practices
As you prepare to host your next meeting, consider incorporating some of the following recommendations:
Screen Sharing
Share Materials in Advance. Any materials you plan to display during the call should be sent in advance (when possible) to your participants. This allows everyone to access the materials and follow along even if they cannot see the screen share during the meeting.
Verbalize What's on the Screen. For those participates who are blind, have low vision, or who cannot read the screenshare contents when using assistive technology, it's helpful to verbalize what's on the screen and the actions you are taking. This is also beneficial to those participants who are calling in and thus unable to read the screen.
Create Live Notes. For participants with hearing impairments, live notes provide them with the ability to actively engage in real time. Platforms like Google Docs and Dropbox Paper allow for real-time updates that can be made visible to added participants.
Consider if Video is Needed. Working from home now merges the personal with the professional especially when attendees are being asked to turn on their videos during a call. If you are encouraging participants to turn on their video, it is important to keep in mind that some participants may have good reasons for not wanting to do so. These reasons can include medical privacy concerns, fear of judgment about their home, concerns about the ways in which the use of video may reveal or highlight their disabilities, or the anxiety and distraction that video can cause.
Transcriptions and Capturing
Audio Transcriptions. Automatically transcribes the audio of a meeting or webinar that you record to the cloud.
Closed Captioning. Zoom and Microsoft Teams allows you or another meeting attendee assigned by the host, to add closed captioning in a meeting. In a webinar, closed captioning can be typed by the host, co-host, or a panelist assigned by the host. You can type the closed captions directly via Zoom or you can integrate a third-party service.
Accessibility Benefits Everyone
Creating a more inclusive environment means that employees are happier and more engaged. Even if you're not aware of anyone within your organization who may have a disability these practices are still great to keep front of mind as you prepare for your next meeting. Inclusively designed meetings do not just benefit those with disabilities, they benefit everyone. They make it easier for anyone, in any situation, with whatever ability to feel connected and involved. For more information about inclusive technology features you can visit Zoom, Microsoft Teams, and WebEx for more detailed descriptions.
How do you make the most of inclusive technology? Share your suggestions with us on !
References:
[1] https://www.bls.gov/news.release/archives/disabl_02262020.pdf
[2] https://www.ada.gov/cguide.htm
---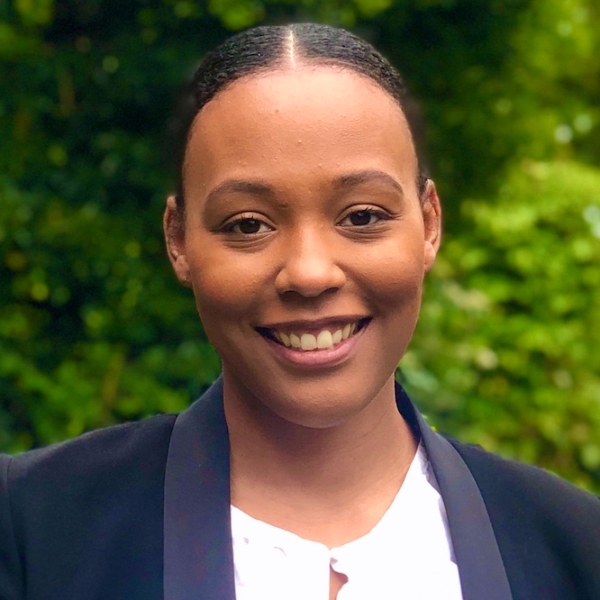 Autumn Thomas is a Consultant in the Technology, Analytics, and Transformation Center of Excellence. Having graduated from Florida State University with a Master of Science degree in International and Comparative Education Studies, she has dedicated her career to helping those from underserved communities improve their access to equitable opportunities in systematic ways while also consulting with stakeholders to do more efficient and impactful work.