Intrapreneurship at FMP: Mindfulness Month Challenge
FMP Consulting Human Capital Consultant II, Summer Sconyers, challenged her fellow FMPers to a month of mindful practices including meditation, gratitude, and breathwork. The challenge spanned the month of July (2022) and afforded employees the flexibility to participate in the way that best served them. For this installment of the Intrapreneurship at FMP blog series, I sat down with Summer to talk about her inspiration for creating the Mindfulness Month Challenge, the lessons she's learned, and the personal and organizational benefits she's observed.
If you missed the initial blog of the series, where we define intrapreneurship and discuss its numerous benefits for both employees and employers, be sure to check it out here!
First, let's get to know Summer.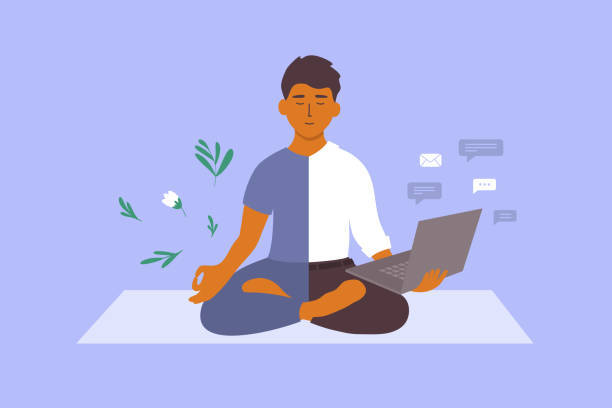 My name is Summer Sconyers, and I have been a Human Capital Consultant II with FMP since April 2021. Heavily influenced by my background as a Family Care Counselor, I have spent most of my career learning ways to contribute to the health and wellness of others, whether through volunteering in my community or seeking opportunities to make a positive impact on others in a professional setting. This passion led me to obtain a master's degree in Industrial-Organizational Psychology. My favorite areas of study and practice are occupational health, employee engagement, training and development, and change management. On a more personal level, I am a devoted student in the practice of mindfulness. I am incredibly interested in the transformative effects this practice can have on mental and physical health in and out of the workplace.
Tell us more about the Mindfulness Month Challenge you created.
With the support of FMP's Work-Life Effectiveness (WLE) Committee, I developed and led a "Mindfulness Month" challenge in July of 2022. Participation in the challenge was simple: take a few moments to be present with yourself each day for one month and see the difference it makes in your overall wellness. Participants received a calendar that assigned them short mindfulness challenges each day (e.g., take a walk outside, complete a journaling prompt). On Friday mornings, I led a voluntary group exercise. The challenge did not require any mandatory effort, as this can often deter participation: all daily activities were optional. At the end of the month, I requested that participants email me insights they gained from participating in these practices, and everyone who submitted their experiences was entered into a drawing for a prize. However, the real prize, which is always available and endlessly abundant, is learning more about yourself and improving your health!
What inspired you to create the Mindfulness Month Challenge?
I was inspired by conversations I'd had with my colleagues and clients and observations of people in day-to-day life. Many people have been experiencing increased stress and anxiety since 2020, which has been an oppressive part of the human experience. In an era of what can often feel like more bad news than good, we still have to get up and make the most of every day, brush our teeth, do good work, fold our laundry, eat our veggies… The world doesn't stop turning despite life's ups and downs; we all need and deserve to care for ourselves – mind, body, and soul.
I was first introduced to mindfulness while engaging in Dialectical Behavior Therapy (DBT) following a diagnosis of severe PTSD. I was initially skeptical but willing to try anything to improve my quality of life. Wow, a little effort and practice made a drastic difference! For someone as skeptical as I was, to experience a radically positive shift, gain the ability to reshape my mindset, and reclaim control over my future were powerful. Practicing mindfulness added purpose and perspective back into my life, and I am so grateful. I want to pay it forward by sharing what I've learned with anyone interested. You never know who needs a lifeline.
How did you take the Mindfulness Month Challenge from ideation to realization?
First, I sought feedback. I shared the idea with other members of the WLE Committee. They were very supportive (extra shout out to Maggie Moore and Amber Hargrove) and provided ideas for ensuring the challenge was accessible and beneficial.
Building on the feedback I received, I prepared a flexible experience. I developed a new activity for almost every day so participants could explore different practices and find what works for them (e.g., having a mindful meal, practicing morning meditation). I also sourced and shared resources on various mindfulness topics, contributing to the challenge's flexibility (i.e., participants engage simply by reviewing the resources). I designed the Friday group meetings to be interactive and inclusive. Each meeting began with an anonymous feelings check-in and discussion question, followed by a guided mindfulness exercise, and ended with a positive quote.
When communicating the challenge, I focused on the "what's-in-it-for-me" factor to garner participation. Mindfulness is linked to a variety of mental and physical health benefits, including higher brain functioning, stress and anxiety relief, lower blood pressure, lower heart rate, improved sleep, stronger working memory and focus, enhanced empathy and emotional regulation, increased immune function, improved resilience, decreased chronic pain, and so much more. A 2016 study also found mindfulness effective in reducing the cognitive decline associated with Alzheimer's. Who wouldn't want to get in on that?
How did the Mindfulness Month Challenge impact you, your colleagues, and FMP?
The Mindfulness Challenge impacted me in several ways, but most notably, it reaffirmed my pride in FMP. I love being part of an organization that encourages us to share our experiences, knowledge, and passions. The support demonstrated by my colleagues is the foundation for thought leadership. We observed a strong level of participation, and I received positive feedback from those who engaged:
"As someone relatively new to FMP, I was so happy to see that there are individuals here who value, support, and respect others' mental health and vulnerability; it was great to connect in this way with others from work."

"Different seasons of life call for different interventions or practices. I've been in seasons that called for mindfulness, intentional breathing, and meditation before but had not practiced any of them recently. Over the past few years, I have gradually made my way into a less positive and intentional way of living/surviving. The mindfulness challenge showed me that I could really use these tools again. A very necessary reintroduction."
I can't speak for everyone, but I believe the Mindfulness Challenge had a cultural impact that emphasizes the way FMP sincerely values and is willing to dedicate time and resources to the health and wellness of the whole individual. It also provided a safe space to be our most authentic selves, take a breather from spinning on our mental hamster wheels about to-do lists and emails, and celebrate making it through the day, the week, and the month. It is also a sustainable way to incorporate healthy practices into our daily routines. There were a lot of first-timers there who realized a little mindfulness can go a long way at work and home.
What are some lessons you've taken away from this experience?
Every experience is valid. Find what speaks to you.
Everyone has something to share that is valuable.
Everyone has the ability to grow, learn, evolve, and be compassionate toward one another.
You'll never regret investing time in yourself. Five minutes of effort can make a lifetime of difference, no matter who you are or where you are on your journey.
I appreciate the opportunity to share the Mindfulness Month Challenge with other FMPers and am humbled by its elicited participation and response. I can't wait to do it again!
---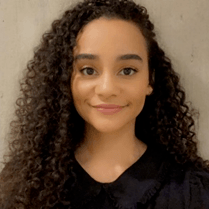 Risa Witherow joined FMP Consulting as a Human Capital Consultant in May 2021. She earned an M.A. in Industrial/Organizational Psychology and a B.S. in Communication Studies and Writing from Middle Tennessee State University. Risa has three years of experience working with clients in the public and private sectors to improve the functioning and effectiveness of their organizations and enrich the experiences had by their employees.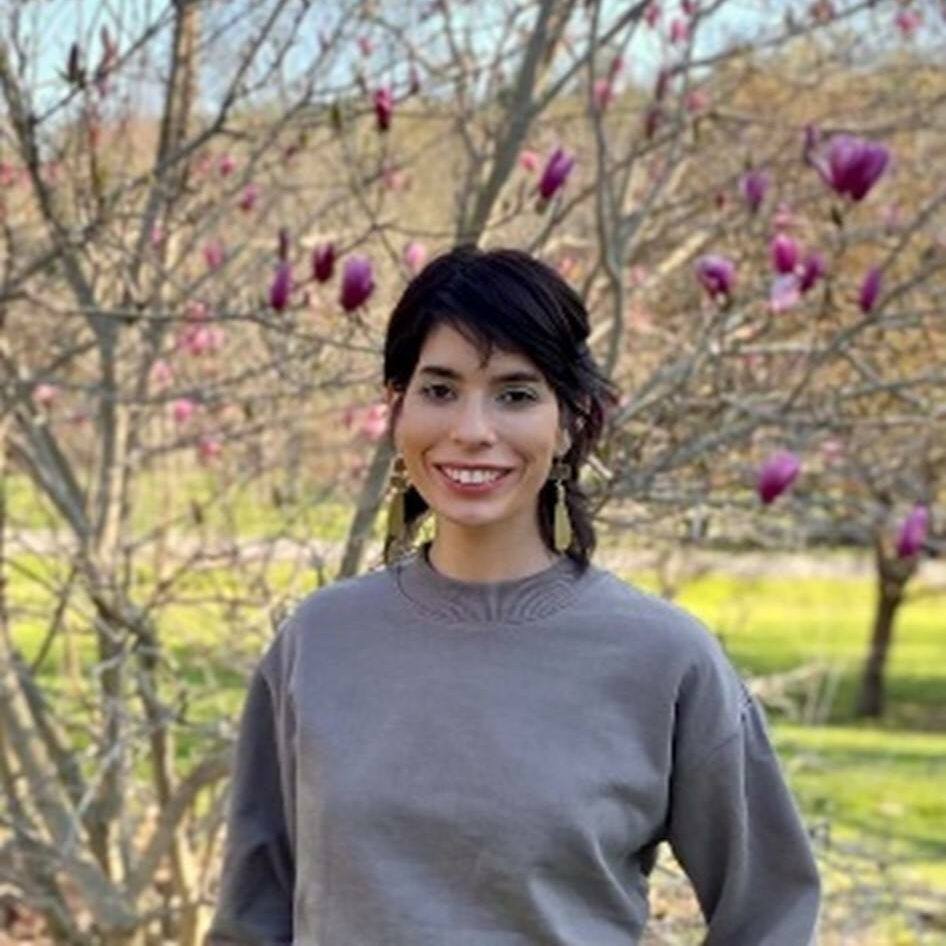 Summer Sconyers is a Human Capital Consultant at FMP. She earned her M.S. in Industrial-Organizational Psychology from the University of Tennessee at Chattanooga. Some of her favorite research areas include organizational change, training and development, employee engagement, and occupational health. In her free time, you will find Summer spending time in nature, listening to music, and volunteering with local animal rescues!