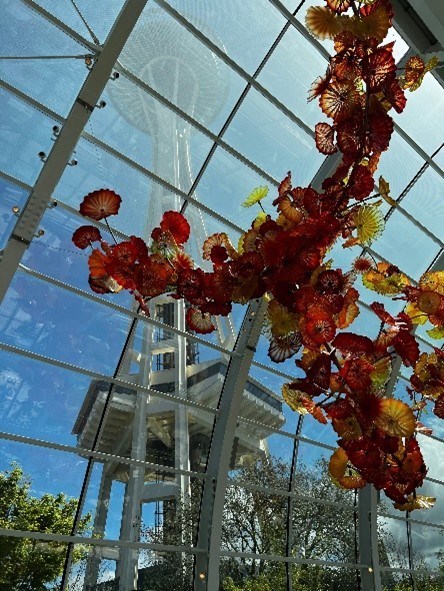 Every April, the Society for Industrial and Organizational Society (SIOP) hosts a much-awaited annual conference. The annual conference brings together researchers, practitioners, and students and provides an opportunity to learn the latest information on Industrial-Organizational (I-O) research and industry best practices. Due to the COVID-19 pandemic, SIOP transitioned the annual conference to a virtual platform in 2020 and 2021. For 2022, SIOP used a hybrid approach, offering both in-person in Seattle, WA, and virtual options to accommodate attendees' needs and comfort levels. The flexibility provided an opportunity for many FMP staff to attend both in-person and virtually. For some FMPers, this was their first SIOP conference, and for other, more seasoned attendees, this was an opportunity to experience the conference on a new (hybrid) platform.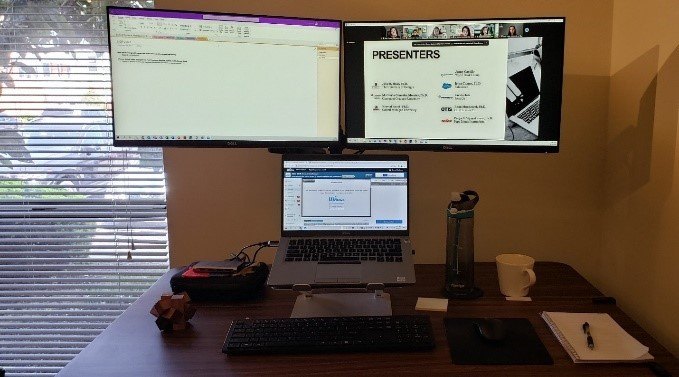 Along with seasoned SIOP attendees Thuy Truong and James Wilcox, I chose to attend the conference in-person, while Sam Deschenes and Cristina Horne attended virtually. I was curious about how the experience of in-person and virtual SIOP differed, particularly for the seasoned SIOP attendees returning after the pandemic. So, after the conference, I interviewed those FMPers about their conference experience. Keep reading for SIOP insights and takeaways from FMP staff.
Conference Experience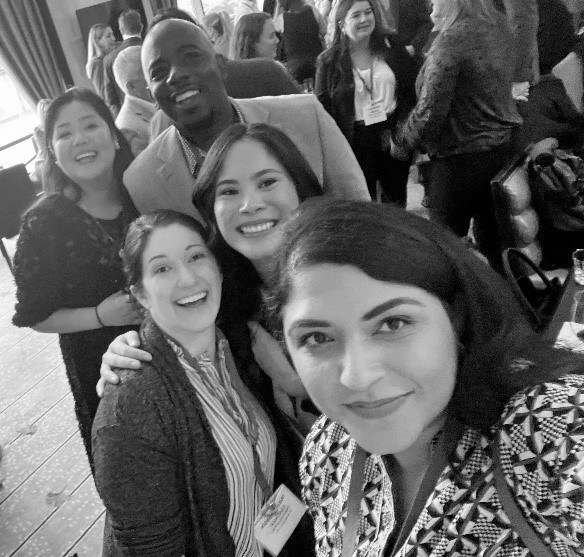 In-person Experience. As a graduate student, I heard about the incredible experience the three-day conference offers for I-O researchers, practitioners, and students, and was eagerly waiting to attend and see it for myself. I chose to immerse myself in the conference and participate in-person, not only for the content but also to explore Seattle and connect with FMP staff and others. For me, SIOP was everything I heard it would be and then some. The conference began on Wednesday with the opening plenary, and the next three days were a whirlwind. I attended various in-person and virtual sessions, moderated a virtual panel discussion on the experiences of minorities in a virtual work or academic environment during the COVID-19 pandemic, shared my experience participating in the Graduate Student Consulting Challenge hosted by Personnel Testing Council Metropolitan Washington (PTCMW) in Fall 2021, and networked with other conference-goers. In addition to the academic, personal, and professional development opportunities, I was in awe of the inclusive conference accommodations. Along with allowing attendees to request accommodations, SIOP launched the "SIOP Family Care Grant," which provided those who care for family members (children, parents, spouses, etc.) financial support to facilitate their attendance.
Additionally, SIOP supported various dietary needs of attendees by providing Halal, gluten-free, dairy-free, vegan, and other food offerings. For me, the most impactful accommodation was for the Muslim holiday of Ramadan. Ramadan is one of the holiest months for practicing Muslims, where Muslims fast from sunrise to sunset, abstaining from any food or water (yes, even water!), and engage in additional nightly prayers. SIOP recognized the month and provided ways for practicing Muslims to attend the conference while meeting their religious requirement by providing dedicated prayer rooms and Suhoor (pre-dawn meals Muslims eat to prepare for a day of fasting) boxes. I spoke with several Muslims who were moved by the gesture, especially because many only decided to attend SIOP because of those accommodations.
Thuy Truong and James Wilcox also attended in-person. For them, they found the hybrid option beneficial since they could take advantage of both the in-person and virtual opportunities. While the in-person sessions, such as the Ignite Panels, offer greater efficiency in learning multiple perspectives about a topic of interest, the virtual sessions were more advantageous for absorbing complex learning material. For Thuy, the hybrid option also benefited her mental health by providing a break from in-person networking while continuing to engage in the content virtually. Thuy also shared that the hybrid conference option "lends to a more inclusive environment in the industry, and is advantageous for caregivers, those with non-flexible work schedules, and limited financial means, to engage in the I-O community." According to Thuy, well-attended and key sessions should be available for free to support knowledge-sharing.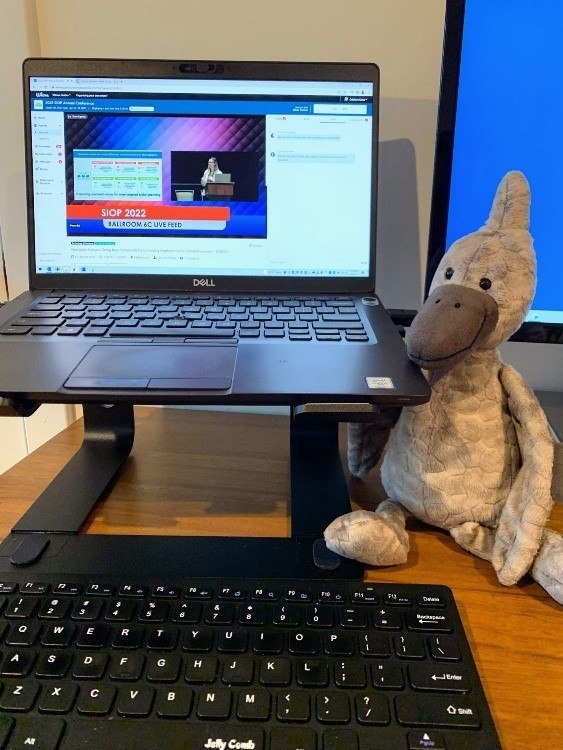 Virtual Experience. Sam Deschenes and Cristina Horne are veteran SIOP attendees and chose to participate virtually because it better accommodated their schedules. Cristina is a caregiver of young children who works part-time and was able to adjust her work schedule to maximize the number of sessions she attended. Sam had prior work commitments that didn't allow him to travel to Seattle. They both enjoy the "reinvigorating" experience SIOP provides, especially the ability to maintain a connection to the overall I-O community and learn the latest in research and best practices.
Key Takeaways
As an I-O psychology practitioner and diversity, equity, inclusion, and accessibility (DEIA) professional, Thuy's takeaway from her time at SIOP was the importance of performative allyship in the workplace, especially as they relate to "mega-threats." Mega-threats are socially significant events that impact the workplace, such as the murder of George Floyd in 2020. Although these shine a brighter light on the social climate, the "mega-threats" do not occur in a silo, but rather threats are constantly occurring in the social culture. Workplaces need to "focus on being proactive, and not just respond to significant events"; in other words, organizations need to ensure they consistently support and offer resources to their employees, not just when "something happens."
Sam's focus was on the future of hybrid work, which is very applicable to his role at FMP. He learned about the pros and cons of remote versus in-person work, including that "remote work is good for individual execution of tasks, whereas in-person is better for collaborative tasks, such as discussion, design, and creation. Also, remote work only tends to deepen existing relationships, and not broaden or create new relationships." While this is not something he was surprised by, the sessions provided research he can apply to his work. Sam's biggest takeaway was that the future of work is hybrid. For Cristina, the sessions all provided valuable information, but her key takeaway was the "small nuggets of information that make you think" usually offered during discussion or through questions asked by participants. For example, a question about survey fatigue revealed that participants aren't fatigued from taking surveys but rather tired of the lack of action after their participation. In another session about the Great Resignation, she learned that employees are not just considering if a job is "worth -it", but rather if the job is "worth" the life it offers and the meaning it provides to the employee's overall life.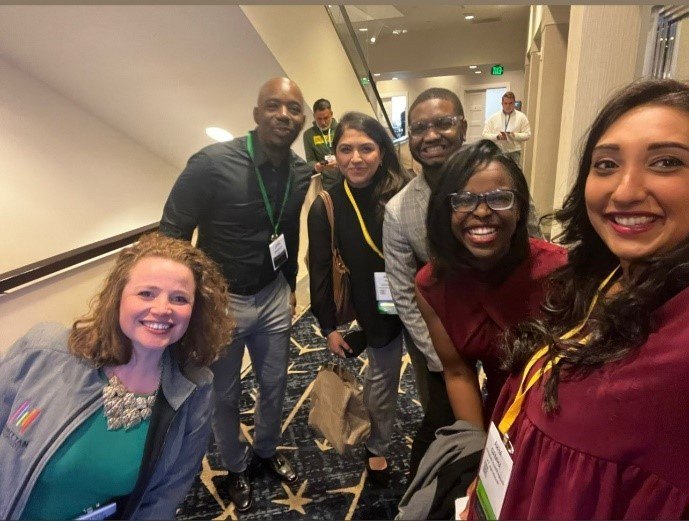 For Thuy, James, and me, the key takeaway from the in-person experience was the connection and networking opportunities. Catching up with friends and alumni from graduate school, professors, and FMP staff was one of the highlights of our experiences. For James, participating in the recruiting efforts on behalf of FMP provided a personal development opportunity while assisting FMP's internal operations. As a new staff member and a student of a virtual graduate program, meeting colleagues in-person was a very enriching experience for me. I was also able to meet and connect with researchers and practitioners I admire and engage in meaningful conversations that enhanced my work and interest in the I-O field. As many other seasoned SIOP attendees have shared: SIOP was a reinvigorating experience, and I cannot wait to be back next year!
---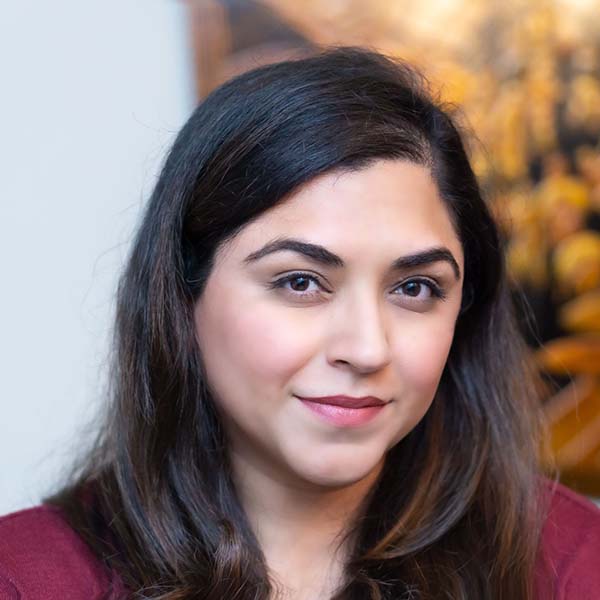 Hina Ullah joined FMP in October 2021 and is currently pursuing her Masters of Professional Studies (MPS) in Applied Industrial and Organizational Psychology at George Mason University, VA. Hina works on strategic planning, training and development, and internal initiatives at FMP. Hina is originally from Pakistan and has lived in The Netherlands and Canada before settling in northern VA with her husband, three kids, and two cats.