The FMP Internship Experience – Reflections of interns past and present
Although it is only February, we're already thinking ahead and planning for the summer – particularly for our summer interns! Each year, we hire a variety of Human Capital interns to support our client projects, as well as internal teams and initiatives, which include internships focused on Diversity, Equity, Inclusion, and Accessibility (DEIA), Business Development and Marketing, and Human Resources. We draw from a large pool of applicants, ranging from graduate students in MBA or Industrial Organizational (I/O) Psychology programs, to undergraduate students interested in learning more about marketing and human resources to help determine future graduate degrees and careers.
While we offer diverse internship options and pull from a wide range of backgrounds and educational experiences, all of our internships seek to create an intentional development experience. To ensure this is the case, we've created our Internship Program, which is co-led by one of our consultants and our HR team and includes a series of cohort-based onboarding and learning events, informal meeting and networking opportunities, formal and informal feedback milestones, and social activities. This usually results in a busy summer for our interns and, as we prepare to start the process of recruiting, selecting, and planning for this summer's interns, we thought we'd share their perspectives on their FMP internship experiences.
We reached out to interns past and present, hoping that their words can help future interns determine if FMP is a good fit for their developmental interests. Here's who they are and what they had to say!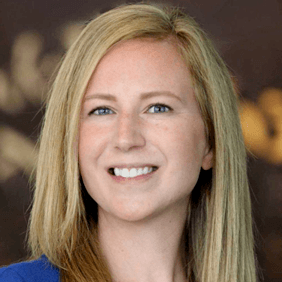 Ashley Agerter Raitor – I was in a year-round internship starting in the fall of 2007 through the spring of 2008, when I converted to a Consulting position at graduation.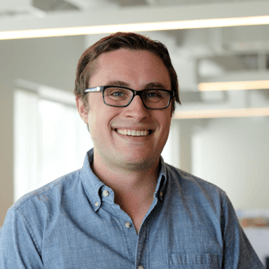 Brendan Hunt – I was an intern with FMP from October 2011 to May 2013, while I was in the George Mason University I/O Psychology Masters Program.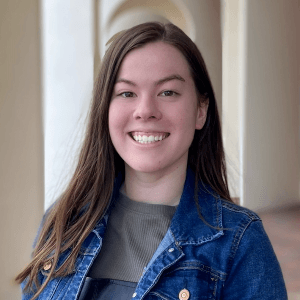 Zoe Nerantzis – I was an undergraduate intern who supported FMP's Human Resources team from June to August of 2018, while I was getting my BA in Psychology from Christopher Newport University. After graduation, I went on to get my Masters in I/O Psychology from George Mason University.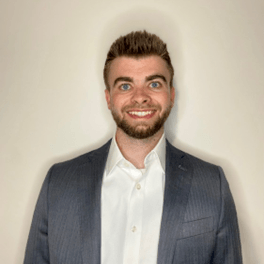 Ian Hamilton – I was an intern from May to August of 2022. At the time of my internship, I was a graduate student in George Mason's Applied Industrial and Organizational Psychology program.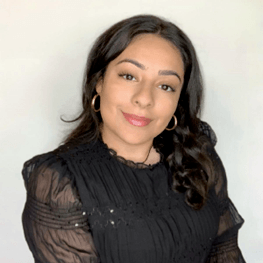 Ayat Tamimi – I started my internship in May 2022 and have continued my internship through the semester. I am a second-year master's student at Middle Tennessee State University in the Industrial-Organizational Psychology program.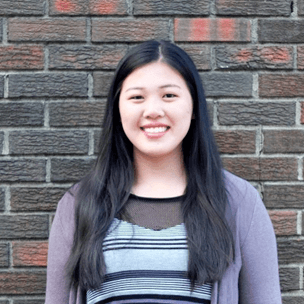 Chi-Leigh Warren – I've been an intern at FMP from May 2022 to the present and I'm currently a fourth-year student in Kansas State University's I/O psychology Ph.D. program.
How did you hear about FMP's internship opportunity?
Ashley: I heard about it through a fellow Mason I/O graduate school classmate who was working at FMP while finishing her PhD.
Brendan: I heard about it from another former intern (Jenna Neyman), who was a year above me in GMU's program.
Ian: I heard about FMP's internship program during the PTCMW Student Consulting Challenge in the fall.
Ayat: I heard about the internship through current FMPers who are graduated from my program!
Chi-Leigh: Nate Voss, who graduated from K-State, told me about the internship opportunity!
What made you excited to accept an internship with FMP?
Ashley: In speaking with other FMP interns I had gotten to know in my graduate school program, I had heard great things about how FMP integrated their interns into project teams and provided them with incredibly meaty, meaningful work right away. I found that to be 100% true during my internship, and I loved being able to put what I was learning in school to use in "the real world."
Brendan: Most of the intern programs I heard about when starting at GMU had a big research bent to them, which I was intimidated by as I was brand new to everything at the time (DC, I/O psych, government work, all of it). I had been prepared to work at Subway to make ends meet during grad school as well. So, the idea that I could make good money while actually learning and surveying career fields was a pretty sweet deal.
Ian: Based on the feedback that my group received from FMP during the consulting challenge, and the interactions I had with FMP employees during that time, I knew FMP was a great place to work. The feedback that my group received gave me a better understanding of the quality of work FMP expects from its employees. Throughout the consulting challenge, FMP employees were encouraging and supportive of us and even held a panel on the last day that enabled participants like myself to gain a better understanding of the human capital consulting industry and how I could join. The combination of FMP's supportive culture and high performance expectations was something I had not seen in other consulting firms that I was considering.
Ayat: Before beginning the application and interview process, I did an informational interview with a current FMPer. Through conversations, I found that many of my missions and goals aligned with the work FMP is doing. I applied to multiple internships, but felt best matched with FMP's culture and values.
Chi-Leigh: FMP seemed like a great fit for what I was looking for in an organization long-term. Before the internship, I was actually considering either consulting or government work, so working at FMP has been a great way to learn about both. Nate Voss also had so many great things to say about the company, and I wanted to work for an organization that clearly cared about its employees.
When you began your internship, what did you think about the internship onboarding process?
Ashley: At that time, I don't believe our internship onboarding process was different from our overall onboarding process, as FMP was very small (less than 30 people). I do remember the overall onboarding process being really welcoming. I'm pretty sure I met with every single member of FMP (from other interns to our former President, Tim Barnhardt) in my first couple of weeks. It was great!
Brendan: It was a good deal less codified/formal at the time, but I still felt very supported. I had a buddy that introduced me to everyone, and I immediately had the sense I could ask anyone a question if I was lost/confused without ruffling any feathers.
Zoe: I found the onboarding process to be supportive and thoughtfully planned, with many checkpoints along the way for me to ask questions. I was quickly and easily integrated into my team, and there were a variety of opportunities for me to meet others across FMP and have meaningful conversations with them.
Ian: I appreciated that the internship onboarding process gradually introduced my cohort and me into the world of human capital consulting. When I started my internship, I was shocked at how eager FMPers were to introduce themselves and help me feel comfortable in my new role. It felt like everyone wanted to see my cohort and me succeed.
Ayat: I enjoyed how the onboarding process was designed because I did not feel much was missing. First, there is a program where you are assigned a buddy you can talk to about anything! I enjoyed this part of the internship because it felt like I could always turn to them. I also enjoyed having biweekly meetings where the entire summer cohort got to have casual catchups. I felt confident during my onboarding process, even as a first-time remote worker. If I needed clarification, I could reach out to anyone. Communication is incredibly important at FMP, and I experienced firsthand the excellent communication skills of many FMPers.
Chi-Leigh: I thought the onboarding process was very helpful and informative. I particularly liked how we consistently met with Meg, the intern program co-lead, throughout the summer to help answer any lingering or small questions we had.
What was your favorite project or task and why?
Ashley: I remember analyzing some workforce planning-related data in support of our USAID project. When I joined the project, the Project Manager (Carolyn Kurowski) encouraged me to do a little research on USAID's website to get a feel for the type of work that they do, so the data would be more digestible. I was in awe of what this organization does and the impact that USAID staff make on the world – from global health to democracy and education to the climate and environment. This experience taught me that even as an external consultant, you can feel incredibly connected to and passionate about your client's mission. It's this level of connection that drives FMPers to go that extra mile to ensure we delight our clients.
Brendan: I think my favorite project during my intern days was starting on FAI as a webmaster. It was my first regularly client-facing role and also the first project requiring me to go on-site for events, so it really gave me a good sense of client relationships and working in a consultative/advisory capacity. I learned a TON from the project, not just in terms of technical skills (e.g., HTML/CSS editing, web development platforms, Accessibility/508), but also in terms of general consulting and client management skills.
Ian: My favorite task was working on a diversity, equity, inclusion, and access (DEIA) climate assessment for one of our clients. In my first month as an intern, I got to contribute to the final deliverable that we sent to the client. During my time working on this deliverable, I got to experience what it felt like to work as part of a team to create a polished product for our client.
Ayat: I had the opportunity to work with two clients, OPM and NSF. With OPM, I got to work on DEIA research on what federal agencies are currently doing to promote initiatives. I did not have previous experience with DEIA and enjoyed the exposure. With NSF, I got to work on many different projects but particularly enjoyed the training conversion of in-person training to virtual training. During this project, I had to think about how a participant would feel. As a consultant with the ideas pitched, I had to be creative and mindful of the users. I learned that the many small details in planning become a larger product, and focusing on them makes a difference!
Chi-Leigh: I really loved working on the interactive PDF project for Global Canine Services, as well as the transcript writing for FMP's Learning and Development Center of Excellence. I thought it was so interesting to see and learn about the behind-the-scenes work for training development. It is very intensive, and there were so many small details and considerations that had to be accounted for that I had never even thought of.
Were there any specific skills or experiences that you took from your internship that had an impact on your course work?
Ashley: Be curious and maintain a learning mindset. Given the nature of our work, no project or client is ever going to be exactly the same. Use every opportunity you have to soak in new experiences.
Ian: Absolutely. My graduate program gave us experience applying the I/O concepts we were learning about by having us respond to simulated human capital RFPs. After my internship, I became much more focused on generating recommendations/solutions that would fit the (simulated) client's specific needs, which was something I struggled with prior to getting real-world experience at FMP.
Ayat: I had a different experience with my internship because, during the summer, I had three different project managers (and to date, I have now had five). I enjoyed the opportunity to work with many different leaders. Each experience has taught me something different. I was able to recognize what each manager needs and have been able to adapt to the demands of the tasks at hand. I have picked up many project management skills from each of them, which have impacted projects at school. I have applied the skills I have learned from all my PMs in school projects for successful outcomes.
Chi-Leigh: Some of the most valuable skills I've learned from the internship were continuous communication and time management and tracking. Prior to this internship, I had not had to track time per task as I did for FMP. It actually has helped me immensely with being more productive at school while juggling multiple classes, projects, and job duties. In an academic setting, it is easy for everything to run slowly. Practicing continuous communication at FMP helped me realize that I can be more proactive about reaching out regularly with coworkers and professors about ongoing projects rather than waiting until the meeting.
What did you think about FMP's culture?
Ashley: FMP's culture was and remains incredibly welcoming and supportive. At the time, I remember being surprised by the "no task is too small" mindset. In fact, I vividly remember Glenn Sutton (an FMP owner) pitching in to help address envelopes one day. He was more than happy to jump in to help! That example of what it means to be an FMP teammate has stuck with me 15 years later.
Zoe: I quickly realized and appreciated that FMP's culture is viewed as something people can be proud of, just as if it were a big contract or important client. Fostering a warm, open environment where people are viewed holistically and encouraged to ask questions is a significant accomplishment, and it speaks volumes about FMP that this has remained a priority over the years. I was struck by the overall attitude of FMP and found it to be ideal for my first 'real' workplace experience.
Ian: I love FMP's culture and could tell that it is something leadership has been intentional in cultivating for years, based on the way the norms and expected behaviors were communicated to my internship cohort and me when we started. There was an expectation that we would ask questions frequently, reach out to other FMP members at all levels of the organization to learn more about what they do on their client projects, and respond promptly to emails and Teams messages (collaboration). Because these expectations were communicated to everyone at FMP when they first started, I found that everyone encourages questions, wants to help others by sharing the knowledge they've acquired through their work, and communicated quickly and effectively to enable high collaboration even in a hybrid or virtual environment. While I found these expectations to be strong positives, and leaned into them, if high collaboration and continuous learning seems exhausting to you, you may find FMP's culture to be overwhelming at times.
Ayat: Starting in a new phase of my professional career, I was worried about taking on a role like this in a remote setting. My experience as a remote intern has been positive. The culture and values at FMP were seen in many ways. There are always professional growth opportunities with various programs FMP curates (SNacK, executive office hours, and more). There is also the opportunity to join multiple committees at FMP, which is a great chance to meet other employees. Overall, I have enjoyed the experience and always tell people that if I had been able to experience the culture in person, I could only imagine it would be even better!
Chi-Leigh: FMP's culture really impressed me because of how much teamwork, communication, and respect people had for each other and leadership. It was clear that everyone treated everyone else like adults, trusted them to do their jobs, communicate, and ask questions. I had never before worked in an environment that allowed for that much autonomy and cooperation. I was also very happy to see how involved, friendly, and accessible the leadership was to everyone. As an intern, I would never have guessed I would be able to meet with Erin and Carolyn (FMP owners) one-on-one during my internship, and it definitely left a very positive impression on me.
What impact did your internship have on you?
Ashley: Through my internship, I learned that I was passionate about helping people creatively solve problems and improve their organizations. I was thrilled to have the opportunity to convert my internship into a permanent position. Knowing that FMP really values "generalist" consultants who build expertise across a range of human capital and management service areas, I welcomed the opportunity to learn more about a variety of different competency areas early-on in my career.
Brendan: I ended up staying an intern at FMP throughout my entire masters degree program, converting to a full-time position after graduating. I had learned so much throughout my internship at FMP and knew that I would continue learning in a permanent role, so it was an easy decision to make!
Zoe: Being able to get a glimpse into the consulting world through my internship made a major impact on the way I thought about my own career path. The opportunity to speak with practicing I/Os about their perspectives on their work at FMP meant a lot, and I continued to think about those conversations throughout my time in an I/O program. My overall experience with FMP left me confident that I would apply for a full-time job if the circumstances ever arose, and I'm so glad they did!
Ian: After my internship I was lucky to be able to stay on full-time. During my internship I found out that everything FMP advertises during the internship interview process is true. The culture really is as supportive and collaborative as people claim, and you really do get to contribute meaningfully to actual client work during the internship. After being exposed to FMP's culture, it was an easy decision to stay on if given the opportunity.
Ayat: This internship has shown me what type of work I enjoy doing and that your fit at an organization is vital to the quality of work you produce. I extended my internship because I wanted to continue to work on projects with the people I met at FMP. I learned so much during my summer internship that I wanted to continue to add to my skill set.
Chi-Leigh: I had a great experience during the internship, and I thought it was an excellent first step into the corporate I/O psychology world for me. I've decided to stay on and work part-time while I finish my Ph.D. because I really enjoyed the people I worked with, the company's values and mission, and I was excited about the opportunity to work with the HR team to help develop some programs for FMP internally.
What advice would you offer to other interns as they are evaluating different internship options?
Ashley: Look for an organization whose culture resonates with you.
Brendan: I was lucky to find an internship like the ones at FMP in that I was actively involved in a number of different projects requiring very different skills and approaches. This was NOT the normal internship experience in my grad student cohort; many other students were so bored/underutilized in their internships that they just did homework/coursework during work hours. While I was certainly jealous in the moment of those students ("you're getting paid to do homework??"), the experience and knowledge I gained at FMP proved invaluable and put me in a FAR better position upon graduation to jump confidently into consulting work. Thus, my advice is: be sure to find an internship where you'll be actively involved in the work rather than just "checking the box" for having an internship.
Zoe: I would encourage them to consider the intangibles. The most invaluable results from internships I've had go beyond the projects I completed; they're the connections I've built with people who are invested in me and my career success. These connections are facilitated by cultures where people are encouraged to go beyond surface level and get to know each other and each other's goals and passions.
Ian: When I was applying for internships, I was looking for a place where I could learn a lot and see myself working at full-time, if all went well. So, I would recommend asking job interviewers questions about a). how involved their company allows their interns to be in projects, and b). their culture to see if it sounds like a place you'd want to work at full-time.
Ayat: Researching the organization was a huge part of preparing for my time at FMP. I suggest networking with current employees at the organization you are interested in and taking the time to have informational interviews. Through those conversations, you should be able to identify how you could potentially fit at the organization.
Chi-Leigh: I would advise that internships are great learning opportunities for you to explore different industries, services, and areas of I/O psychology. Try to find an internship that will help you build skills and try new things in areas that interest you. I thought FMP did an amazing job catering to interns' interests and needs. If there were specific projects interns were interested in, they tried to find opportunities to help us gain exposure in that area and develop new skills. Additionally, FMP was amazing and willing to be flexible with my crazy summer schedule due to some job obligations for my university. That certainly helped make them a top choice for me.
If you're interested in learning more about FMP's internship opportunities, please visit our careers page for more information.
---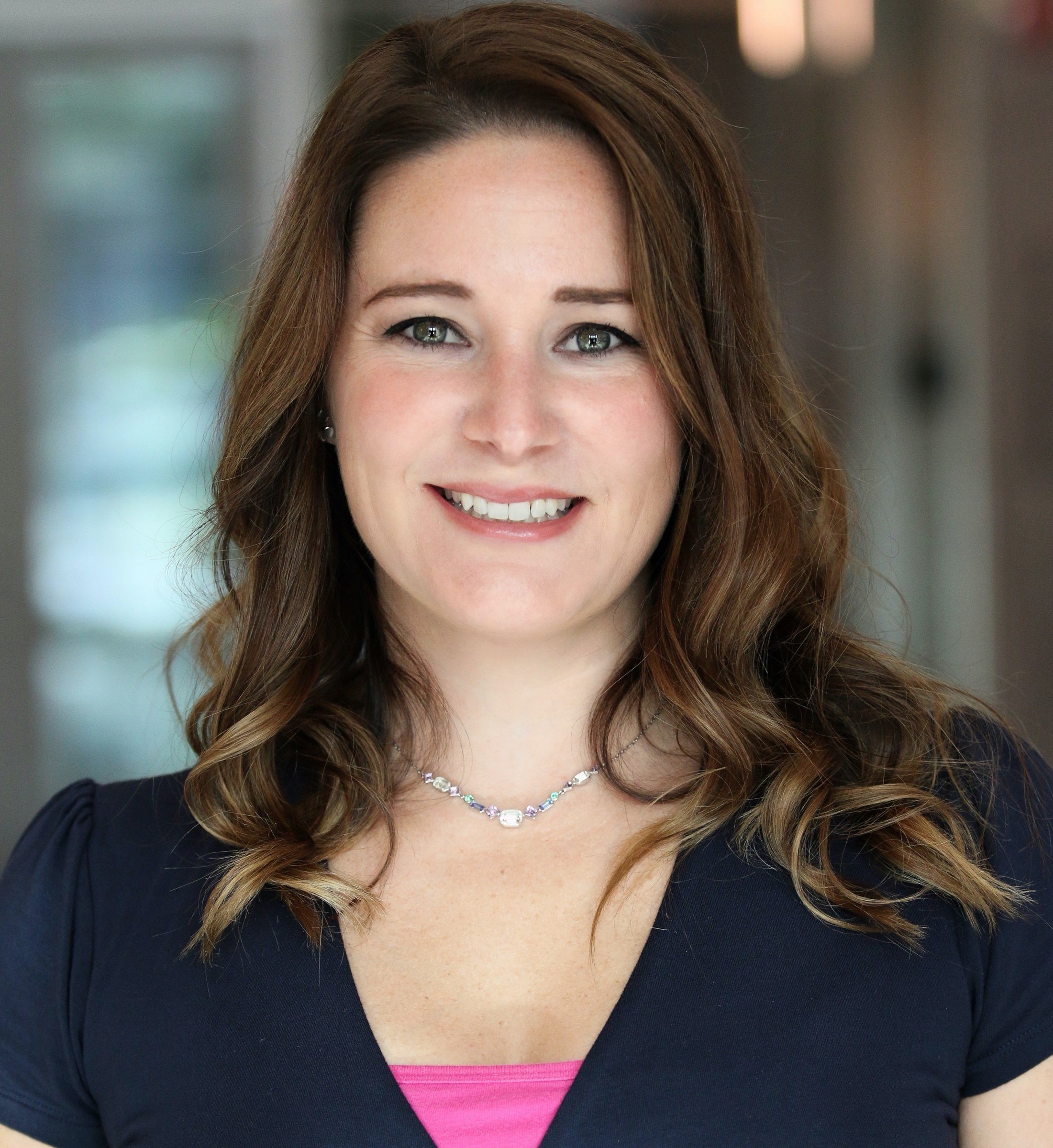 Jessica Milloy is the Chief Operating Officer of FMP Consulting. Jess is from Alexandria, Virginia and enjoys traveling, cooking, and time spent with family and friends.